Monthly boxes sent to customers with varied goodies to try out have become extremely popular.  I really like the idea behind the boxes because they allow you to try new products – without buying a large quanity.  For those of us who don't often buy new products and tend to stick with the things we "know" – monthly sample boxes also provide to opportunity to see what else is out there.
I was forutnate enough to receive a free Kalorie Box to sample and review here on Beyond Bananas.  Kalroie Box is a very appealing company for a multitude of reasons (two are what I've mentioned above).  On top of that, Kalorie Box provides lower calories on the go snacks that are easy to transport  and healthy, too!  And what's even better – Kalorie Box supports a great cause. For every box that is shipped, a less fortunate child receives a meal. 

According to their website, over 16 million children wonder when there next meal will be.  16 million. That's a lot of children.  And this statistic hits home – since I work in an urban area.  My school provides breakfast, lunch, and snack to all of its students every day.  But not all children in the US receive those meals.  Kalorie Box is working to help provide meals to needy children – and I just love that.
So – let's talk about the box – because it is pretty great.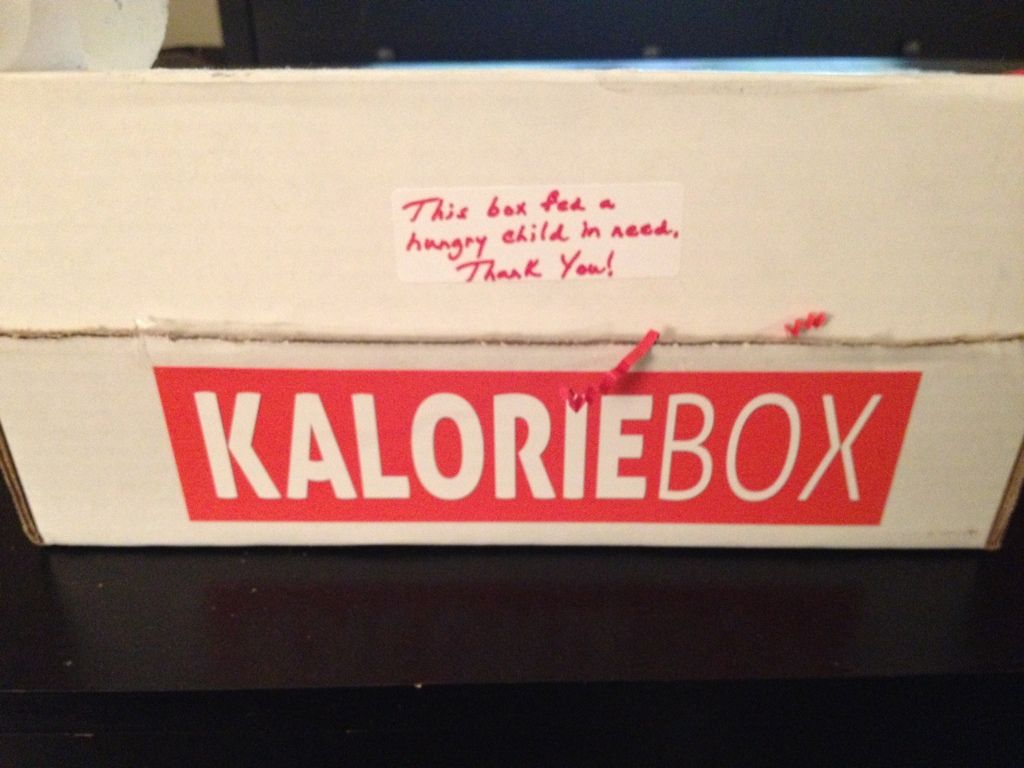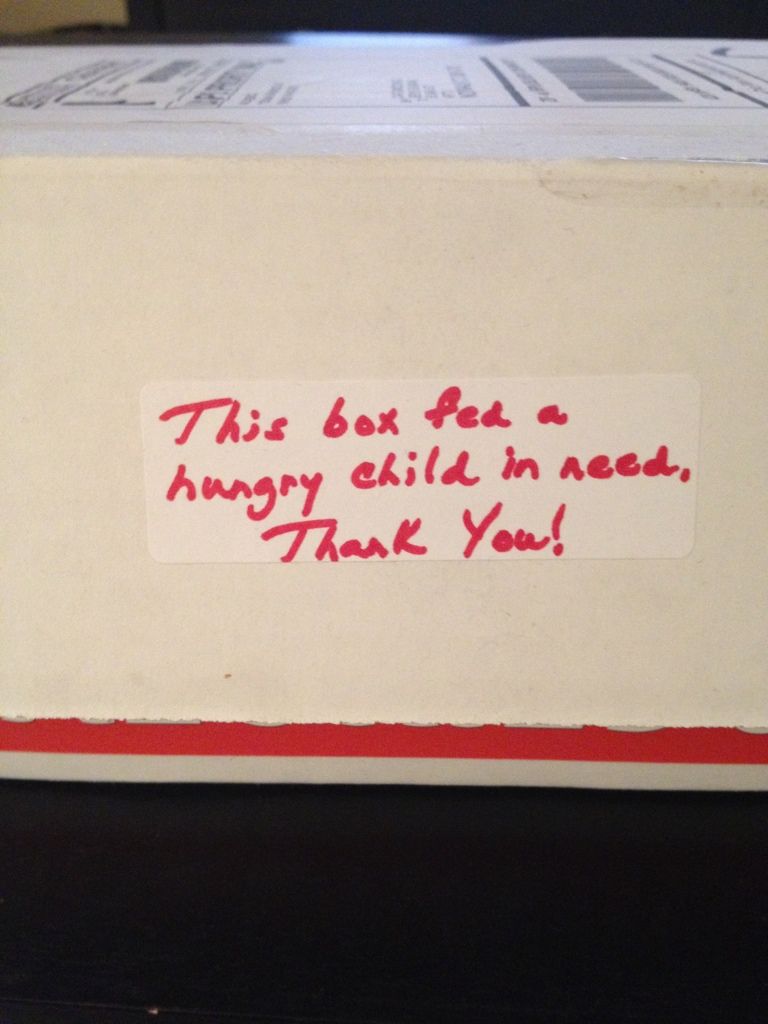 The handwritten sticker sold it for me. It defintely showed me that the men and women behind this comapny are truly passionate about feeing hungry children.
The Contents: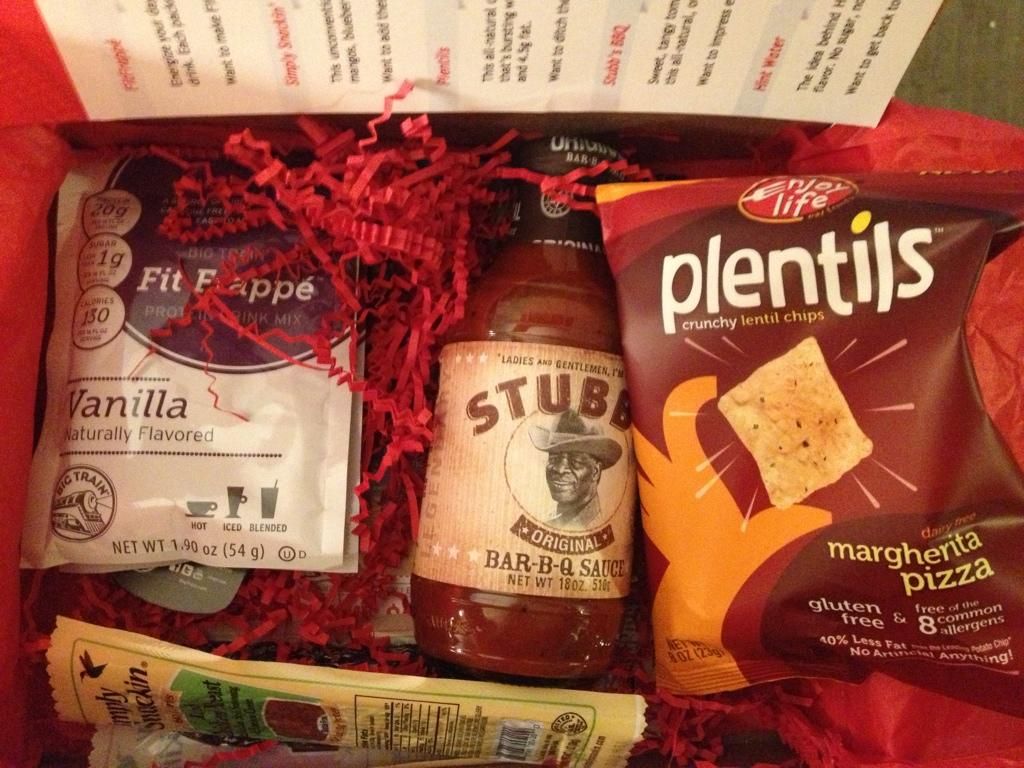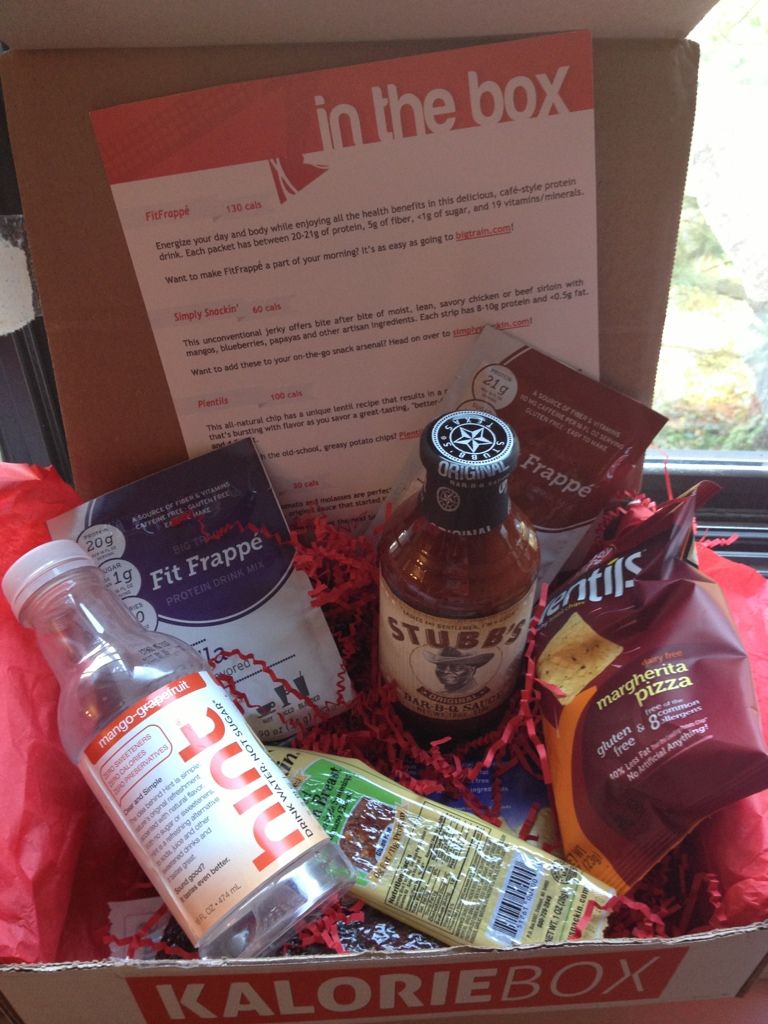 Hint Water: Possibly my FAVORITE new find.  Hint water is a calorie free lightly flavored water.  I was sent the Mango-Grapefruit flavor… and it was incredibly refreshing. There was JUST the right amount of flavor to the water.  I loved it so much – that I bought two more flavors at my local Stop and Shop (raspberry lime & pomegranate tangerine). My favorite so far is Mango-Grapefruit, but they don't carry that flavor at my store.  So – Kalorie Box certainly did it's job there and helped me find a new product.. that I will buy (on occasion.. it is $1.99 a bottle).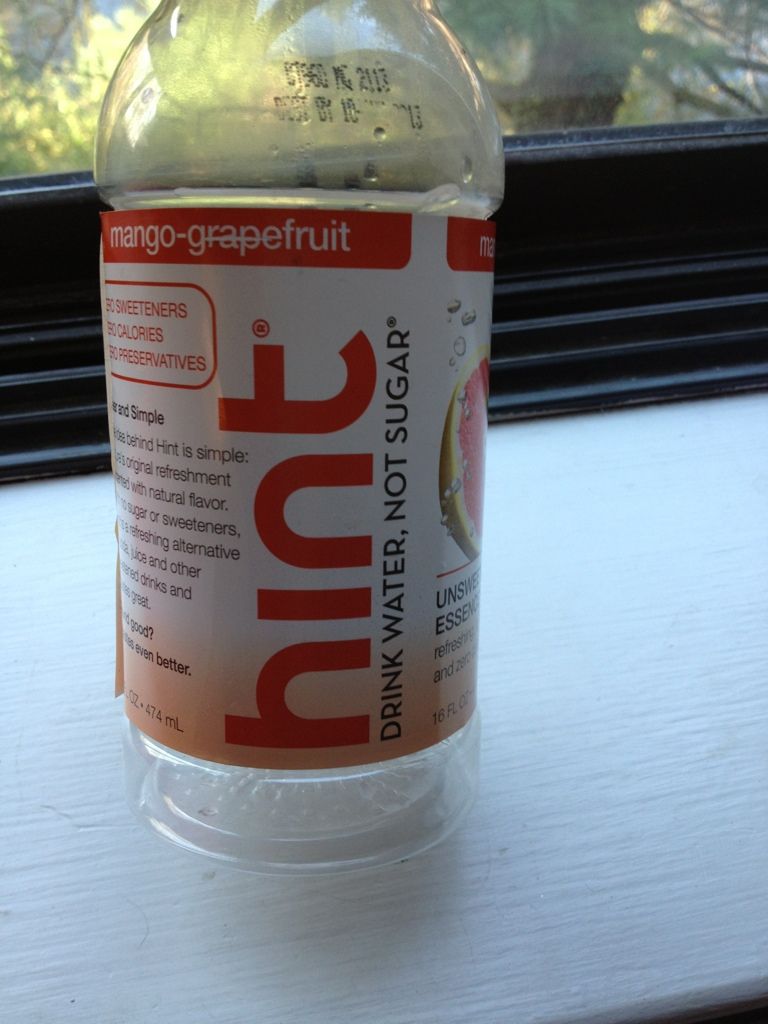 Plentils Lentil Chips:  These were a tasty snack.  The flavor was Margharita Pizza – and I can say that the taste was true to its name! I've sampled other lentil chips in the past – and found the plentils to be just as good!  I definitely liked the unique flavor!
Fit Frappe Protein Mix: You all KNOW that I love Fit Frappe and think that Big Train is a great company that has unique flavors for their protein drinks.  I received Vanilla and Mocha sample packs. I've never had vanilla before and really liked the creaminess. I used it in yogurt – and as a protein drink.  Fit Frappe ALWAYS gets two thumbs up from me!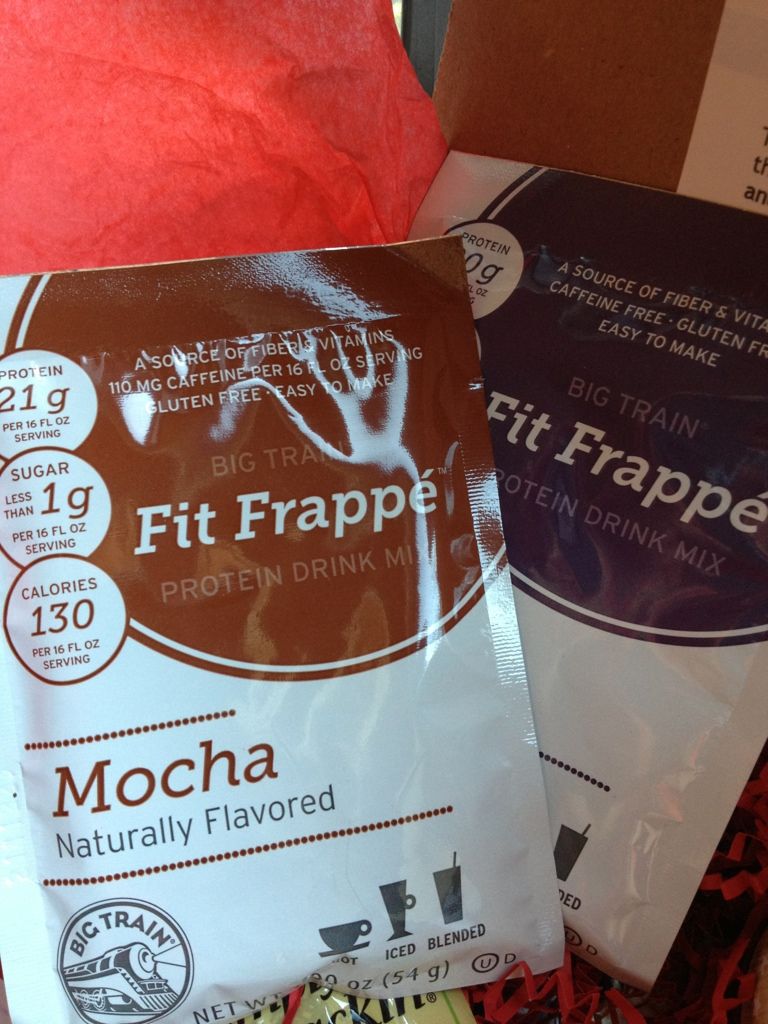 Stubb's BBQ Sauce:  I love Stubbs. It is basically the only BBQ sauce I will use.  There is just something about the overall flavor that is appealing to me.  I was pretty stoked to receive a new bottle – since we had to toss ours after Sandy and being without power for a week!
Simply Snackin' Gourmet Meat Snacks:  There were two jerky type bars in the box – one chicken flavored and one beef flavored.  I let Justin do that snacking on these – just because jerky snacks have never been my personal favorite.  He said they tasted great and had good flavor. (Thanks for your detailed review, Justin
).
Again – a big thanks to Kalorie Box for their wonderful work – and for the chance to review and sample a  box!
What are some of your favorite healthy snacks?
Discalimer: This box was provided free of charge, but all opinions expressed with regards to the contents of the Kalorie Box are my own.