1. I made it through my first five day week of school. I think I'd like to invest in a coffee IV.  Last night I was in a daze because I was so tired.  (But speaking of coffee.. I've actually cut back. Last year.. I drank 2-3 travel mugs a day. Now I drink one cup.. in the morning at home. Truthfully.. this is ONLY because I don't have time to go to the coffee maker at school.)
2. Speaking of coffee and cups.. how cute are these: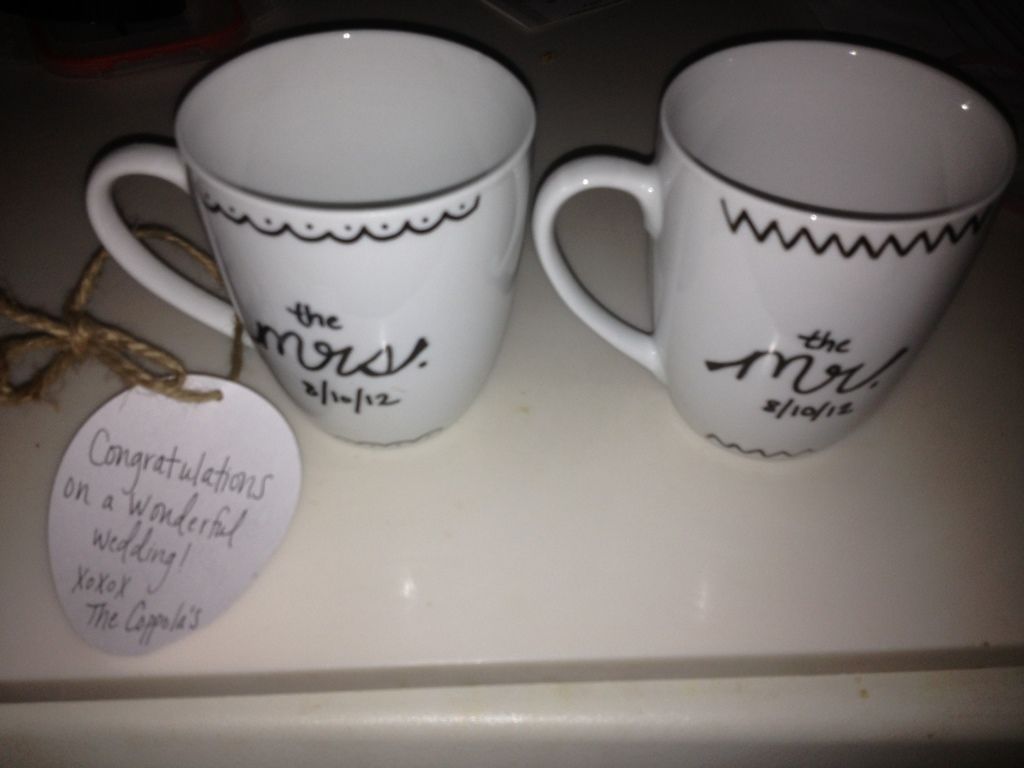 My Cooperating Teacher had these sent to Justin and me after our wedding! I absolutely love them and think they are too cute! Thanks Michelle
3. Justin was traveling this week. It made me very anxious because it was the first time I had the dog by myself AND was working.  I ended up bringing Colby to camp for two days because I had some meetings after work and didn't want to leave him all alone. He was so happy to stay home and sleep yesterday!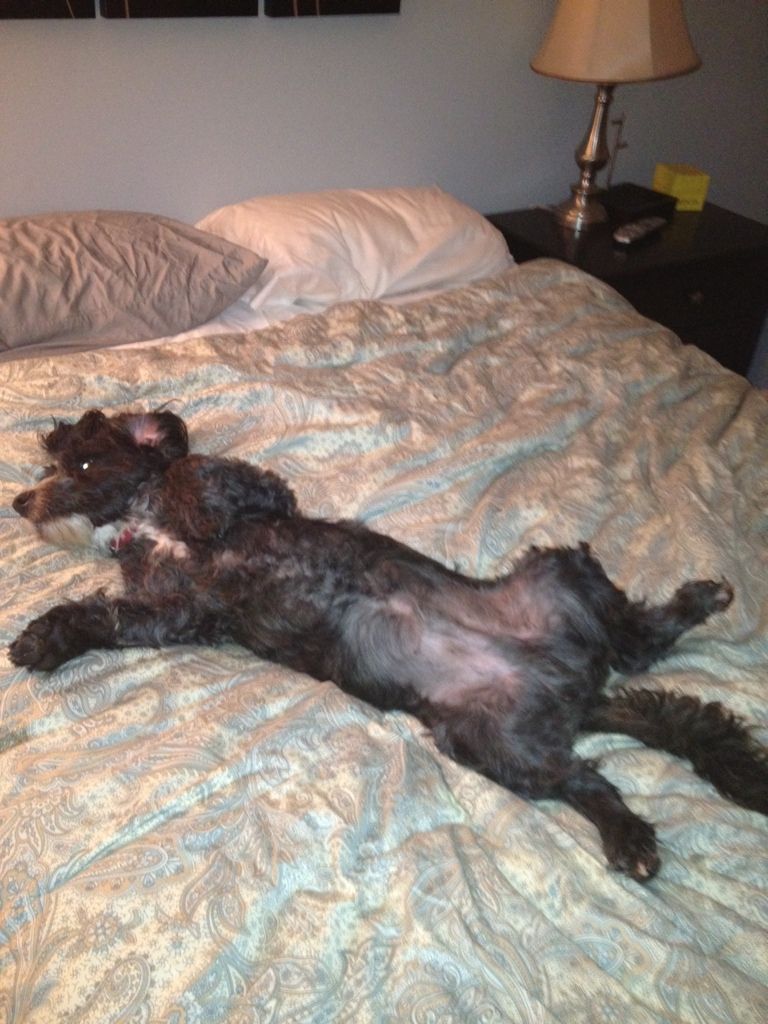 4. I love seeing the sunrise on my way to work. The sun has been blazing this week!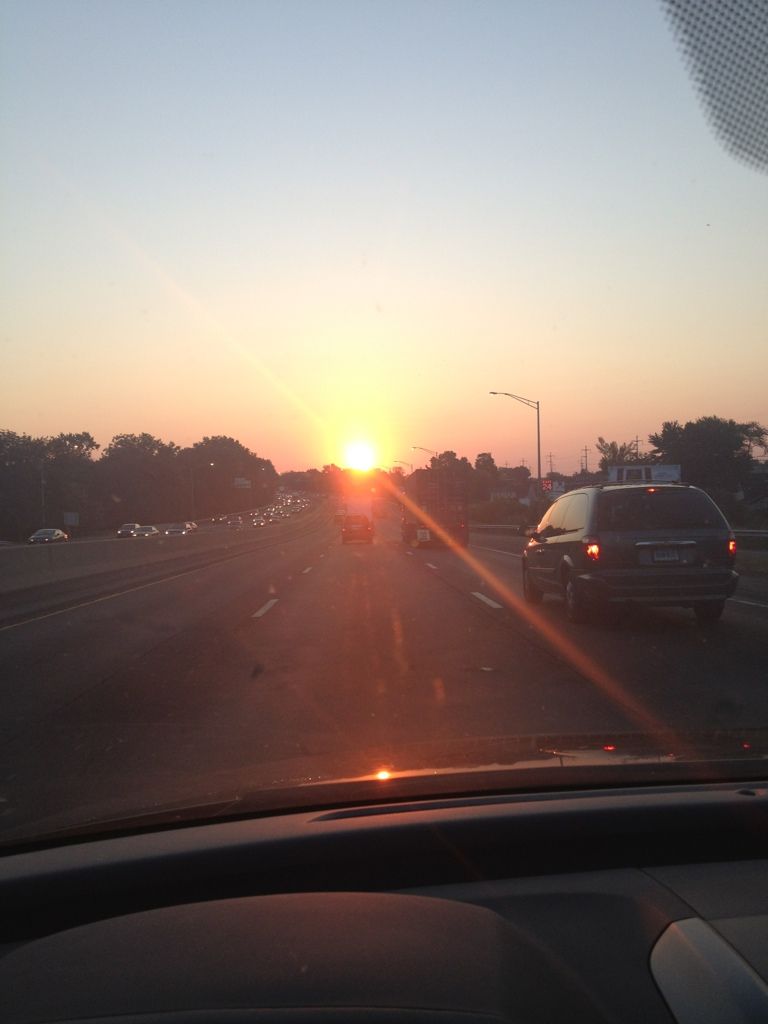 However, I DO NOT like the fact that I misplaced my sunglasses in my room on Wednesday and have yet to find them. I've been a scatter brain this year.. and on top of that.. I rearranged my room to make it more learning friendly.. so I also lost my phone and my keys. Phone and keys were found. Sunglasses still missing. I think I need some sort of organizational help stat.
5.For the first time in the history of my teaching career (which is a big bad three years…) a parent brought in a HEALTHY birthday treat!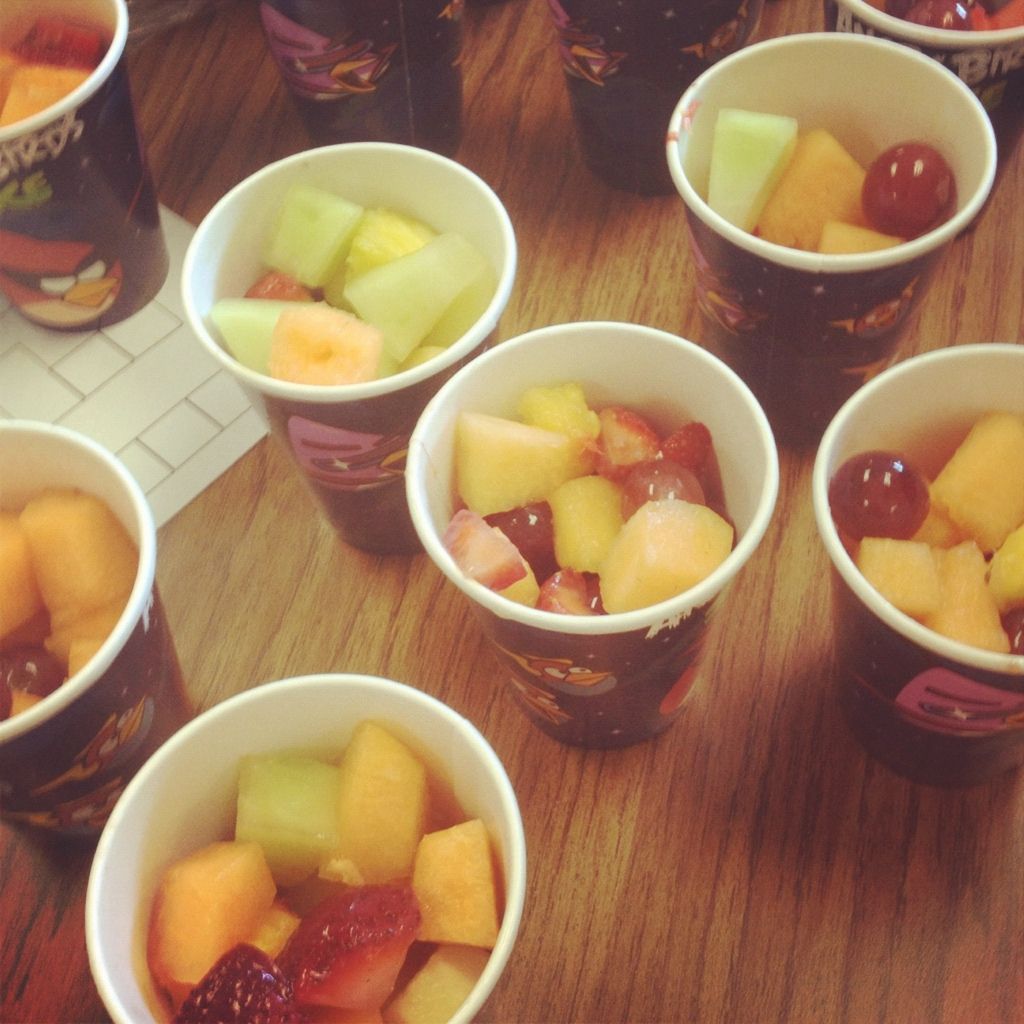 Woohoo for fruit! The kids loved it too!
6. I am going to my parents' house after work today. I haven't seen them or my brother since Justin and I returned from our honeymoon. I'm exctied to see them.. but not excited that I have to get two cavities filled on Saturday. Yep. 2 cavities. You didn't misread that.
7. This picture makes my day. It is just too freakin' cute. First grade love?