Happy Tuesday! Tonight will be the last night I am in my condo as a Miss. I leave for my parents in roughly twenty four hours.. and then the craziness begins. I don't have much for you today besides two work outs. If you feel like sweating buckets and have people comment on how much you are sweating, then I suggest giving either of these workouts a try.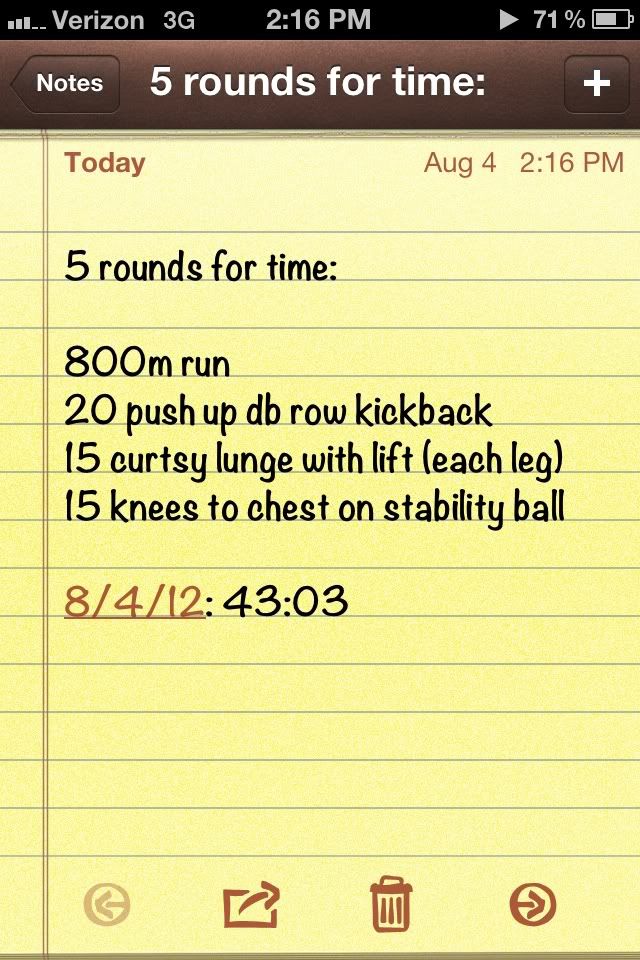 I kid you not when I say I threw up in my mouth a tiny but during the 4th round. I can't decide whether I was pushing it beyond my limit – or if it was because I just took a gigantic gulp of water before doing pushups. I believe it was the latter.
This workout was killer to.. although I brought my own towel when I did this to avoid the evil "EW look at all that sweat on the mat" stares (even though I always CLEAN the mats after use!)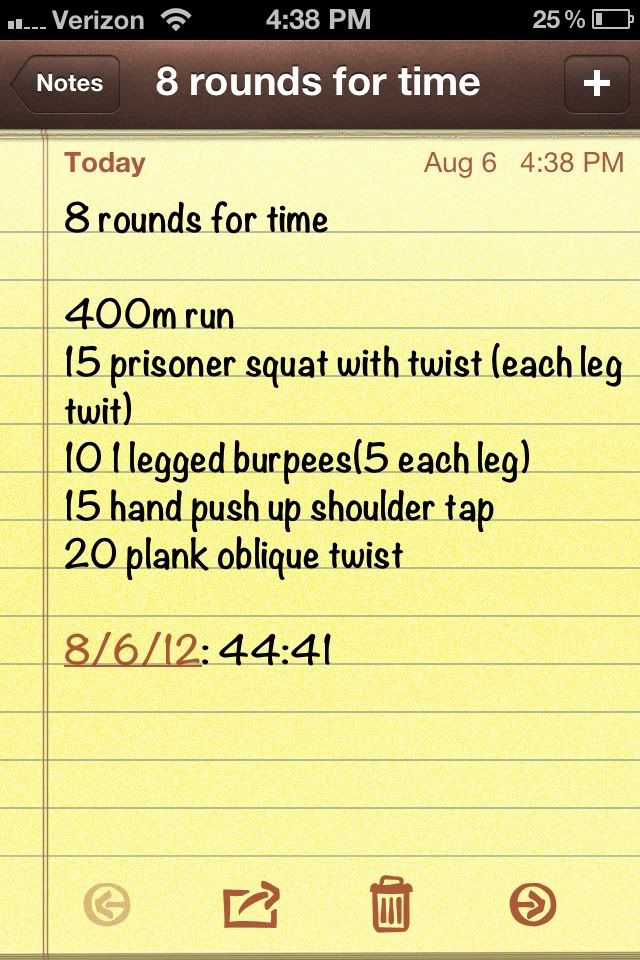 I had orignally planned to do just 5 rounds of this. After round 4, I was only at 20 minutes, so I doubled it.
I like the idea of mixing the running interval into a total body workout. I go all out on my 800m or 400m runs.. so my muscles are fatigued when they are doing the strength moves. This may be my new favorite type of workout. Kind of Crossfit ish… but not so much.
Have a great Tuesday!!!