Yesterday was quite possibly the quickest day of my summer. I don't know what happened..but suddenly it was 5:00 and I feel like I accomplished absolutely nothing. Besides a run and getting a new battery in my heart rate monitor.. I actually didn't accomplish a thing – so I suppose that is why!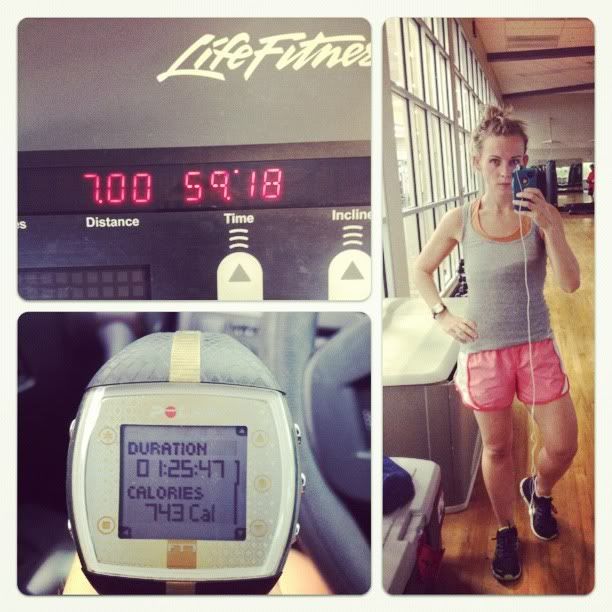 I banged out 7 miles on the treadmill and did a quick arm work out (need to keep those arms toned for my wedding dress
) … and am kind of happy that the HRM is back in action. It actually died back in February but I have been too damn lazy to get a new battery. It took 5 minutes and cost me 5 bucks. I should have done it a while ago!
Thanks for all of your kind words and reassurance regarding my wedding dress. It is STILL hanging. So– I am feeling a little bit better
I saw this survey on Ashley's Blog over the weekend. I love her blog and how candid and honest she is in all of her posts. She is also going to be substitute teaching in the fall.. so I am super thrilled that she is joining the teacher world!
 I love surveys – so of course.. I didn't turn this one down!
This or That?
1.  Run/workout in the heat and humidity or freezing temps and snow?
I am a huge wimp when it comes to running outside in the cold temps! I pretty much take a vacation from outdoor workouts during December, January, and February unless there are some unseasonably warm temps.  I also have not been outdoors too much this summer.. but the reason has nothing to do with the temps.
Simply put.. I don't want tan lines. Sports bra tan lines. Those suck.. and would NOT compliment my wedding dress
… But any other summer.. I'll be out there pouring buckets of SWEAT! So heat and humidity actually win for me!
2. Have washboard abs or flat abs?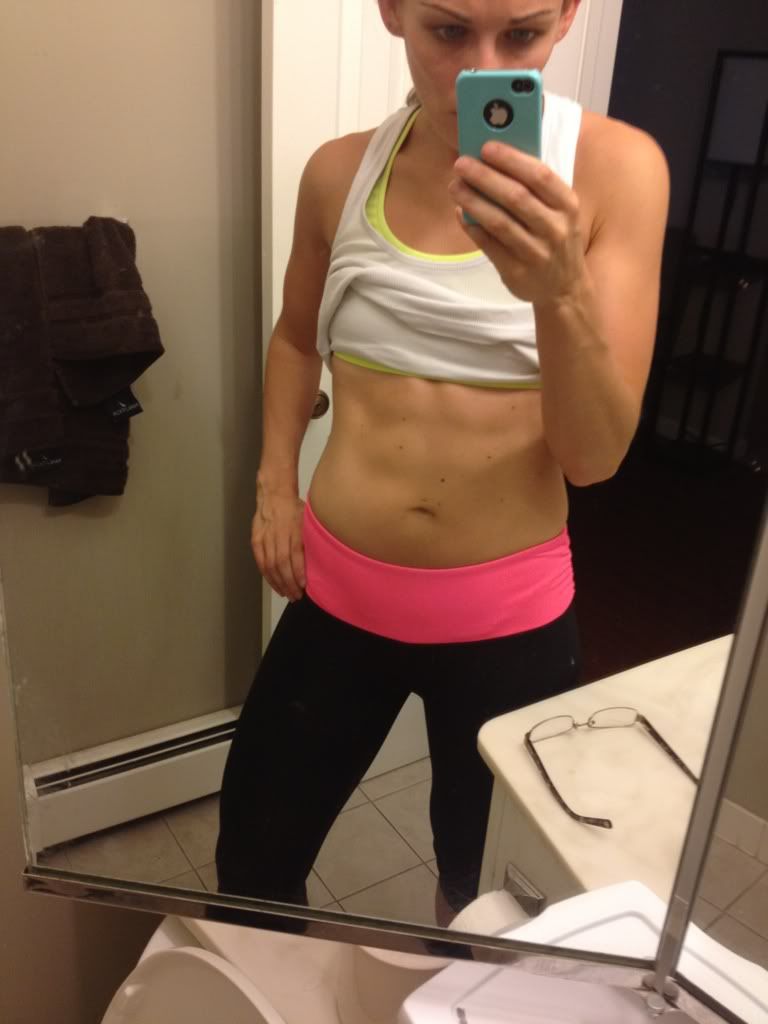 I honestly love definition. I don't think I'll ever get full washboard abs.. but I like my toned 4ish pack. If I am not flexing though – it is just flat.. and I am cool with that, too!
3. Dr. Oz or The Doctors?
I rarely watch – but I think I enjoy The Doctors better.
4. Cardio or strength?
I think it is important to have a balance of both. I hated when I was training for my half with little to no strength (well.. the after effects anyway..).  You need to strength to build strong lean muscles. Cardio helps to burn off extra fat – and helps to keep my endurance strong as well.
5. Cravings: Protein or carbs?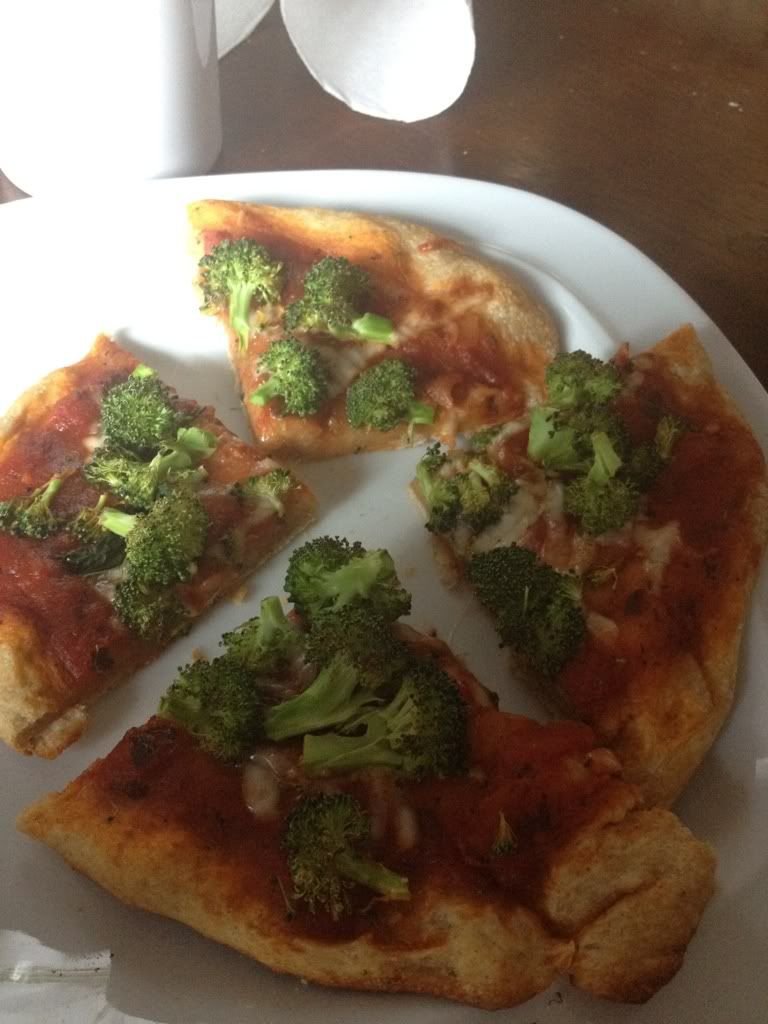 Just the crust, please.
Carbs. I love bread. Love it. When we make pizza.. I steal all of the crust.
6. Jillian Michaels or Bob Harper?
Jillian Michaels. I like her in your face motivation tactics. I miss her on the Biggest Loser.. but I have done a few of her workout videos and enjoy them very much!
7. Frozen Yogurt or Ice Cream?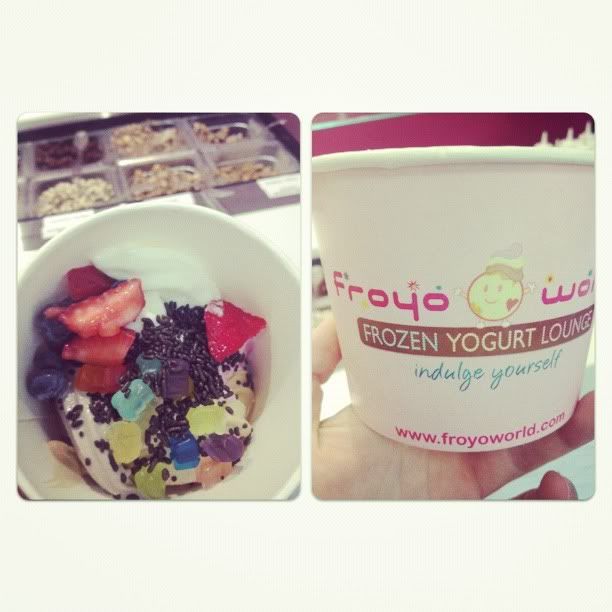 Frozen Yogurt. Self Serve. (I love how they are popping up ALL over CT! We now have 5 different places that are only a short drive away!)
8. To train: Upper body or Lower body?
I am more self-conscious about my lower body so I like to train legs more to try and build more defined muscles..I know i have strong legs.. but they are for sure my least favorite part of my body.
9. Protein powder or food with protein?
I prefer natural soruces of protein like chicken, greek yogurt and eggs. I will, however, use protein powders as well – especially during the school year!
10. Lunges or squats? 
I love both.  I love working out my legs. There are SO many different variations of each move that you can do – thus targeting different parts of the glutes, hamstrings, and quads.
11. Sweet or salty?
Sweet. My sweet tooth is pretty ravenous!  I often find ways to get sweetness into every meal.. which is probably why I crave the sweet SO much.
12. Workout attire: cute or comfy?
I think I have a balance. I never feel uncomfortable when I work out. That would just be silly. But I don't think I look sloppy either. It may not necessarily be cute and hip – but I don't wear oversized sweats and t-shirts either.
13. Body Pump or Heavy lifting?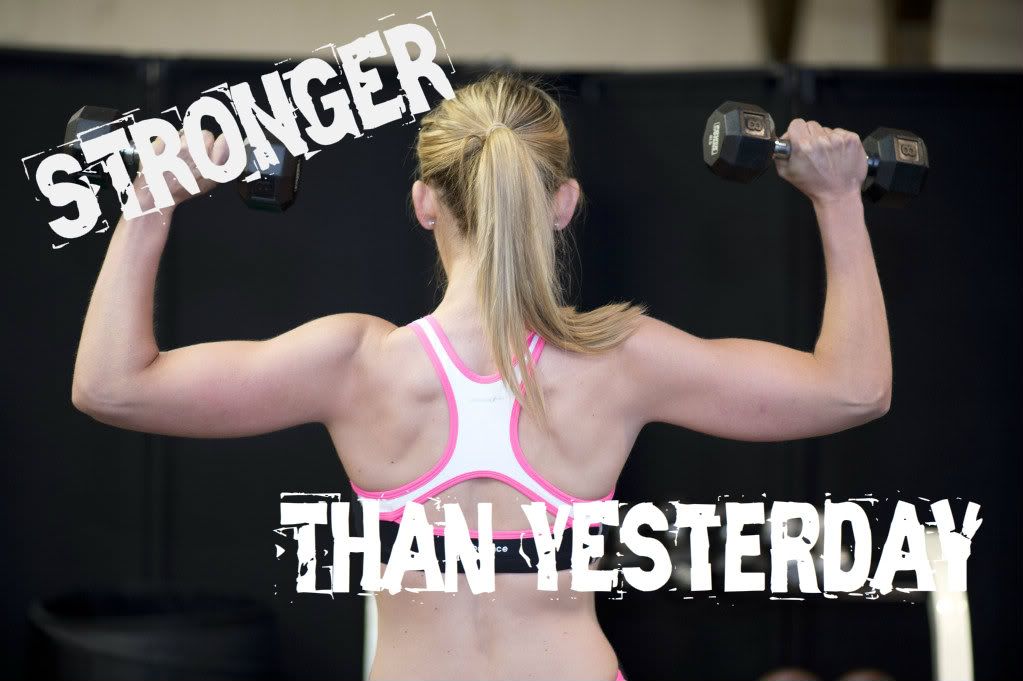 I have only dabbled in body pump – and I enjoy it. But I think I like heavy lifting better!
14. Yoga or Pilates?
Yoga. Bikram is my favorite. It helps me to relax. Though, I will admit that its been months since I have been to yoga. I need to change that, stat.
15. Nike or Adidas?
Are we talking sneakers? I say Asics. Clothes and inspiration… I prefer Nike of Adidas. BUT I pretty much buy off the rack at TJ Maxx and Marshalls…
16. Running on the treadmill or outdoors?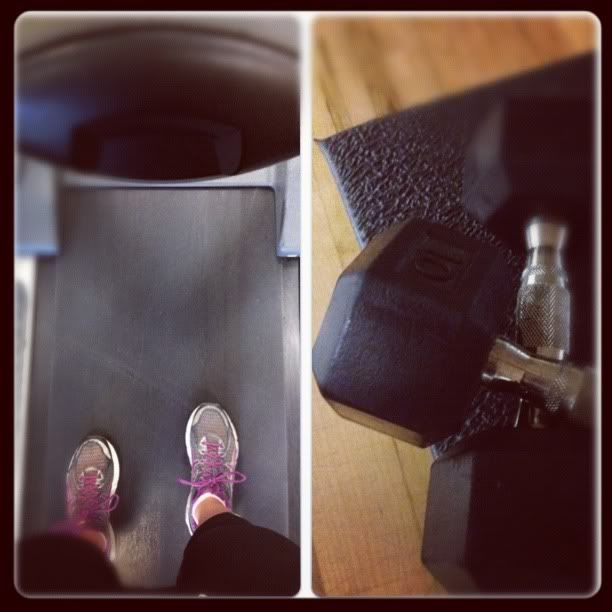 I love running outdoors – but as I mentioned above, I am keeping most workouts inside this summer. I do miss the feeling of tackling a long distance and actually GOING somewhere… (rather then running in one place..) – but I know I can definitely get it done on the treadmill.
If I were training for a race – it would be a MUST to be outside! It is obviously more like race conditions!
17. Whole Foods or Trader Joe's?
Trader Joe's!  It doesn't burn a whole in my wallet and they have a great selection. There are a few things I get a WF (Kombucha, bulk things, and fresh ground Almond Butter..) but I could do without them!
18. Summer or Winter Olympics?
Summer Olympics!  I don't even really watch the winter Olympics. However, I've been glued to the TV for days now!
Love gymnastics (feel so bad for Jordyn Weiber), soccer, swimming, T&F, rowing.. ALL OF IT!
19. Exercises classes or Exercise videos?
Classes!  I am not a fan of working out in my living room.. but I AM a fan of interacting with teachers and fellow students. I also am competitive and enjoy having a human body right next to me to push it!
20. Steamed veggies or roasted veggies?
Steamed! Quick and easy all the way!!
————–
Okay – You're up?
Sweet or Salty?
Classes or Videos?
Lift Heavy.. or Body Pump?