1. I am headed home today once again. It is basically going to be an almost weekly occurence. There is just too many things to do with vendors closer to the wedding site – and it makes sense to hang out with the fam for any evening and stay the night. On today's agenda: Meeting with the florist to go over some final details.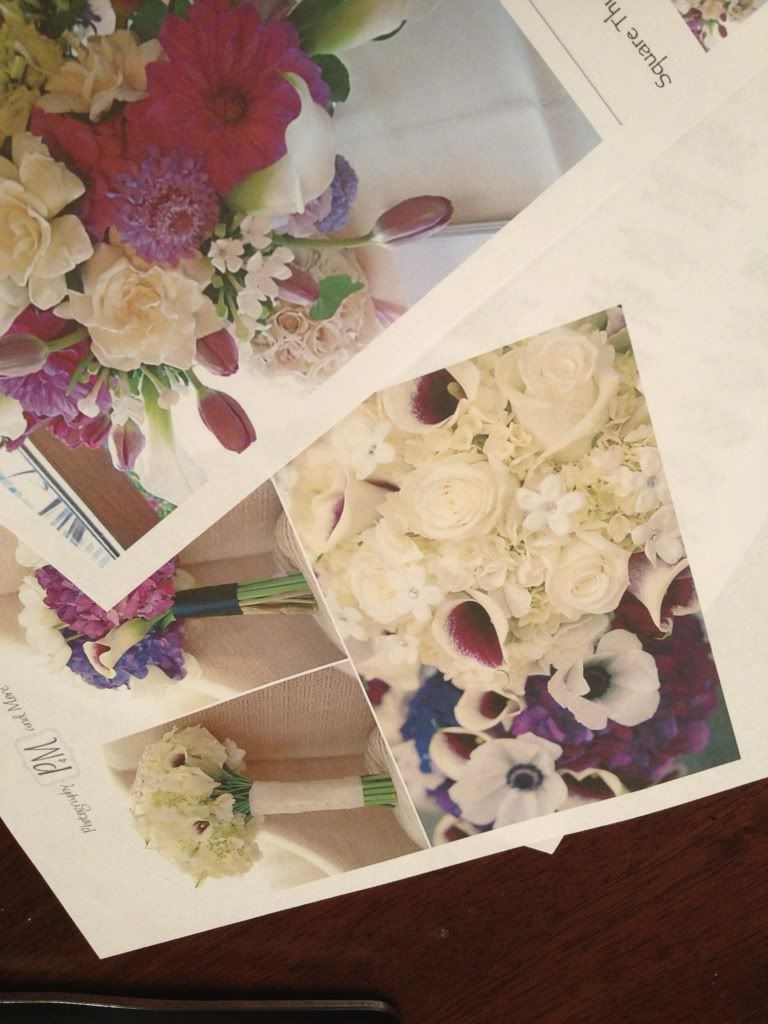 2. I am shocked that it is July 6. It is also a Friday. This means my wedding is 5 weeks away. 5 weeks. My blood pressure just sky rocketed.
3.  I've never been one to take vitamins or supplements. The only time I ever took a multi was when I had the gummy vitamins. But I want to change that. So I stocked up last week.. and am ready to go with a multi-vitamin, Fish Oils, BCAAs, and a Zinc/Magnesium supplement.
I figured I might have trouble remembering to take these each day – so I got an old person pill thing.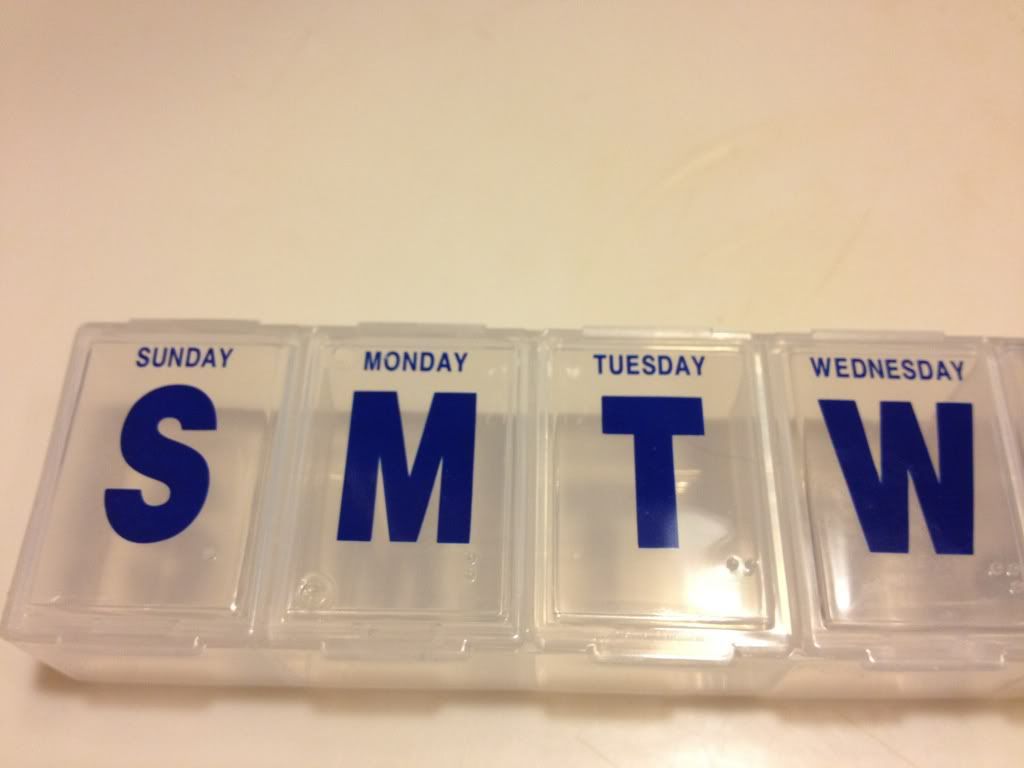 I am on day two.. and going strong.
4. Yesterday, Justin's coworker and his fiance came over. They are getting married two weeks after us. I am now ready to print my own ceremony programs and menus. I was honestly just going to completely forgo these due to the crazy cost that a company would charge you. I am also ready to make my own place cards! I can print on these – so they will look all professional and can be done in the blink of an eye.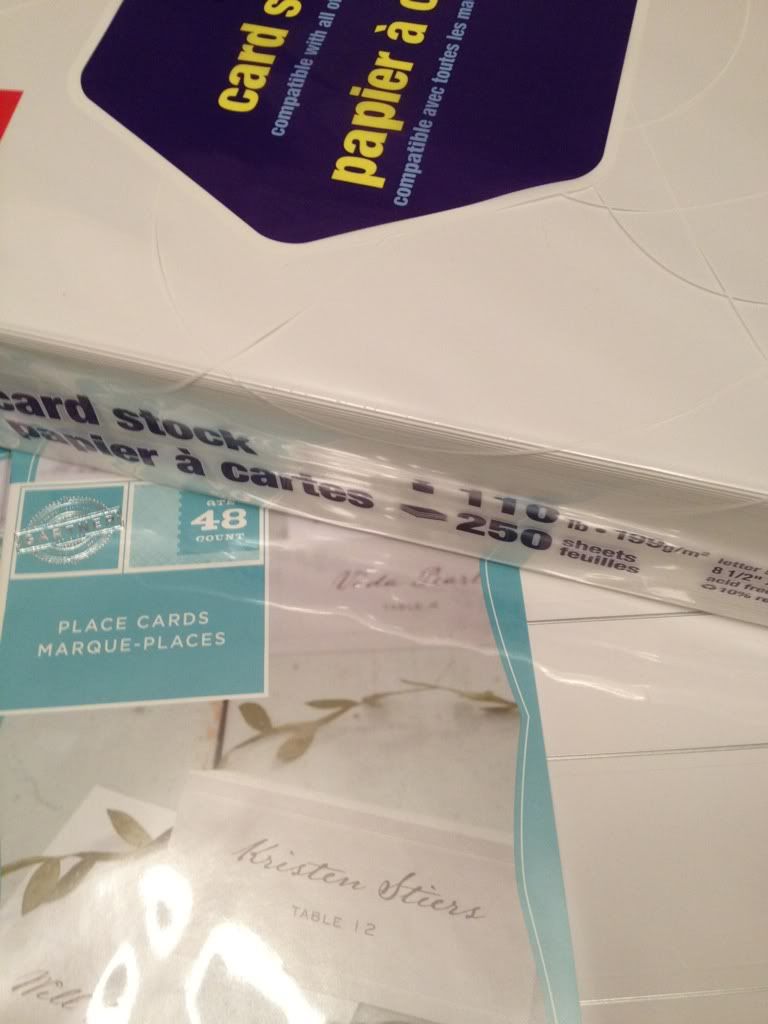 5. In order to do all of this, we had to purchase a new printer. Our old one sucked. It honestly sucked since the day we bought it. It never aligned. We should have brought it back. We never did. Two years past. I think we kind of missed that train.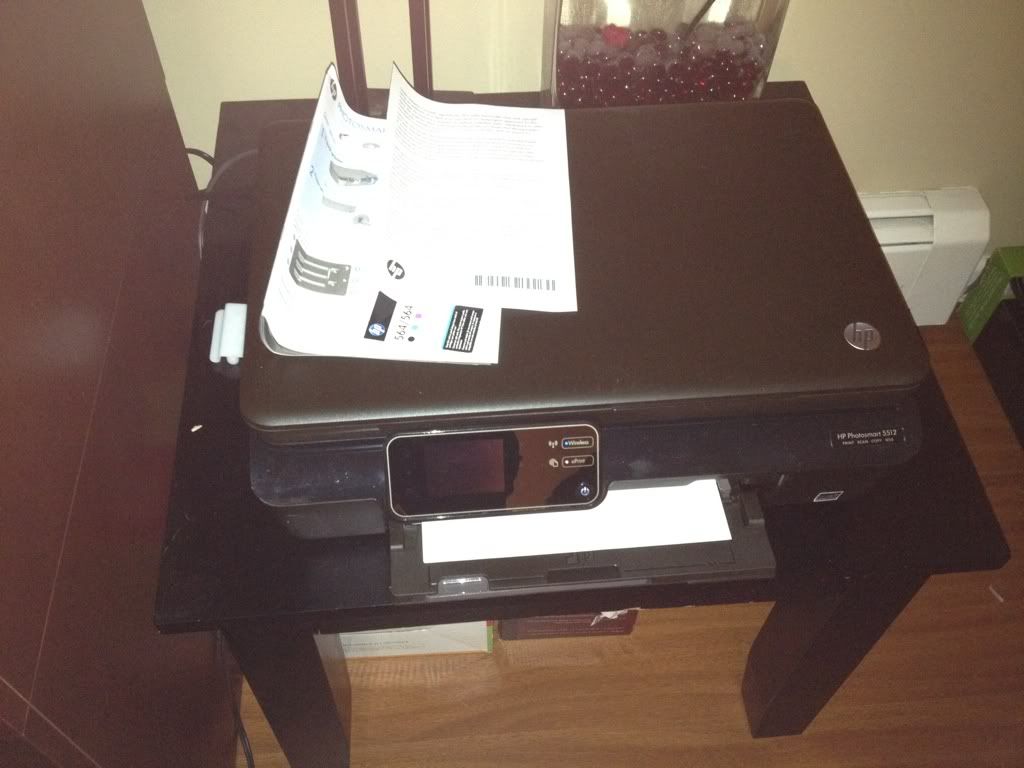 $89 later.. and we are all ready to print..wirelessly and from our iPhones!
6. Sometimes I do things for no reason. I did that yesterday. I decided I was going to do a treadmill run. I felt really good and decided I would run 8 miles. It was an arbitrary number. But once I set that number.. I had to get there. I knew the treadmill would shut off before I finished, so I planned on taking a potty break at 5 miles. However, at mile 3.34, I felt like my bladder was about to explode.. so I split it up that way.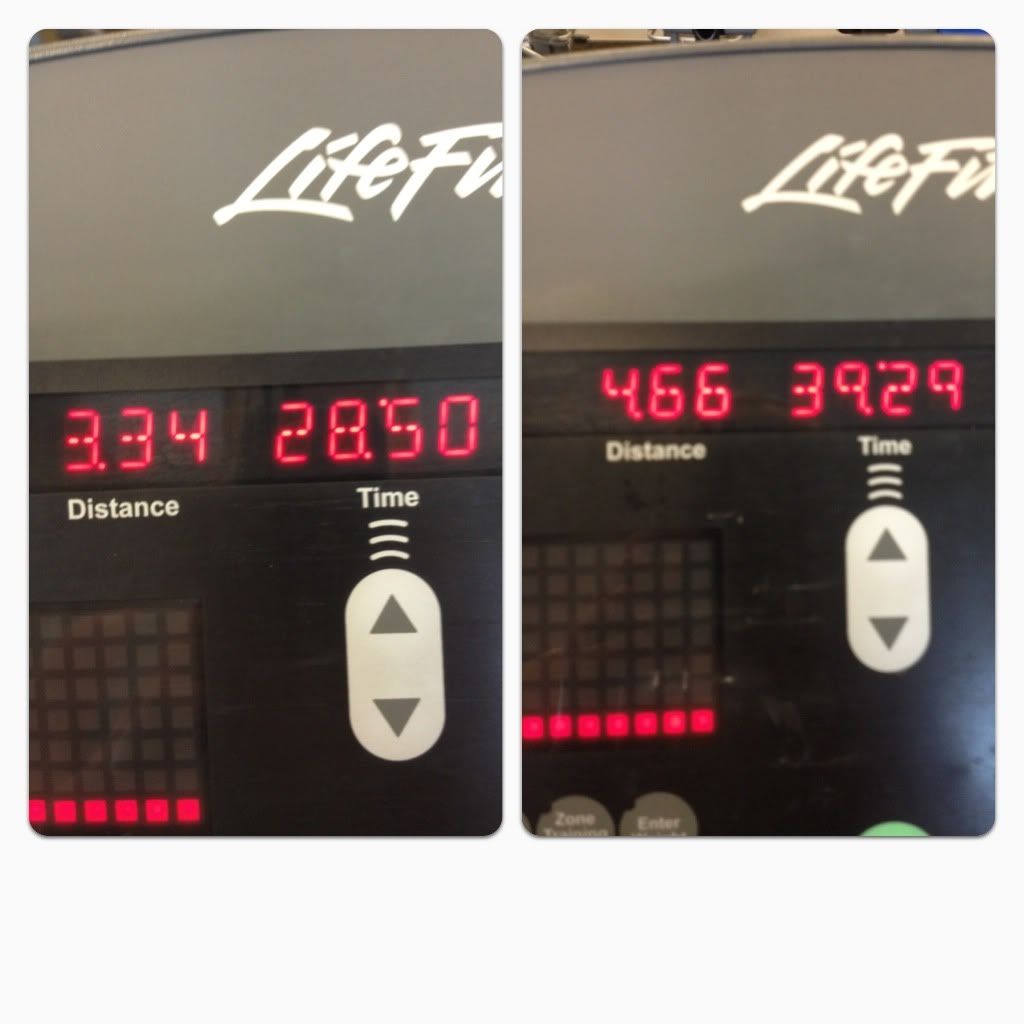 I would have preferred to do a longer run outside. But it was to stinkin' hot!
Alright.. weekend mode (or every day mode. I am on an extended weekend until the end of August!)
—————————–
Do you take vitamins and supplements? What do you take?
What's the longest you've ever run on a treadmill?
Did my keys happen to show up on your door step? Because the sure haven't shown up at the gym!