Soo.. what do ya think? Beyond Bananas has gotten the ultimate FACE LIFT!  As I mentioned yesterday, Jenny reached out to me with her blog design services when she saw I was in the market for a new header.
After checking out some of the work that she has already done, I knew that Jenny could help me with the vision I had for Beyond Bananas – and that she did! What I was NOT expecting was her immediate action!  We first touched based on Tuesday at around 10:00pm – and I had a new header in my inbox by Wednesday morning – and a brand new blog by 8:30 last night. How is that for speed?
Jenny was incredible to work with and made any changes that I requested. (I hope I wasn't a pain!) I could not be happier with the result and like I said – highly recommend her for any design changes you envision for your blog!
Onto these things that I call goals…
Now that we are halfway through 2012 (wow.. I can't believe this) I thought I'd check in on the goals I set for myself. I suppose this is rather fitting – especially since I haven't looked at the damn post since I wrote it (Fail on my part)…
So – let's take a look at the goals that I have not looked at since January:
Personal Goals:
Do a better job of keeping in touch with friends .. I can absoultey say I have been doing a way better job of this . I try to call my out of town friends at least 2 times a month – and have made a great reconnection with one of my college roomates. I've been to the city to see her – and I am meeting up with her again this weekend. I'd definitely like to continue to reach out to more friends and connect with them on a regular basis.
Give myself time to release anxiety (stress less.. worry less). I could definitely do better with this. Lately my stress has been manifesting as bitch-beast. However – with more time on my hands in the summer, I am doing more things that I enjoy and that act as stress relievers. (Reading for pleasure, making fun crafts.. etc). I need to keep this going because right now – I have an extremely high level of stress. DEEP BREATHS.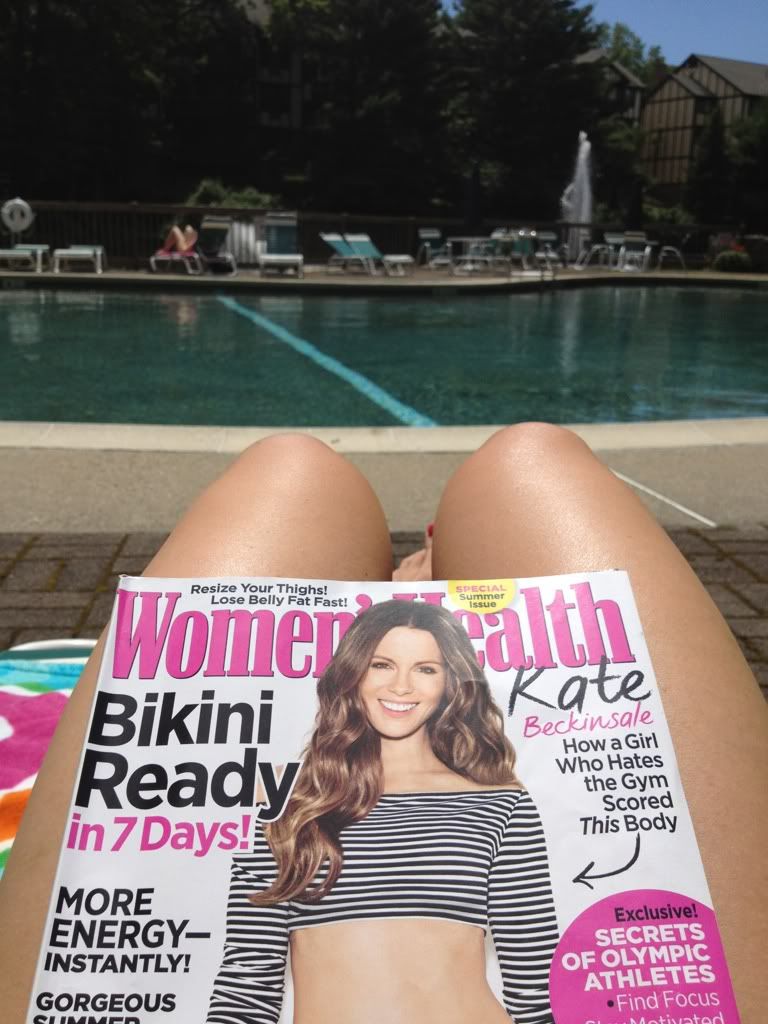 Keep on top of wedding planning. I think I am doing everything the right way and am in a good place. (I mean.. this is the first wedding I've ever been invovled in .. never been a bridesmaid or anything). I feel like my list of things to do keeps growing, but I also think that this is right around the time when the tasks are supposed to be impossible.
Be more social. Semi Fail. I have been a little more social and done things outside of my normal.. err.. schedule. But I'd like it to be more. I ventured out on a few work nights at the end of the year – which is something I never do.. so I give myself props for that. Baby steps?
Fitness Goals:
Do a tough mudder. CHECK. May 5, 2012. An amazing experience. So much so – that I will also complete my 2nd Tough Mudder on October 20, 2012. Woop!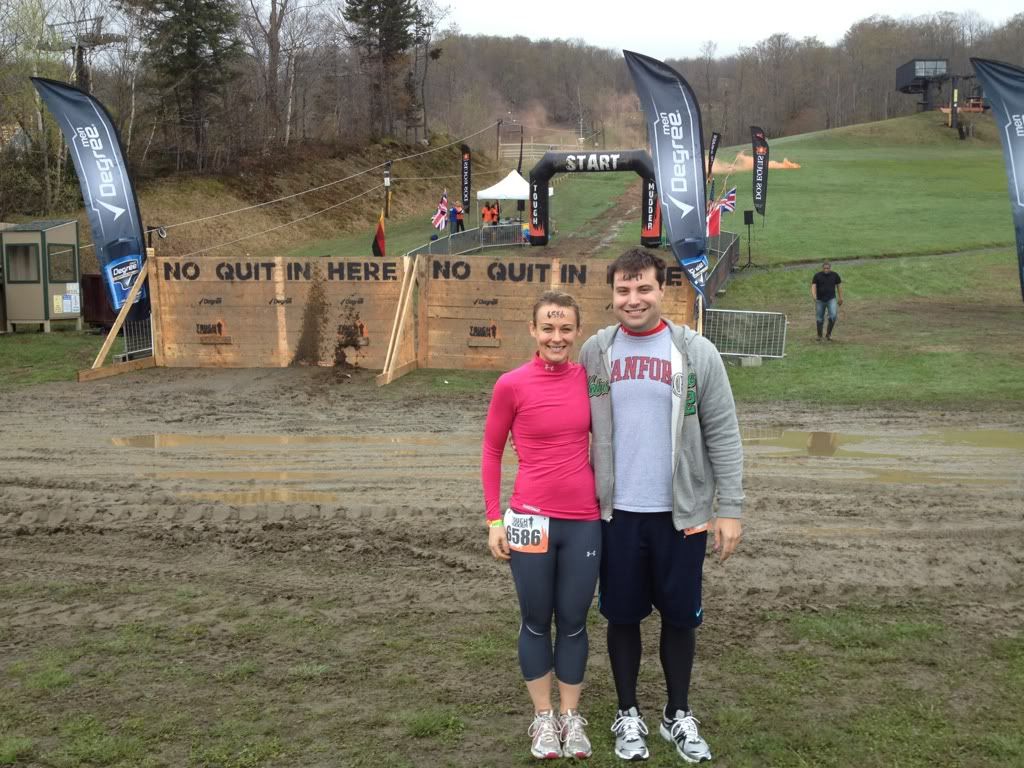 Run a 5K. I did! The Color me Rad 5K! An awesome time!
Run a race with Justin. Not yet. Well.. we did TM together.. but I am looking for something more. We had the chance to do a 4miler together on Saint Patrick's Day, but I was in the beginning stages of my 2nd round of the flu. I listened to my body and cried in the car instead of running. (Because I felt sick.. not because I wasn't running!)
Try 2 new fitness classes – Half way there. I tried Body Pump for the first time yesterday – courtesy of a groupon I bought. I'll talk more about my experience another time. I also have a groupon for a place that does TRX classes.. and I plan to get on that soon. Then this goal will be complete!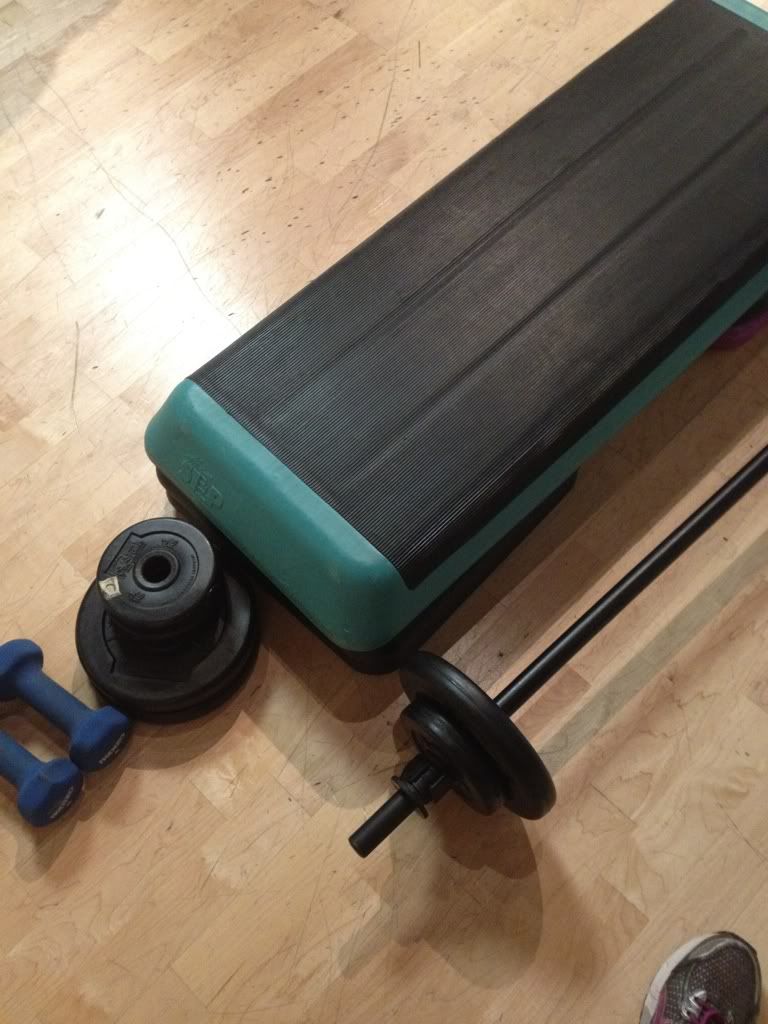 Limit Scale Usage: If we had done a quarterly check in – I would have knocked this goal out of the park. I don't think I stepped on the scale once for about 3 months. I posted about scaling back.. and I did.  Sometime in early May, I began taking the (hidden) scale out of the linen closet every few weeks.  When summer vacation started, it made its way back onto the bathroom floor and gets used more regularly then I'd care to admit. I honestly didn't even know if it was accurate because it had been hanging out upside down and on its side for so long – but the accuracy was confirmed after a Dr. appointment on Monday. I don't even know why I care about this number. In all honesty – I am happy with the stupid meaningless number. This frustrates me even more – because I am so sick of having a number tied to my emotions. Justin definitely enjoys not having the scale hidden anymore because he has been working hard and likes to see his results – so I am challenging myself to just ignore it – not step on it. I can coexist with a scale…
I may not have accomplished all of the goals that I set for myself – but there is NOTHING wrong with that because the year is only half over. I think each of my goals is feasible – and if something changes in my life  and I am unable to reach a goal – then so be it. I don't define myself by my ability to reach a self-imposed goal.
Here's to the second half of 2012!  I am sure it will go by even quicker than the first!
——–
Do you set goals for yourself? How do you feel when you do not reach a goal?
What is one goal you would like to reach by the end of 2012?