Happy Friday, Friends!!  Colby and I made it safely to my parents – and he was SUCH a good boy in the car yesterday. There was no sickness – very little yelping, and only a tiny bit of crying!
He has also been getting along GREAT with Brady and Kaiser – although I worry a tad because he always wants to play with  Kaiser.. and as a 100lb German Shepard, I think Kaiser underestimates his strength – and a simple paw tap may knock Colby to the ground!
Anywho – today's post is inspired by Lindsay over at In Sweetness and Health – who did a little A-Z survey.  Simply put – here are things that make me happy – from A – Z!
A – Amusement Parks!  I haven't been in a while, but we are trying to plan a tip to 6 Flags Great Adventure. Something about the atmosphere of a theme park makes me incredibly happy – and gets me feeling like a child again!
B – Baseball Games; I am not a fan of watching games on TV – but love getting to stadiums to see the games! (When my ADHD doesn't take full effect, that is
)
C – Comfort.  Wear gym clothes every day during the summer? SOUNDS GREAT TO ME! Comfort = Happiness!
D – DOGS! They are truly brighten any day and will love you unconditionally!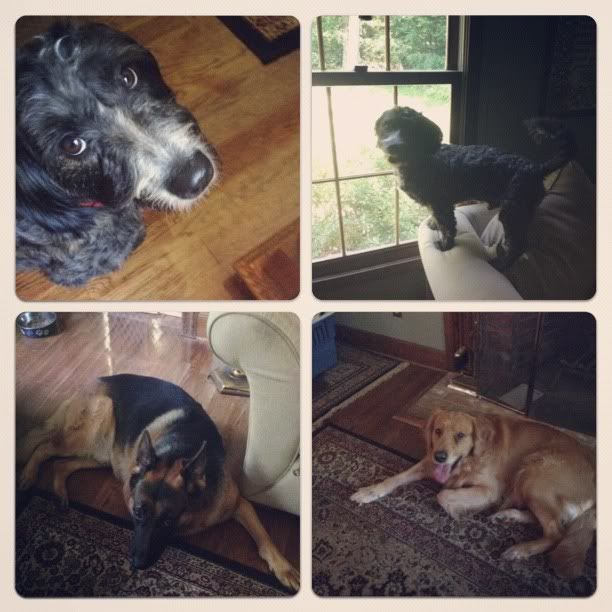 E- Elephants. Baby ones. Is that weird? I saw Born to Be Wild – an IMAX film that talks about people who foster baby elephants and baby chimps when I was on a field trip with my kids. I am now convinced that I want to travel to Africa and raise my own baby elephan!
F – Frozen Yogurt. No explanation needed!
G – Gym – The gym is one of my favorite places (no surprise there!) I can take my anger out on the treadmill and release all of my stresses from a day's work!
H – Home. Regardless of which home it is.. home is where the heart is – and that makes me happy!
I – Imagination. Sometimes – it is awesome just to lay in bed – and day dream .. about the future – and upcoming events. It brings a sense of calmness and hope – as well as excitement for what is to come!
J – JUSTIN makes me happy, but of course! He is my best friend, support, and love of my life. Soon, I will call him my husband as well!
K – Kindness! Kindness makes me happy. One small deed for a person can truly brighten your own day!
L – Laughter. Doesn't laughter equivocate to happiness?  Well, not necessarily. To hear a belly full of laughter – especially that of my students – is sure to put a smile on my face!
M – Massages. Relaxation & happiness right there! And that is exactly what I will be getting from approximately 10:15 – 11:45 today!
N – Nut Butters. Almond , Peanut, Sunflower, and Cashew round out my favorites!
O – Old Songs. Not really old songs.. but like 90′s music. I am ALWAYS rocking out the 90′s station on pandora!
P – Pools. Living in a complex with a pool (which according to my friend.. is rather resort like..) has its perks. Especially during the week when I am there by MYSELF! Ahh. Peace and Serenity!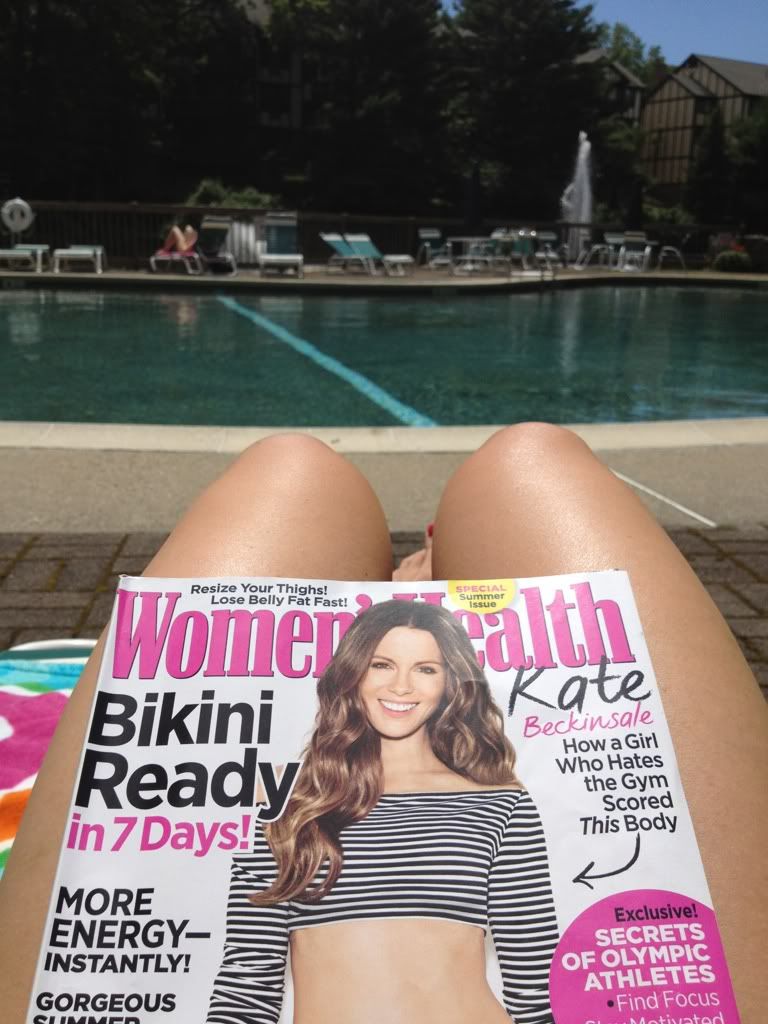 Q – Quiet. There is something so peaceful about quiet moments – including a quiet mind. When was the last time you let your mind stop running in circles? Try it sometime!
R – Running. It is cheaper than therapy – and I personally believe it has the same outcome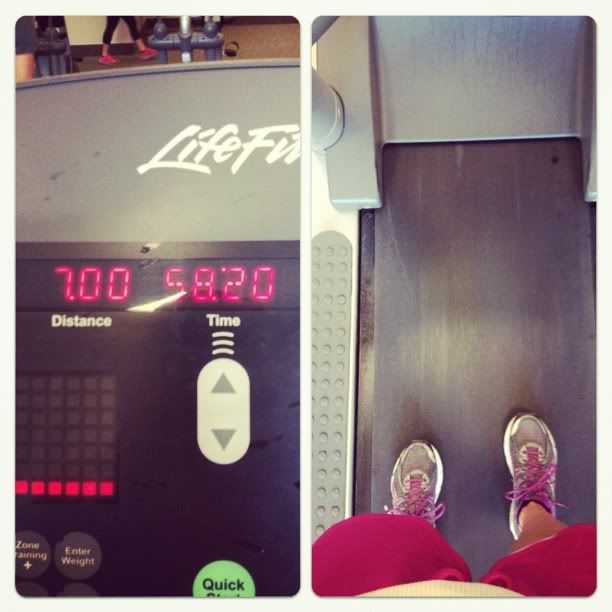 S – SUMMER. Summer = longer days, warmer weather, sunshine.. all things that make me happy!
T – Triumph. Yes. I am competitive. So coming out on top in compeitions definitely gives me a sense of happiness.  Accomplishing a goal – TRIUMPH – and you know accomplishing goals are definitely something to be happy about!
U – Uniqueness makes me happy! I may not fit anyone else's mold – but I am myself – and that is good enough for me!
V – Veggies!
W – Weddings! What isn't there to love and be happy about regarding weddings. Whether it is your own – or someone else's.. the love shared is surely something to be admired and celebrated!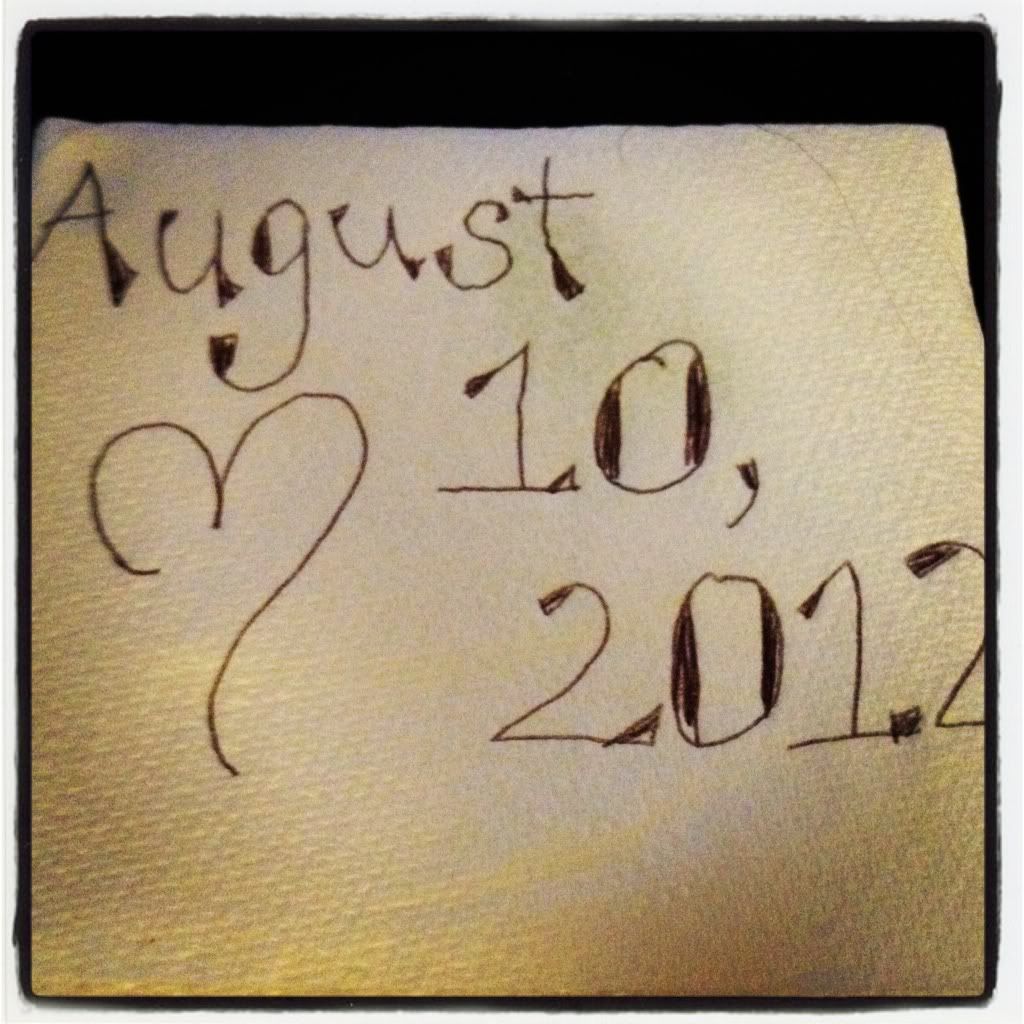 X – er? Xylophones? Those colored ones that you used in music as a kid. They made me happy way back when!
Y –  Yogurt. Of the Greek Sort. Also – of the plain flavor. I could eat this every day and be happy!
Z – Zoos? I don't know. I don't like the letter Z. It isn't making me happy!
Okay – tell me some things that make you happy! Especially things that start with the letter Z!!