Last 5:00am alarm clock that I will set (and then not sleep until)…
 I woke up at 4:30am this morning and just could not get back to sleep. I had plans on working out before work today (so I could get to the pool RIGHT after work
).. so I just did it a little earlier. I did 5 min jump rope, 5 min running, 5 minutes of stairs.. and repeated this circuit 3 times for a 45 minute workout!
Last time I will be dressing in real clothes unless it is absolutely necessary..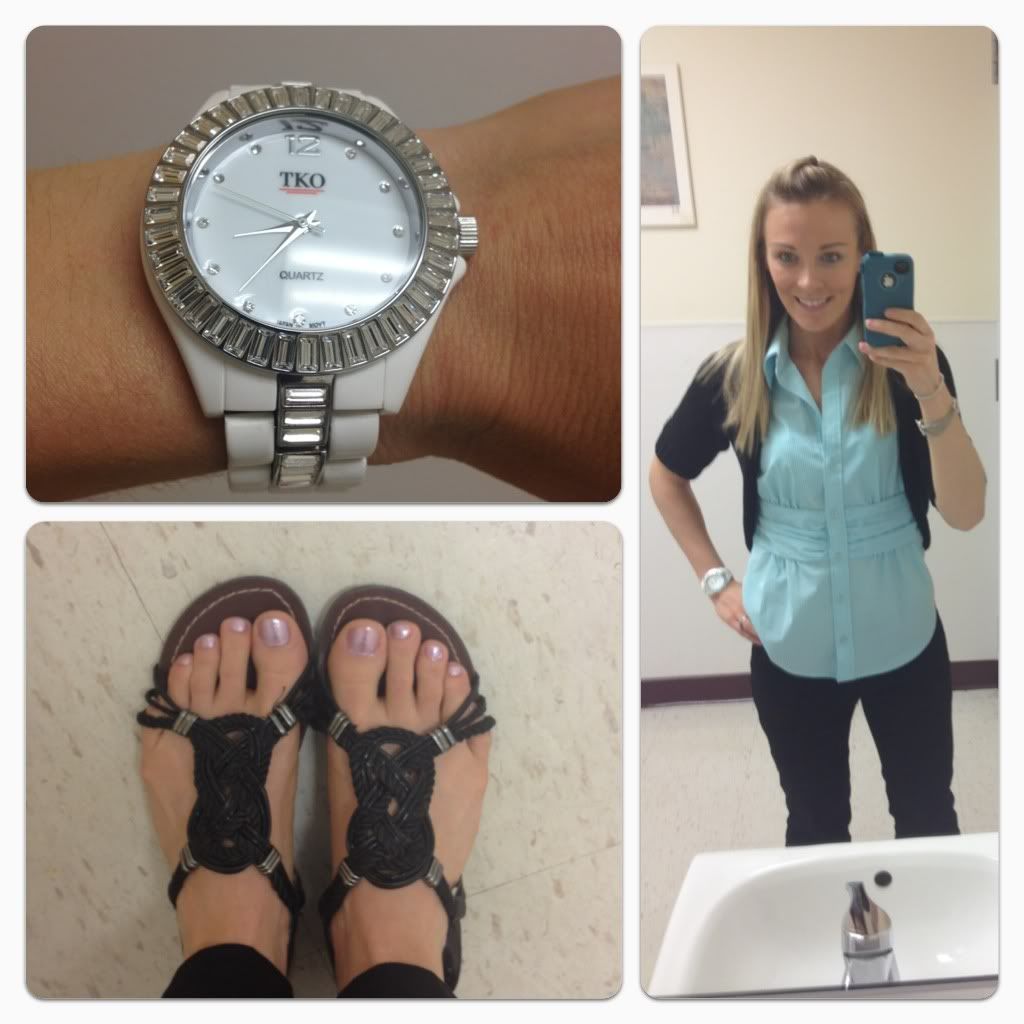 Who am I kidding? I am wearing jeans in a t-shirt today. But I did dress nicely for 4 days this week! Including 3 dresses and this outfit. It may have been the most put together I've been all year!  Too bad the year is just about done now!
Last set of treats I will be making for my beautiful kiddos: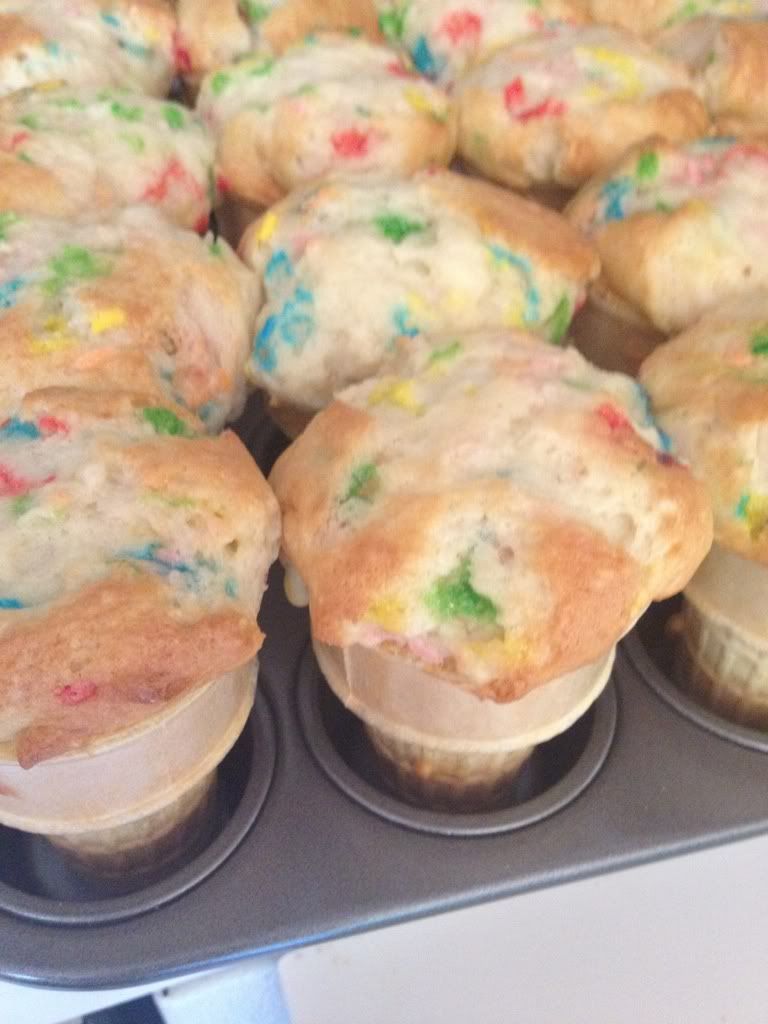 Cupcake cones!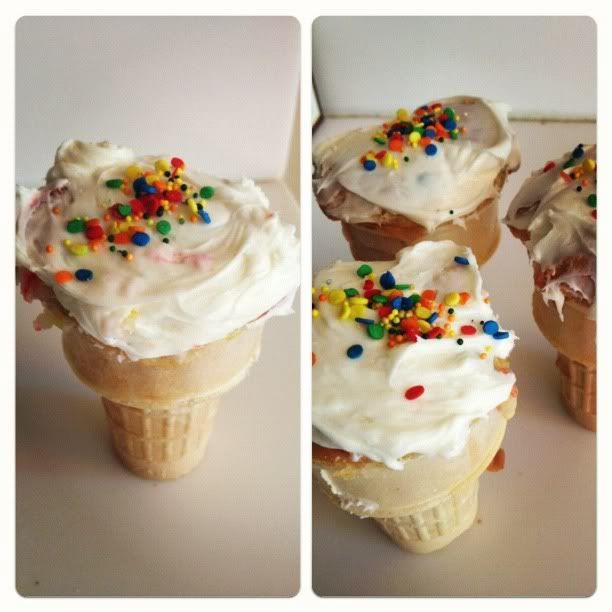 I think they will be enjoyed! I plan on sending the kids out the door for the summer on a sugar high
Last day for quite some time that this little bugger will be home alone for the day!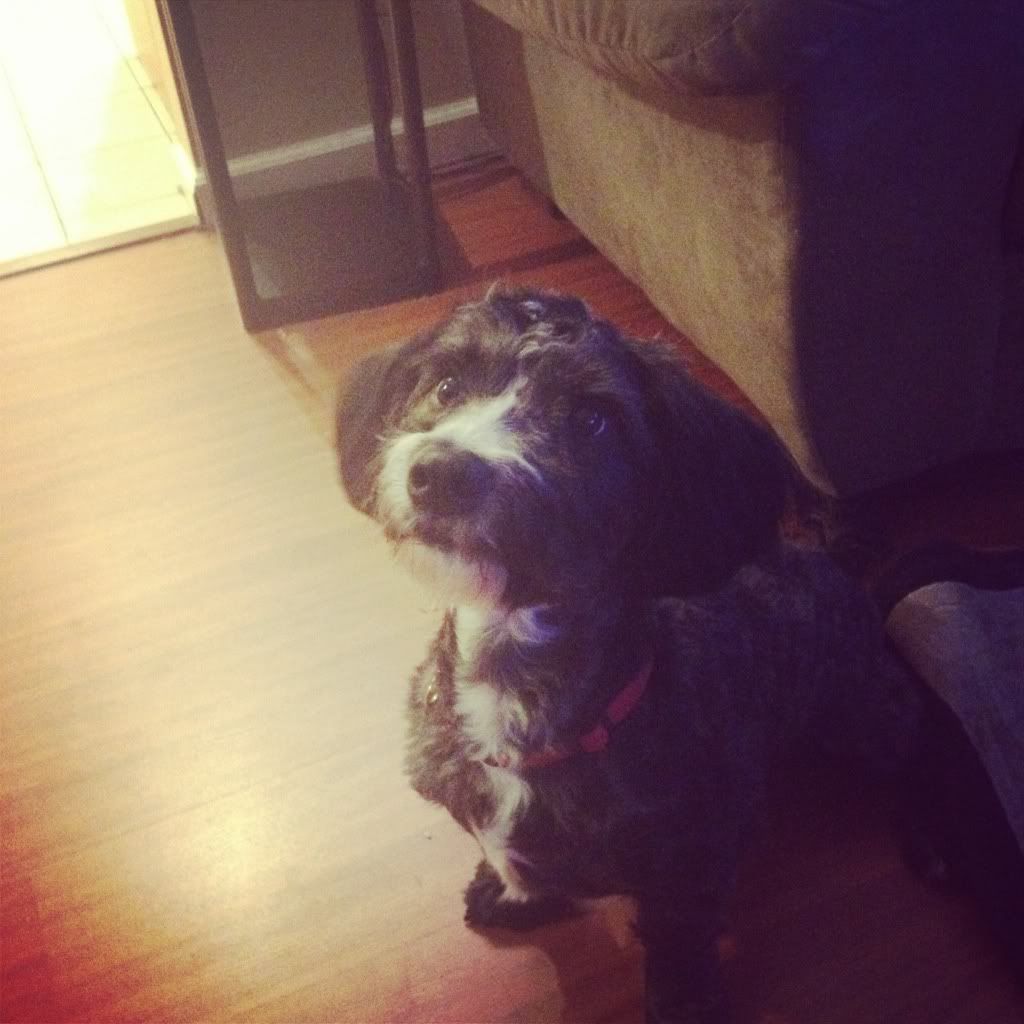 We are hoping to fully be able to trust Colby during the day by the next school year. We hate having to crate him when we are gone. We have left him out of the crate on grocery trips and he hasn't torn the house down yet. He will be almost 2 years old by September.. so maybe we  can do it! He is a good dog – but has anxiety when we leave and we don't want him to hurt himself while we are gone!
Last time I will show you this countdown: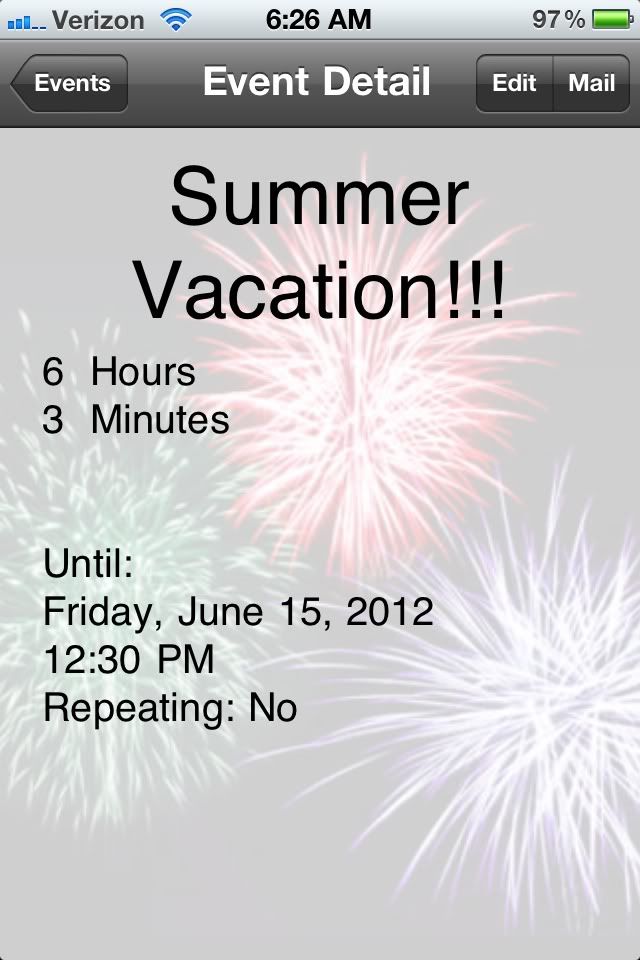 I can't believe it. As excited as I was for this day to come – I think any teacher could agree that the last day of school is a mixed bag of emotions. I am going to miss my kids a lot. This group is very special to me  - we went through some tough times together this year – and I am so proud of all that they have accomplished.
Today is my last day as a second grade teacher.
Today is my last day as an unmarried teacher.
The last day as a miss.
The last day my students will (correctly) call me Miss McDonald. (I am sure there will be many mistakes at the beginning of next year..)
Wow. There is a lot going on there…
Have you experienced any "lasts" lately?