Happy Friday! So excited that the weekend is here! This is my last two day weekend for a while… because at 12:30 next Friday.. I will begin my 2+month long weekend. (Don't hate
)
I had hoped to get this post out a little earlier – but was occupied late into the night last night at the Yankee Game!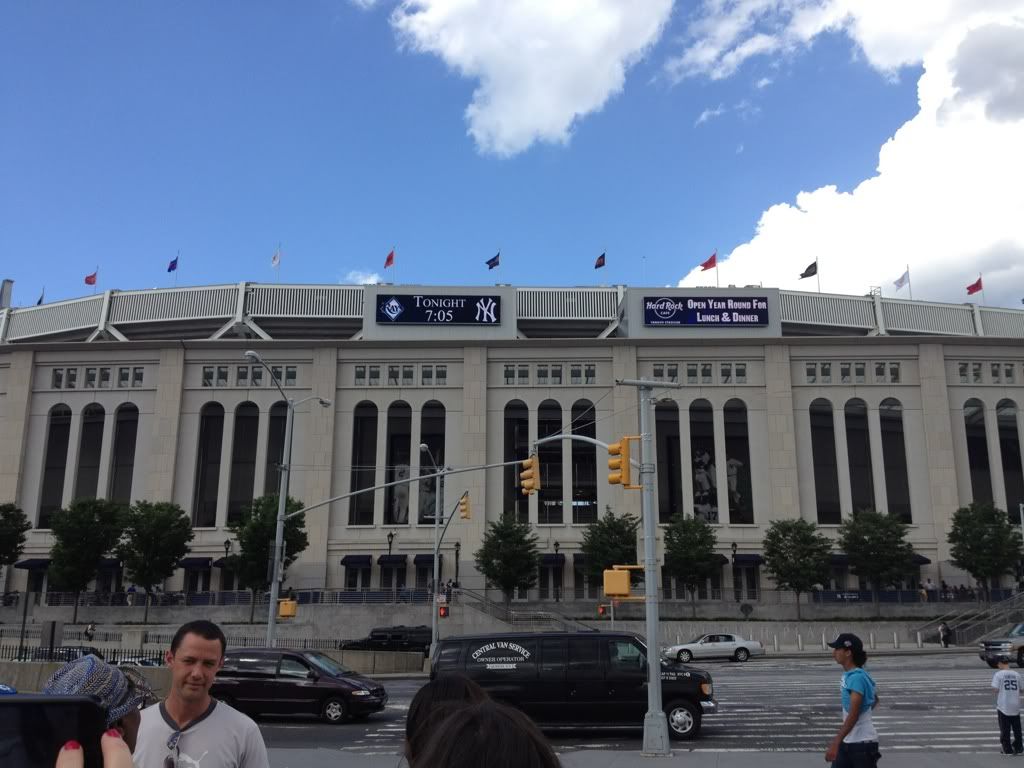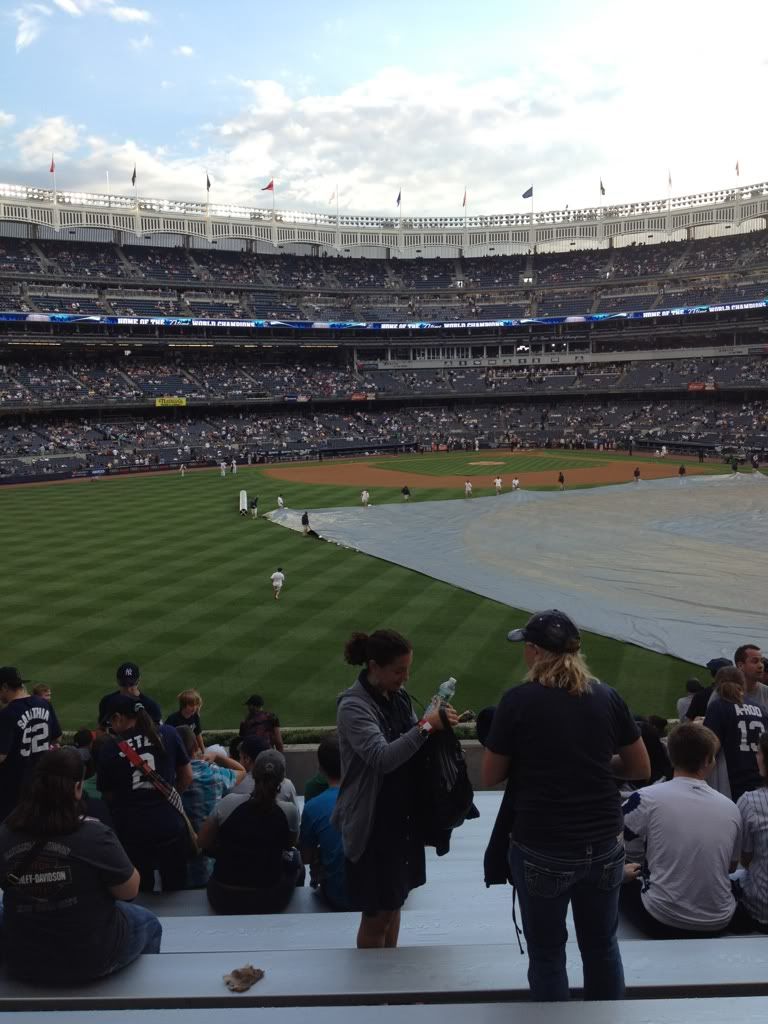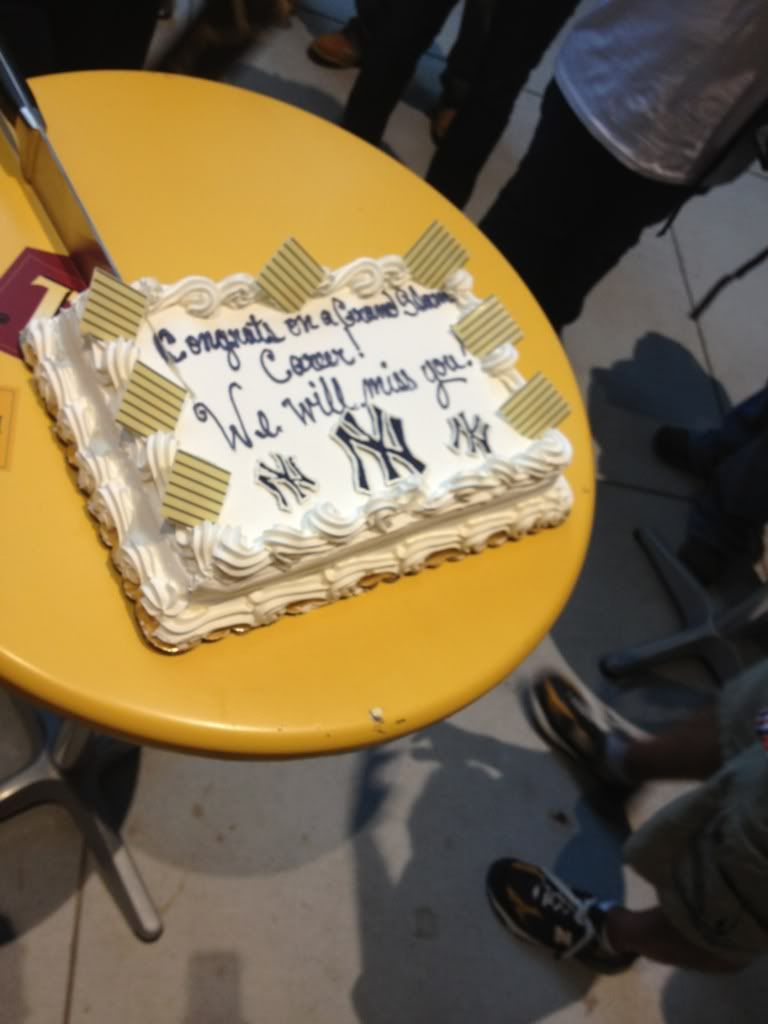 It was so much fun.  My co-worker was COMPLETELY caught off guard when she walked into the picnic area we had reserved and found 30 of her collegues!  We all pitched in to get her a beautiful pandora bracelet with a few charms, a Mattingly Yankee Jersey (her all time favorite player) … and a plaque with kind words that brought tears to my eyes. The game was delayed – and since we all had to spend 8 hours with children DYING for summer vacation to begin, we headed out rather early.  After catching the train, I arrived home (after being picked up by Justin) at about 10:20 – made lunch, hopped in the shower, and was asleep by 11:00. Not too shabby.. and I felt great this morning!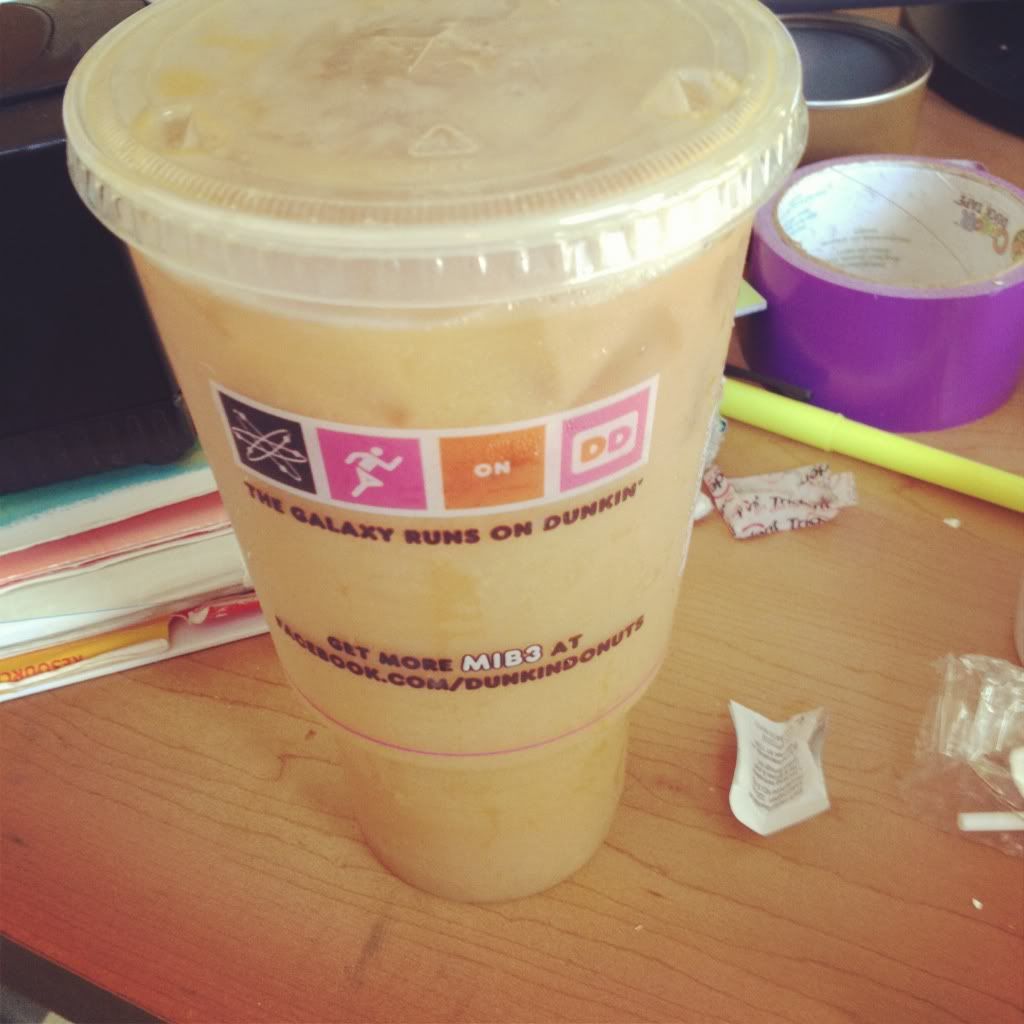 Perhaps this baby helped me out just a little <3.
We had a laid back day with some testing, a movie for our last FUN FRIDAY (Chip Wrecked.. it was pretty good..I sang along
) .. and a bunch of packing. (Moving rooms SUCKS).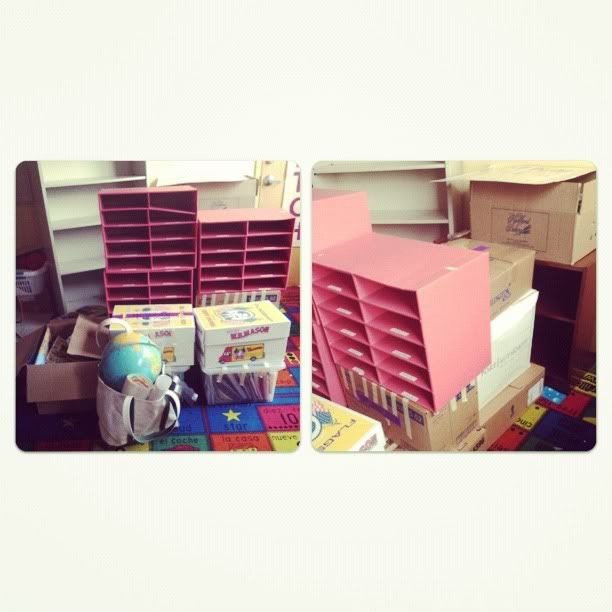 I hit up the gym after work and wasn't really sure what I was in the mood to do. After finding out that my circuit training class is cancelled for tomorrow.. I mixed it up on the treadmill.. going from sprinting – to running – to jogging – to speed walking… for about 40 minutes. I certainly worked up a sweat and covered about 4.5 miles in 40 minutes:
Yep. 10.0. I was really truckin' it! The worst part was.. I had NO MUSIC because I forgot my headphones at home. So.. I could hear the (loud) pounding on the treadmill and I am sure I annoyed anyone else around me that didn't have headphones. I haven't quite mastered running quietly when my speeds are so high. (Can anyone do this?)
Also – it may seem like a stretch to call a speed of 7.5 (8 min mile) a jog… but it literally felt that way after running at speeds of 10,0 and 8.5.  I definitely felt great after the workout – and finished it up with some ab work!
And now – for the YZ Giveaway Winner:
#28: 
Stephanie at My Freckled Life.  Please email me ( beyondbananas@ymail.com ) with your information so we can get you your goodies!!
Hope you have a FANTASTIC weekend! I'll be back on Monday with some teacher-y things
What has your best workout of the week been?