I swear. Greek Yogurt is one of my most favorite foods. I particularly like plain greek yogurt because I can dress it up any way that I want to. Add fruit – NuNaturals Sweetener.. cocoa powder… protein powder. Ooh. The possibilities are endless!
Breakfast includes some Chobani Plain Greek Yogurt – mixed with Kashi Puffs, some banana slices and PB.  It is an amazing combo and gets me protein, carbs, and healthy fats!
Breakfast is of course accompanied by coffee.. with almond milk. No yogurt there. Lo siento.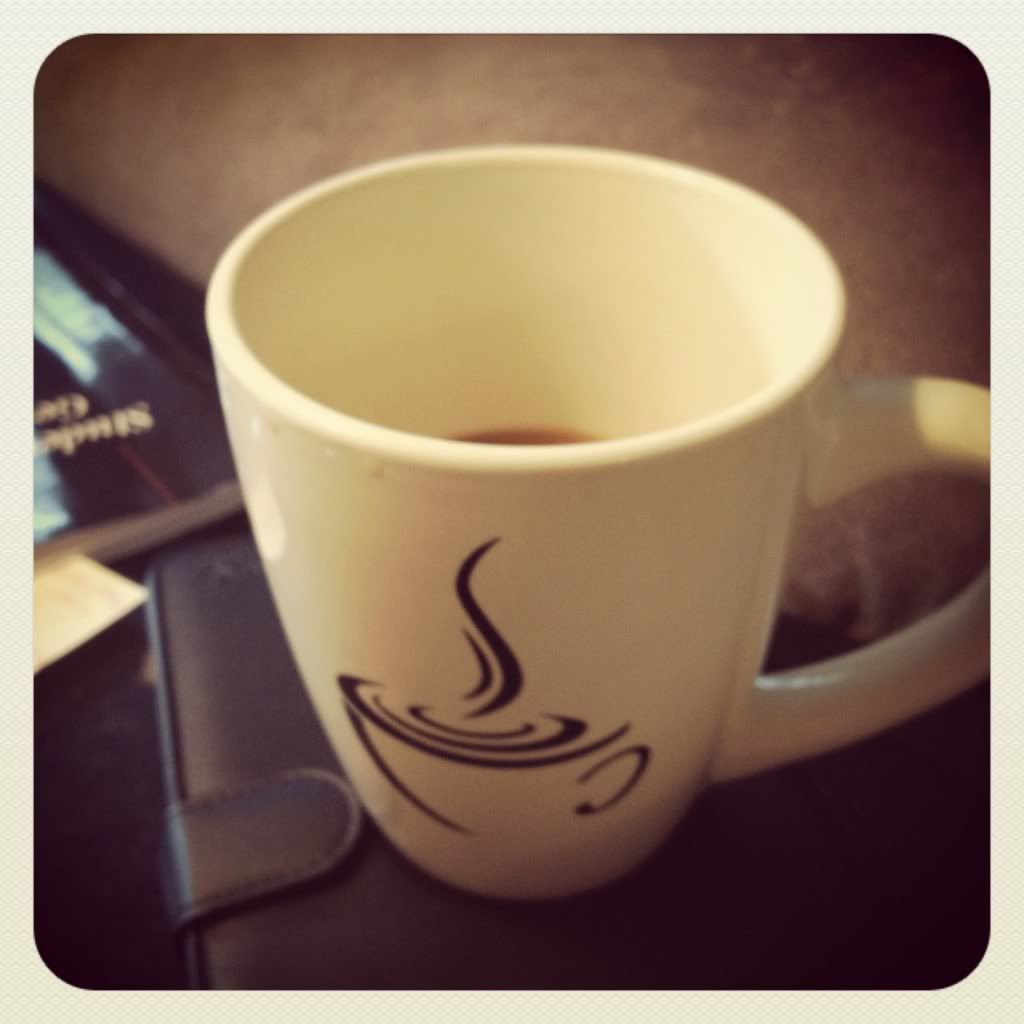 Lunch is a turkey sandwich with a sliced granny smith apple – of course accompanied by some more Greek yogurt.. with another blob of PB.  I heated my sandwich on the Foreman Grill because that is of course… the only way to eat a sandwich.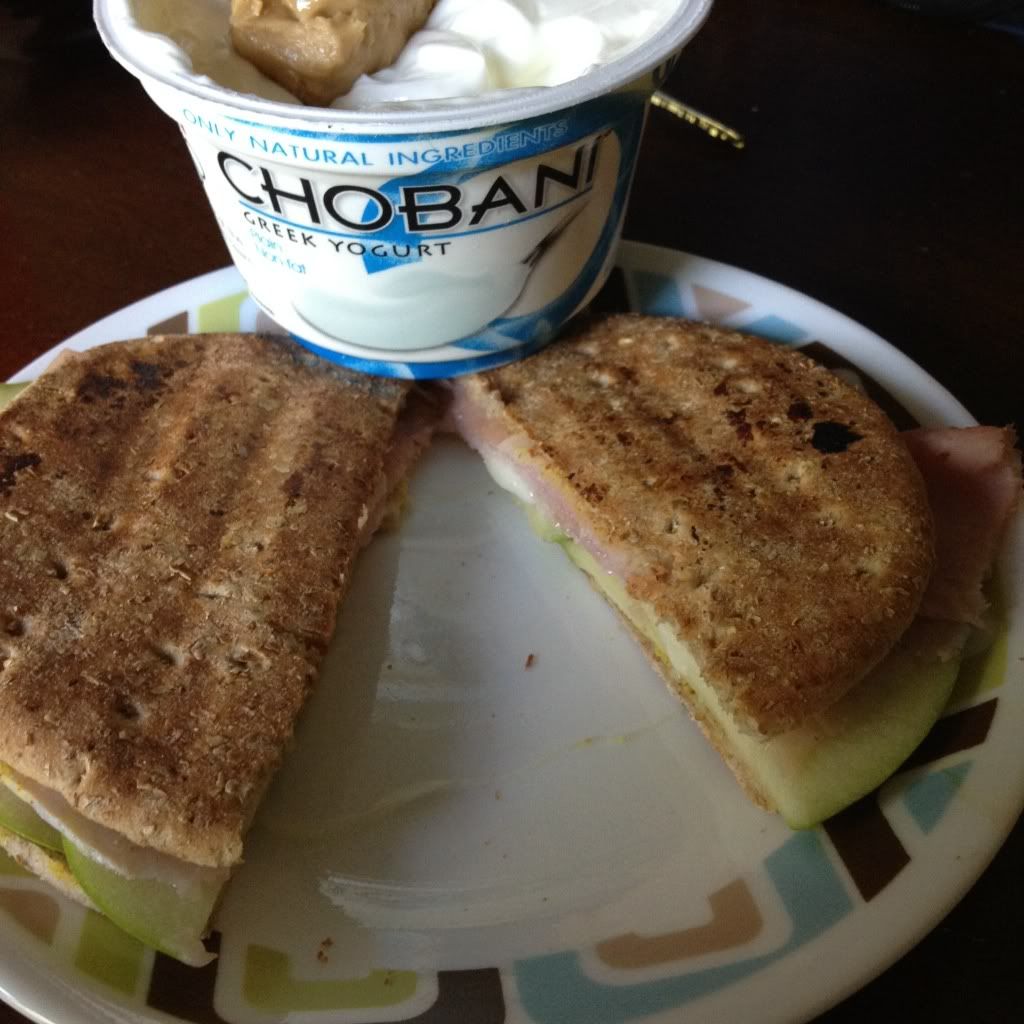 Dinner – Chicken Tacos.  For the first time, we used ground chicken. Previously, I would always cook up a couple of chicken breasts, cube it, and then toss it in some salsa.  However – I decided to try ground chicken this time – and both Justin and I really enjoyed it!
I cooked the chicken – and then added in some salsa.  Inside the tortilla is lettuce, more salsa, a Mexican cheese blend.. and of course.. greek yogurt. I use is as a sub for sour cream and it tastes heavenly!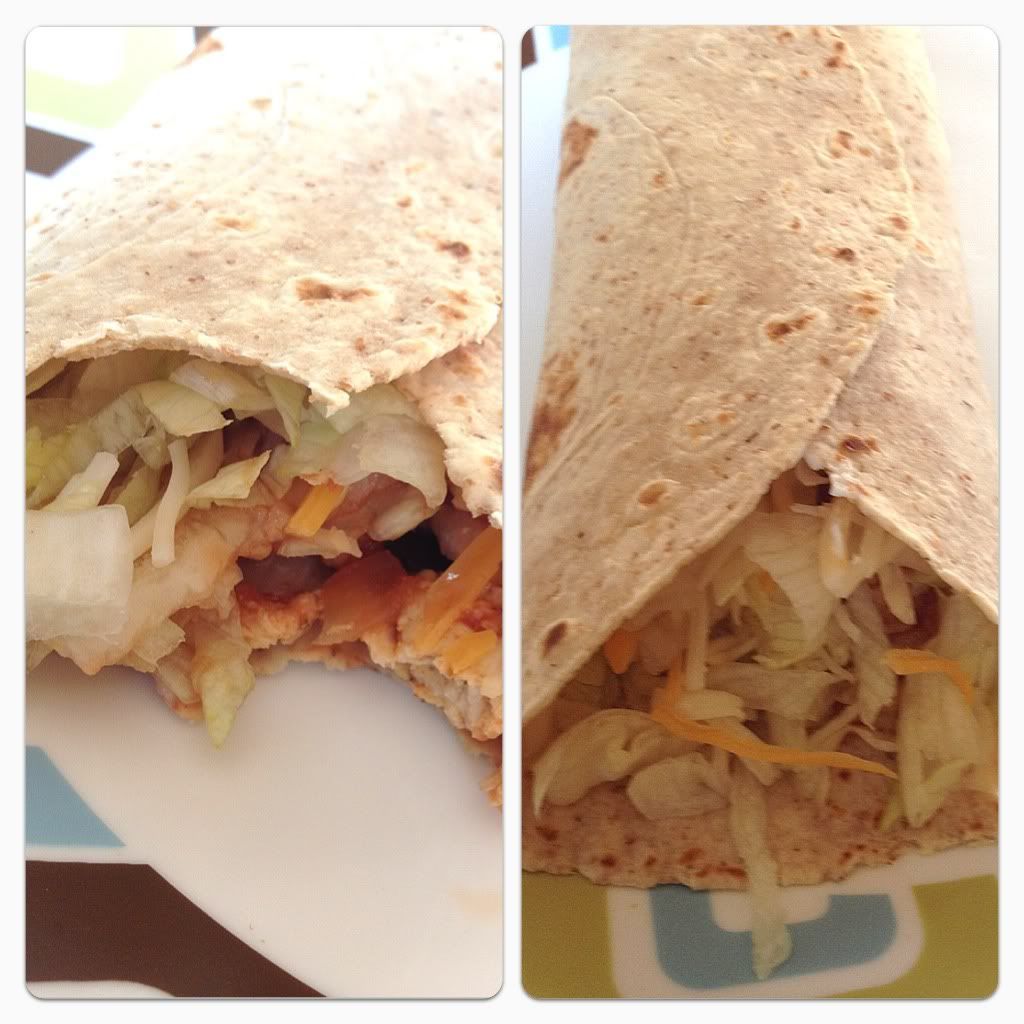 And for dessert .. the (yogurtless) combo of vanilla pudding, Bananas, and peanut flour (mixed with water for thickening).
As always – a special thanks to Jenn and her awesome link up party – that allows us to look at delicious eats each and every Wednesday!!
—–
Are you a Greek Yogurt fan? What brands/flavors?
Favorite yogurt combination?