Yeah. I went there. . Thanks for the idea, pinterest.
Baking (for the first time in I can't even tell you how long).. was a productive way to cap off my rather productive weekend. Okay.. so I was only really productive on Saturday. But I checked many, many things off of my to-do list! I will also admit that I really wanted to start using some of the amazing gifts that I received last weekend at my bridal shower.
Like my KitchenAid Stand Mixer (Thanks Mom!)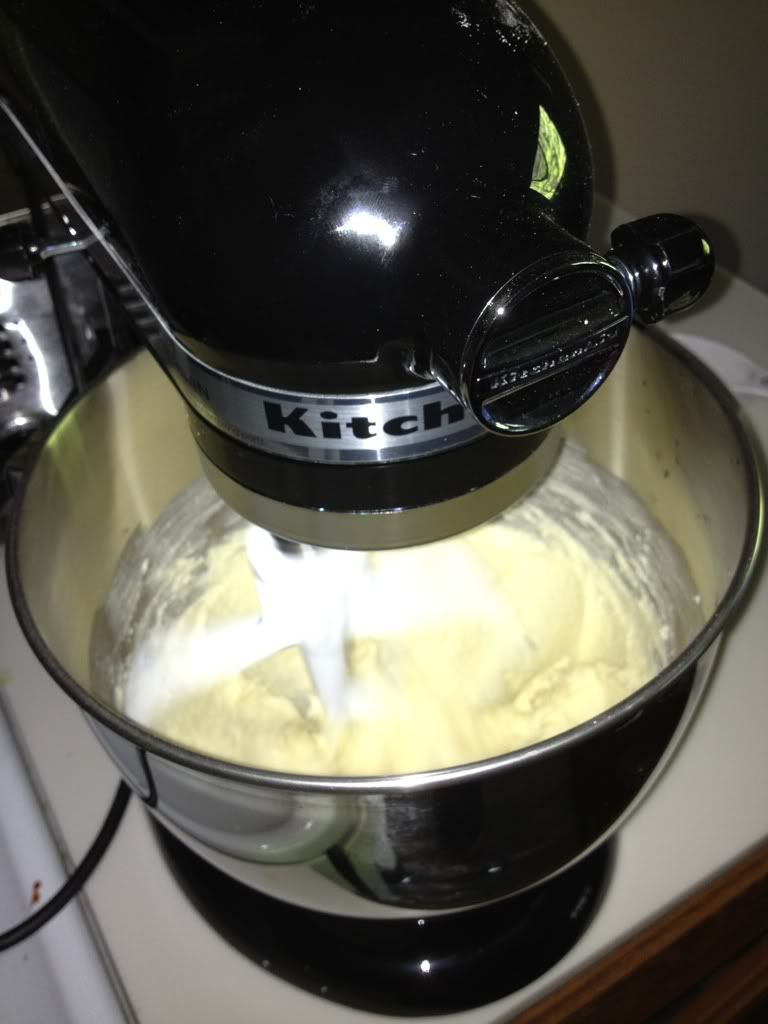 And my apron. And wisk.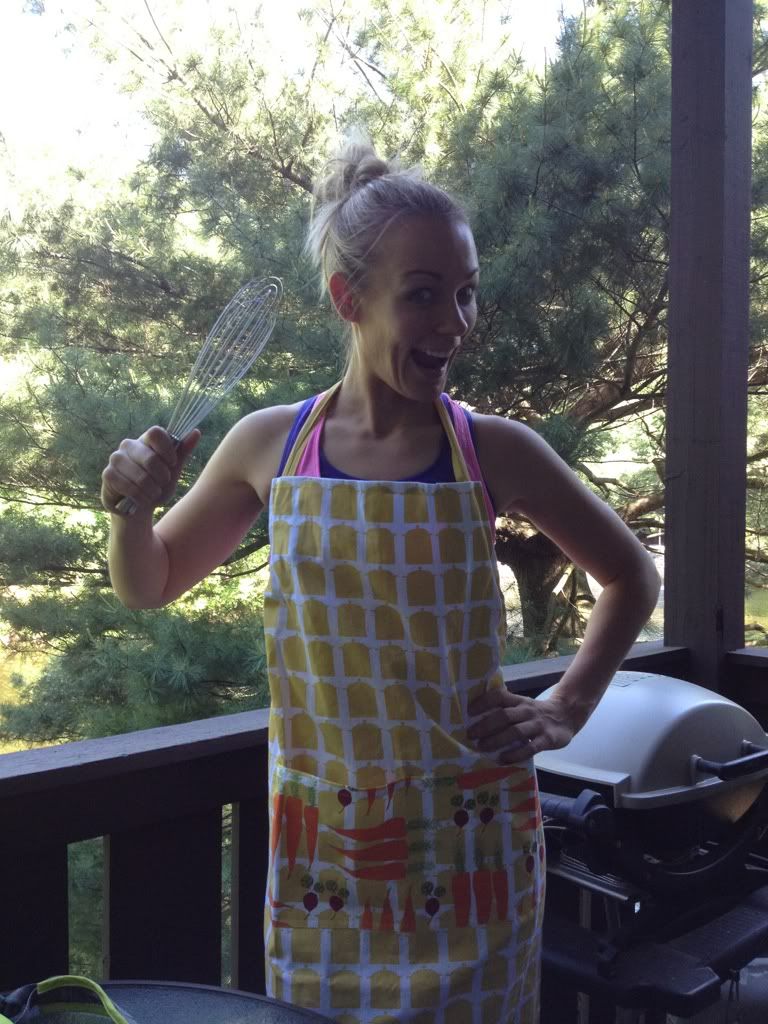 The most notable thing checked off the to-do list: I finished addressing 107 wedding invitations – and Justin helped me seal them all!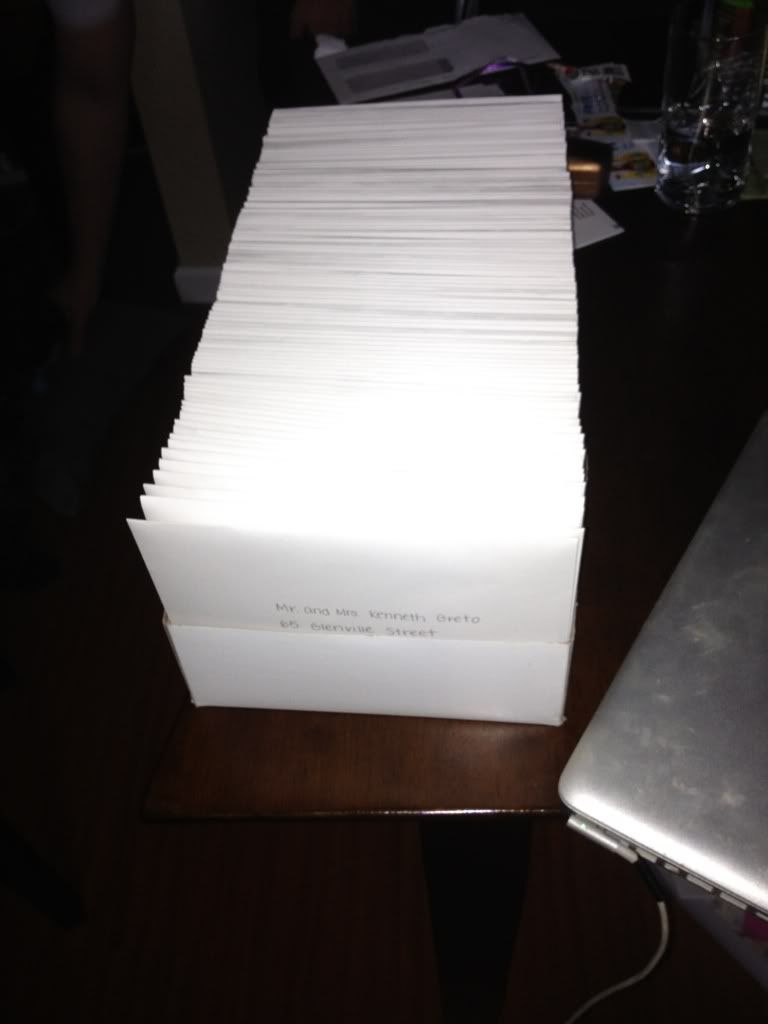 Not so funny story: I calculated the number of stamps that should be left (for the return envelopes).. and found that we had extra leftover…meaning there was at least ONE that did not have a stamp on it. So .. Justin and I had to go through EVERY.SINGLE.ENVELOPE prior to sealing to figure out which one it was.  One was my parents' invitation. Which was fine. Because they aren't going to mail their response card to themselves. I likely did that on purpose… but later forgot. (You know.. like when you put something important in a VERY special place… and then forget where that VERY special place is..)
And wouldn't you know.. the other one with a missing stamp was the VERY LAST ENVELOPE WE CHECKED. Ugh.At least we got it taken care of!  Monday we are off to get these babies weighed and purchase the appropriate stamps. We plan to have them in the mail next weekend!
And now.. for the feature of today's post:
Snickerdoodle Muffins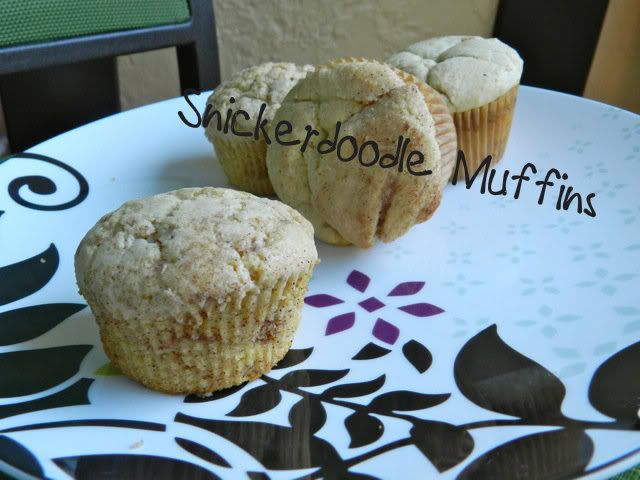 Adapted from: SweetPea's Kitchen
Snickerdoodle cookies have always been one of my favorite.  It is likely because of the unique tartness – yet undeniable sweetness that the flavors of the cookie carry.
While recipe searching for a way to put my new stand mixer to use, I came across these muffins and knew that they would be the baked good that christened my KitchenAid.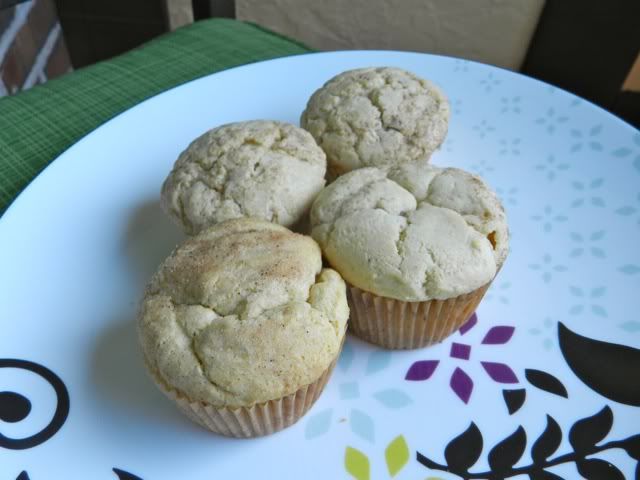 Just because this treat is in muffin form rather than cookie form – does not mean there is not cinnamon-sugar coating in the outside.  The muffin batter is not as watery or mushy as most muffin batters that I have dealt with. Rather, it is light and fluffy – so each muffin can easily be rolled in cinnamon and sugar before being placed in the muffin liner.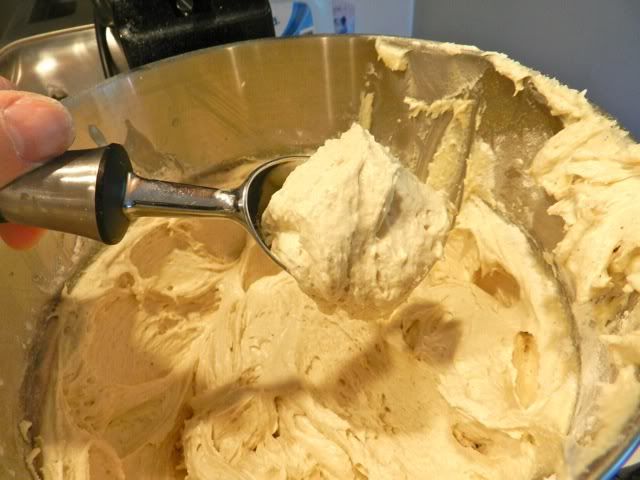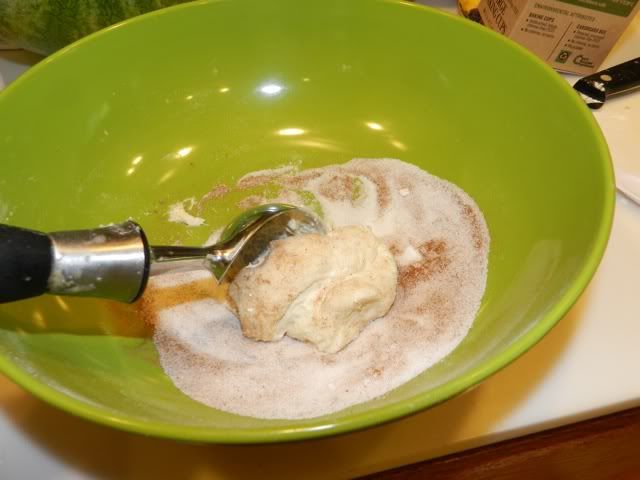 The end result – amazing. So soft – so melt in your mouth. The muffin crumbles to perfection – and brings me right back to snickerdoodle cookie days.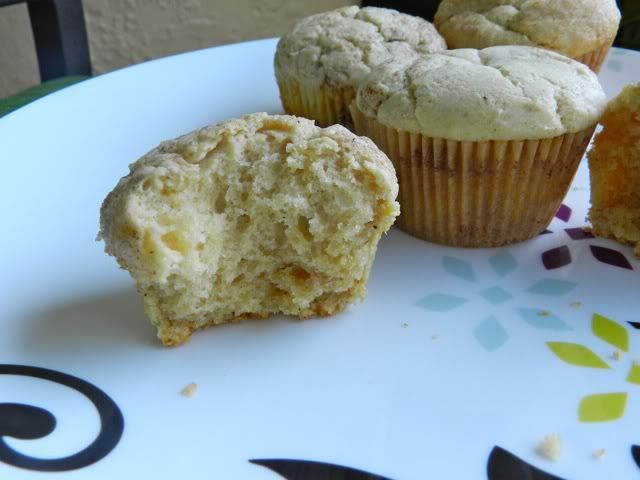 Author:
A classic snickerdoodle cookie – turned muffin!
Ingredients
1 1/4 c AP Flour
1 c Whole Wheat Pastry Flour
3/4 t baking soda
3/4 t baking powder
3/4 t cream of tarter
1/4 t nutmet
2 sticks (16 T) unsalted butter (softened)
1/4 c. sugar
1/4 c. Nunaturals MoreFiber Stevia Blend
2 eggs
1/4 t Vanilla Liquid Stevia
1/4 c. FF Buttermilk
1 c. light sour cream
1/4 c. sugar (for topping)
1 T cinnamon (for topping)
Instructions
Pre-heat oven to 350* and line a muffin pan with paper muffin holders.
Whisk together flours, baking soda, baking powder, cream of tarter and nutmeg in a large bowl. Set aside.
In separate bowl (like a KitchenAid Stand Mixer) cream butter, sugar, and Nunaturals MoreFiber blend until light and fluffy.
Add eggs (one at a time) to butter/sugar mixture, mixing in between.
Add Nunaturals liquid Vanilla Stevia
Slowly add 1/2 of dry ingredients and mix well.
Add sour cream and butter milk and mix well.
Add remaining dry ingredients. The resulting mixture should be light and fluffy.
In separate bowl combine sugar and cinnamon for topping.
Using and ice cream scoop, scoop our muffin mix and drop into topping bowl. Roll the ball around (it may be messy) until the outside is coated.
Place in muffin paper.
Bake for 18-20 minutes, or until tops are slightly browned and toothpick comes out clean.
Notes
If Nunaturals MoreFiber Blend is not available, just use a total of 1/2 c sugar. Vanilla liquid stevia may be omitted (or subbed with vanilla extract).
So unbelievable delicious. I suggest trying these … ASAP. You won't regret it!!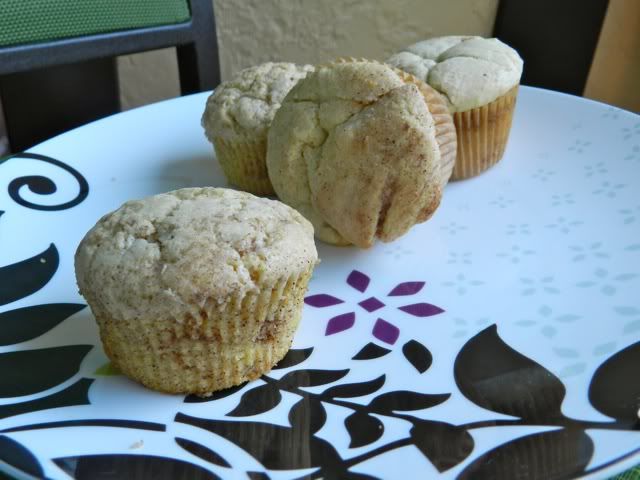 —-
What is your favorite cookie turned muffin combo?