A post title can't get more straight forward than that now, can it?!  My brain is mush today. It has been a long week and I am SO looking forward to 3:45 today so I can jump in the car, drive to my parents' house… and start a fashion show to determine what dress I am going to wear to my bridal shower tomorrow!!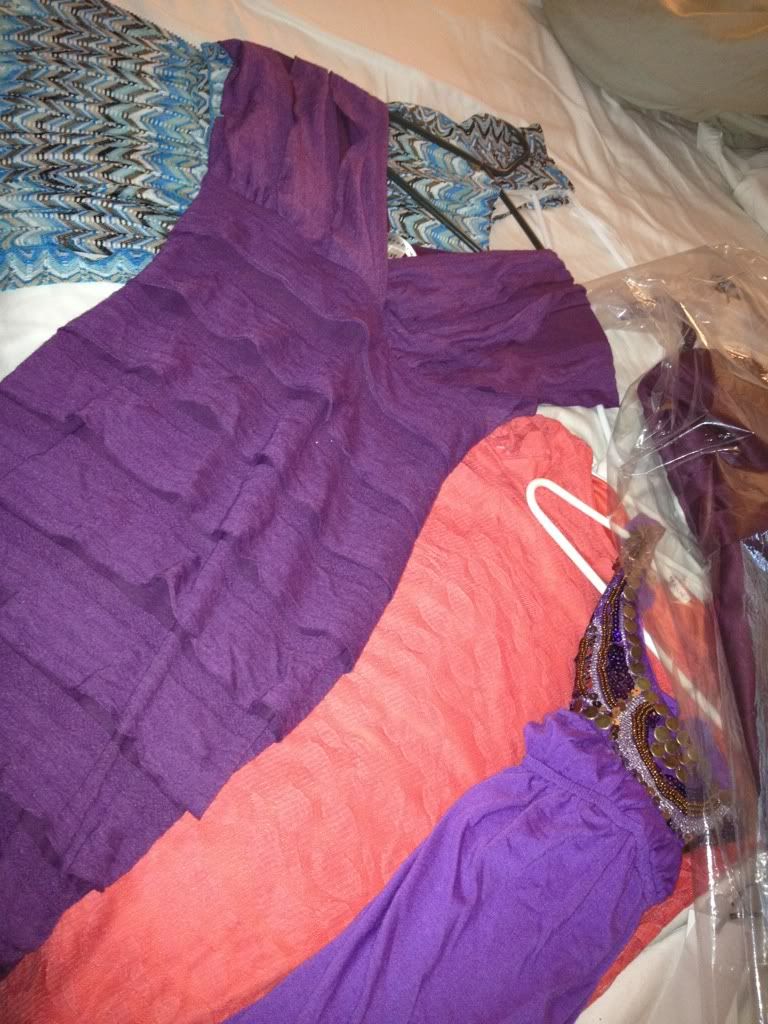 These are only 4 choices. I have more. My bank account with thank me when I make a final decision. (Okay.. not really. I bought all of these at TJMaxx so I am not too deep in the hole. But I will be returning what I don't choose!)
On the Blue/Red streaked hair front, I purchased some Prell at the suggestion of April .. and of my hairdresser. No dice. Still nice and patriotic in the hair region. FAB. Tonight, I am trying VO5 Hot Oil. I was told is strips color. Crossing my fingers.
Before we get to the giveaway winners, I'd like to share some AWESOME photos with you from Tough Mudder!
Ready to GO!
Beginning of the course.. not dirty!. I still managed to seek out the photographers and smile at them. Good job, Caitlin.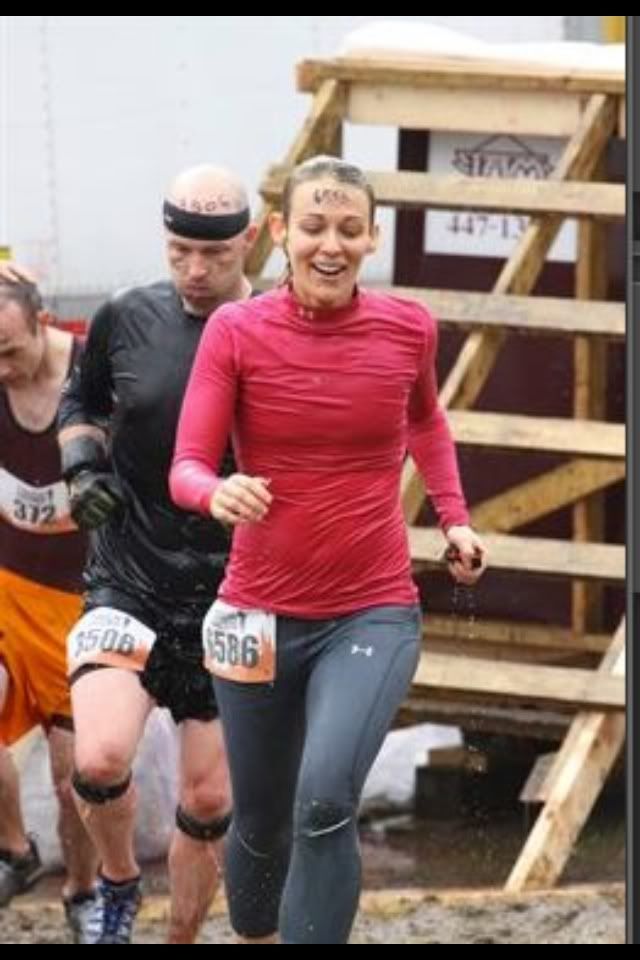 This photo was taken moments after exciting arctic enema. I am smiling because I kicked Justin in the head. NOT because it is fun to jump and completely submerge yourself in ice cold water.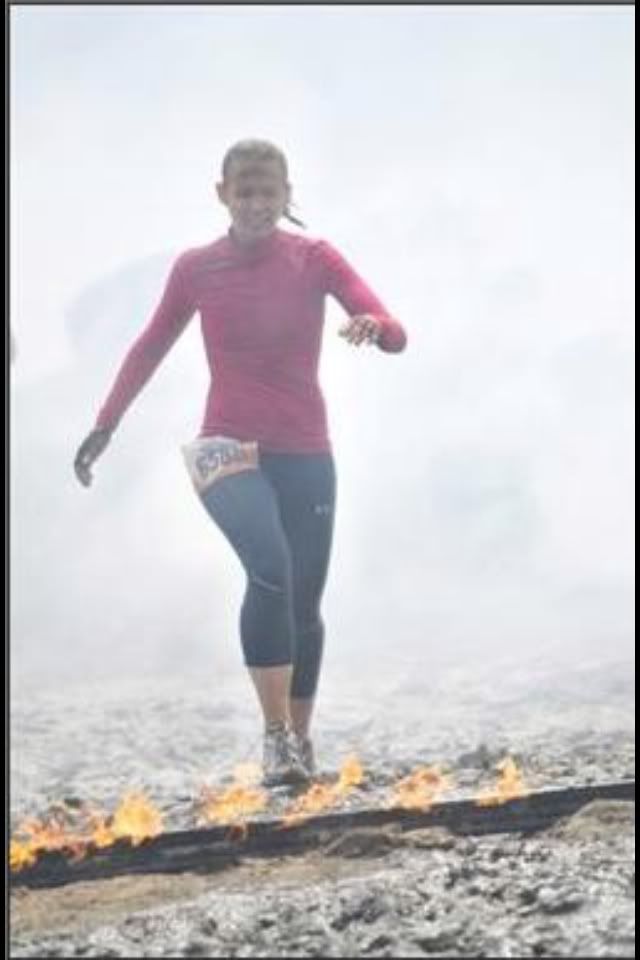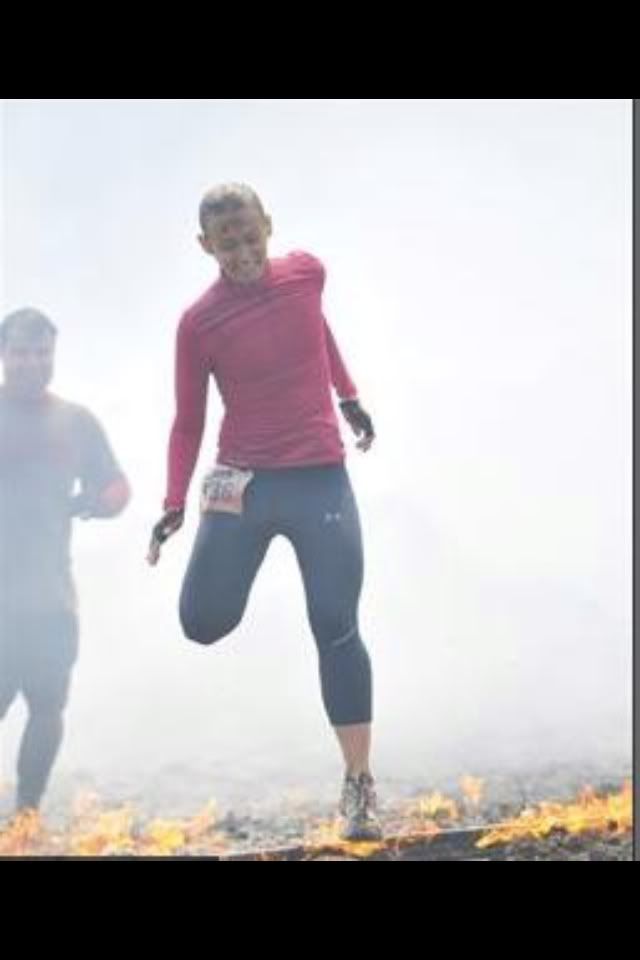 I apparently have a unique way of jumping. Over fire.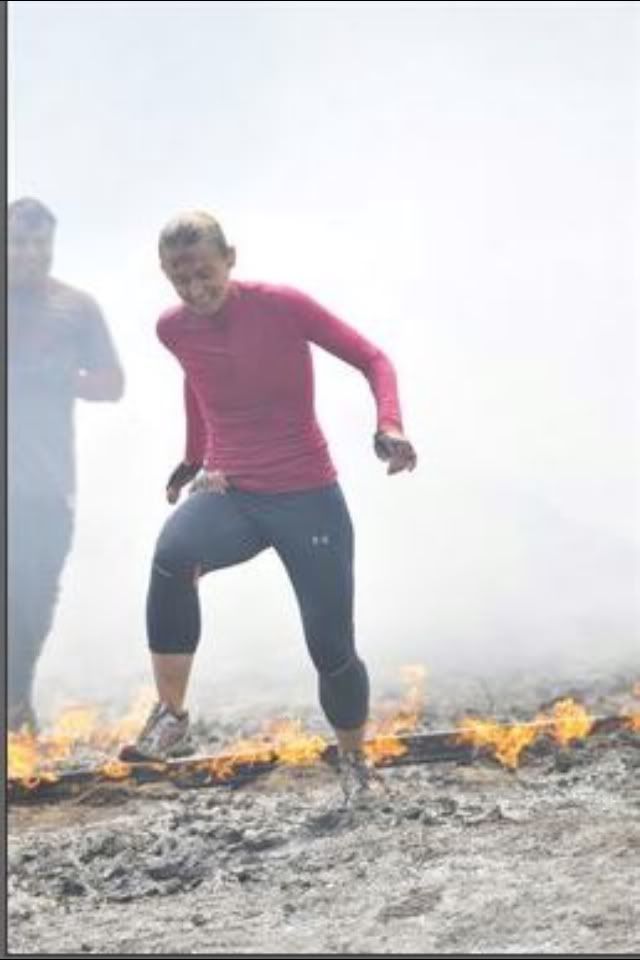 I made it over the small fire and look like I am in some sort of pain. (Or have to go to the bathroom).
And finally: MY FAVORITE PHOTO!!!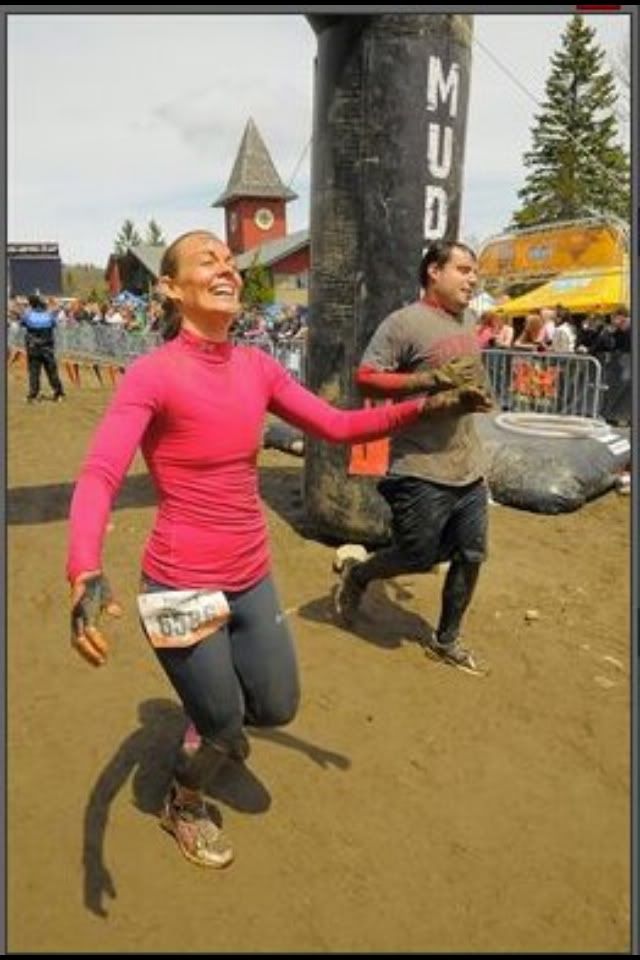 WOOP! Crossing the finish line!
I think the photos are pretty cool! However, when I sent them to my mom, her response: "What are these from?" haha. Tough Mudder, Mom. Tough Mudder.
On to the winners:
JEN: Her hubby, smores, days off, and sunshine make her happy!!
Chelsea of Chelsea Eats Treat: Healthy desserts make her happy!
Annette of Fitness Perks: Happy because of the beautiful weather!!
Nicole at Simple Moments:  Reading her favorite blogs make her happy!
Congratulations girls! Please email me ( BeyondBananas@ymail.com) so I can get Nu Naturals your information and you can ENJOY your goodies!!
——
Do you find photographers at races and wave to them?!
Have anything fun planned this weekend?!