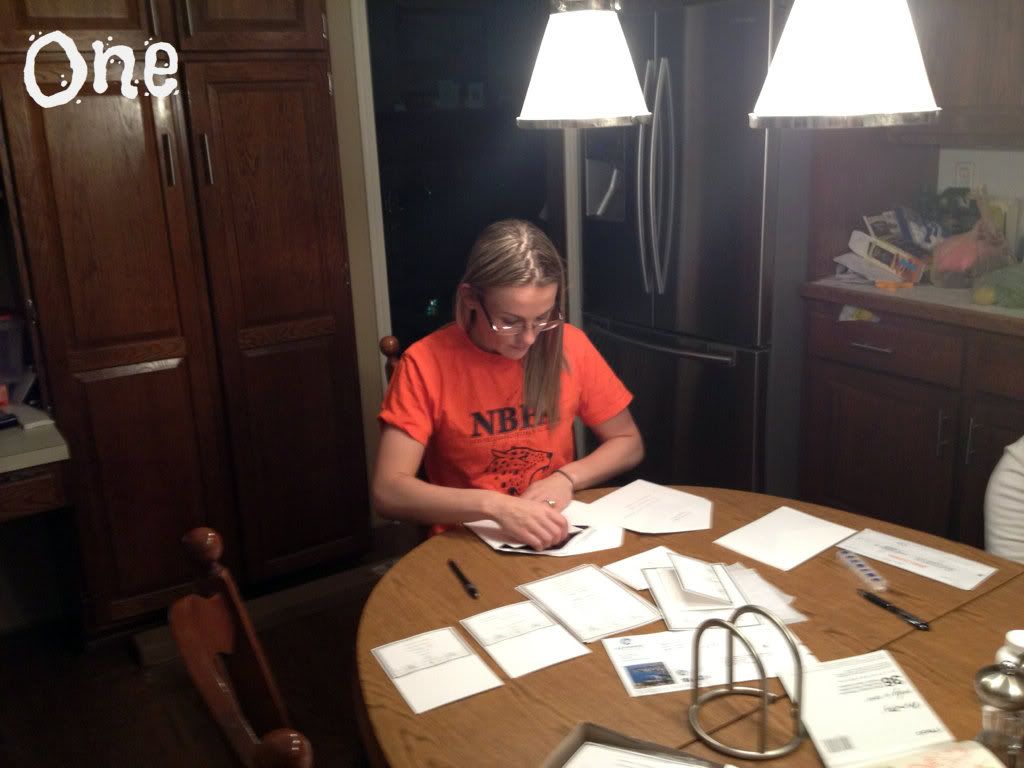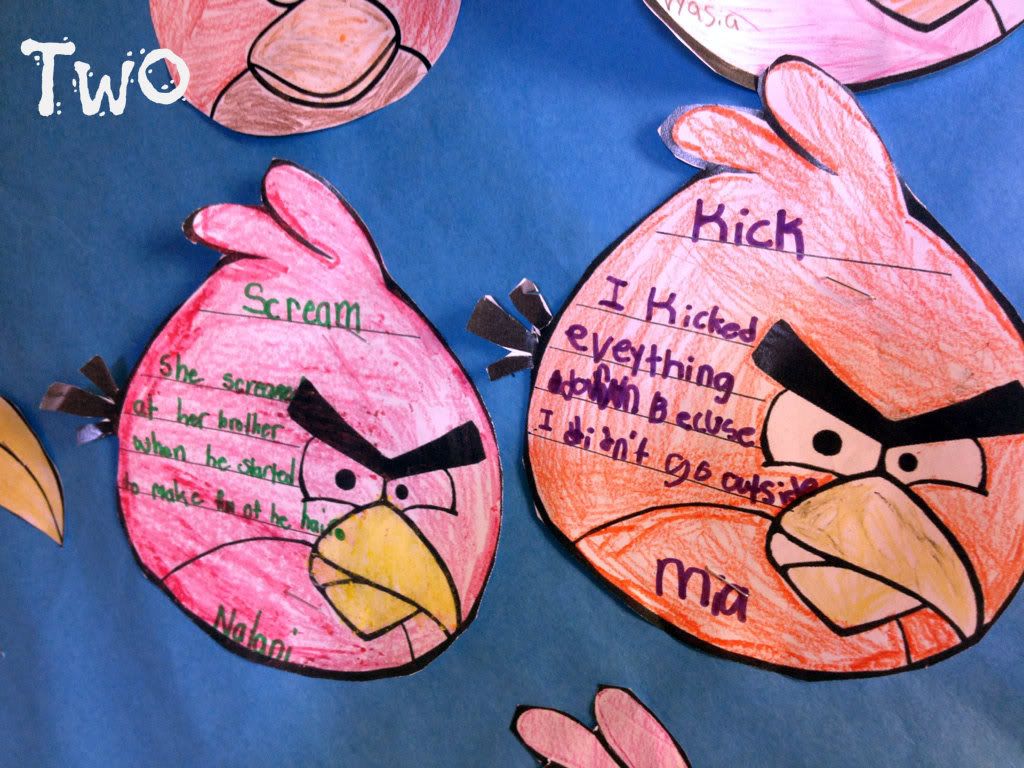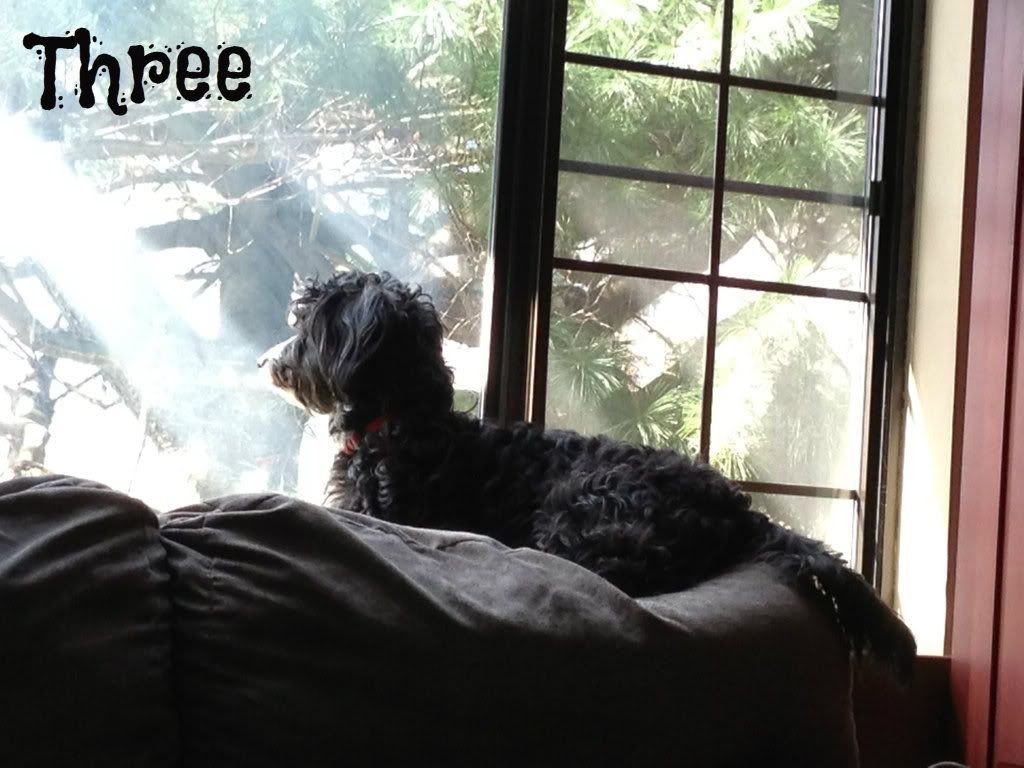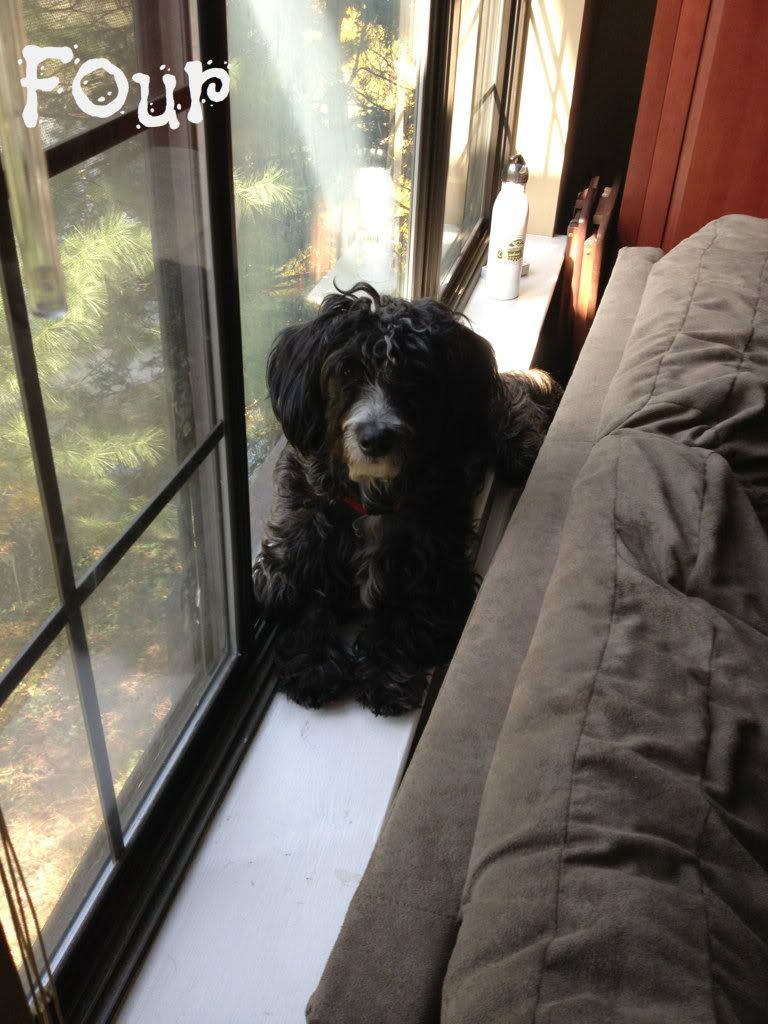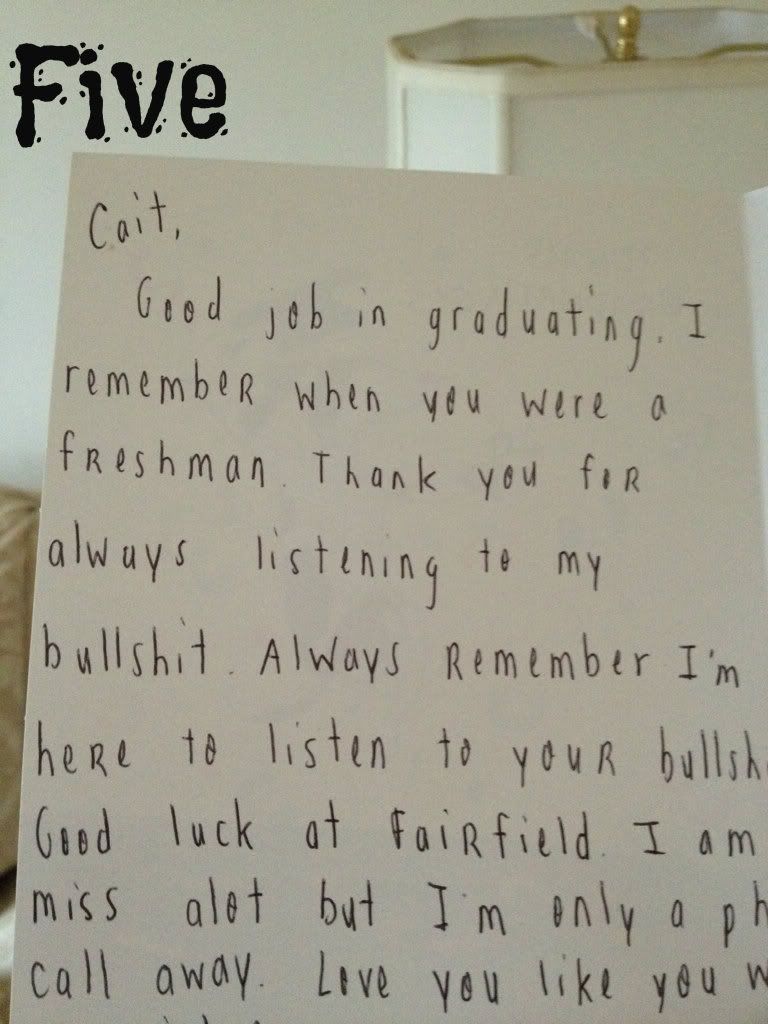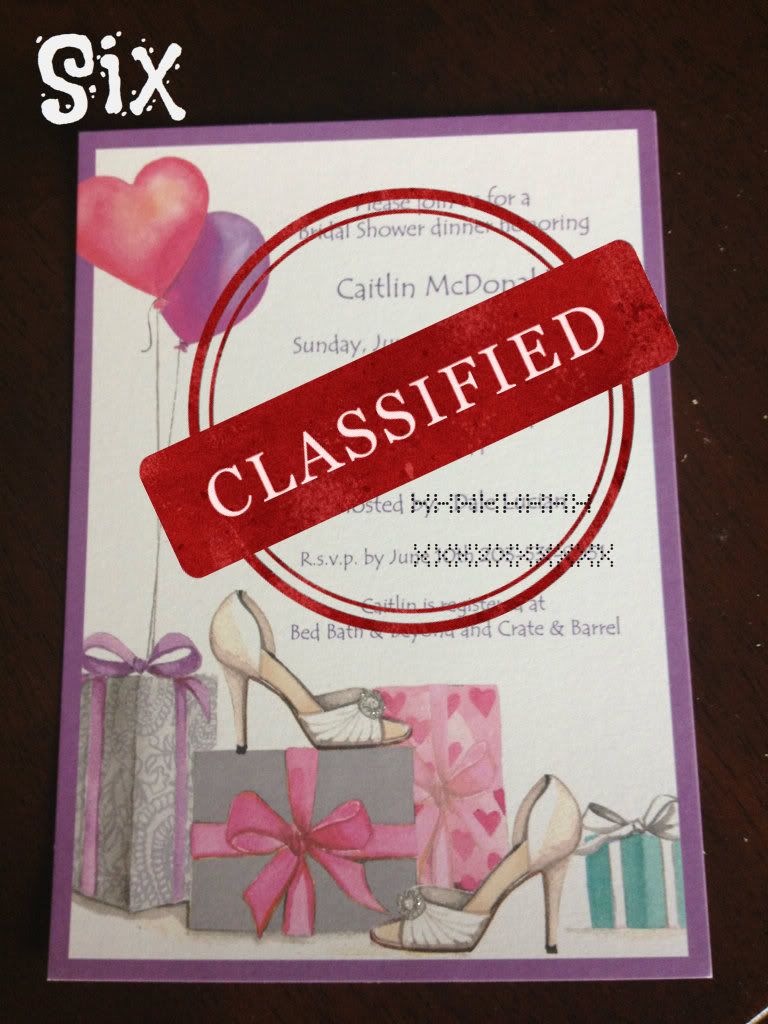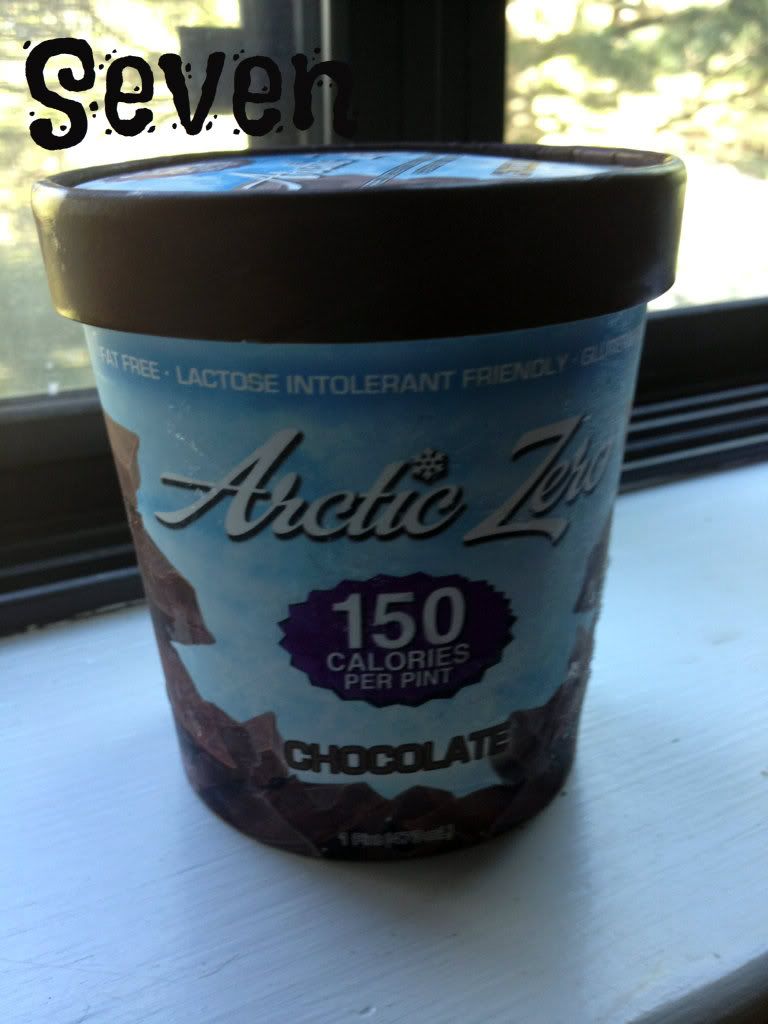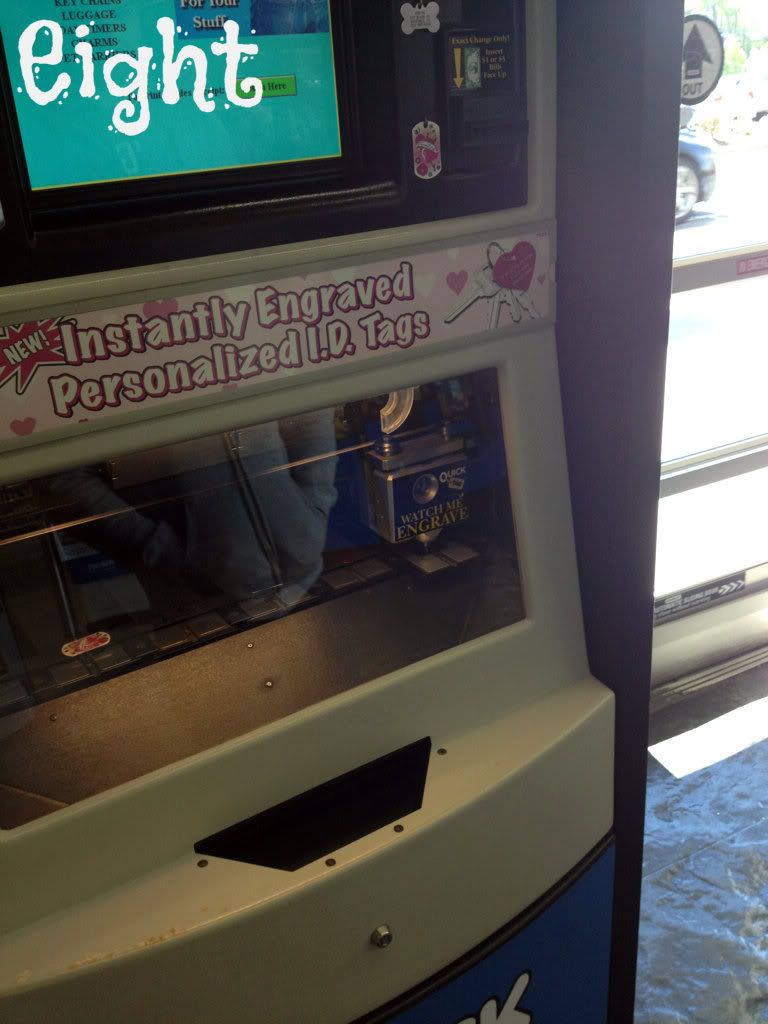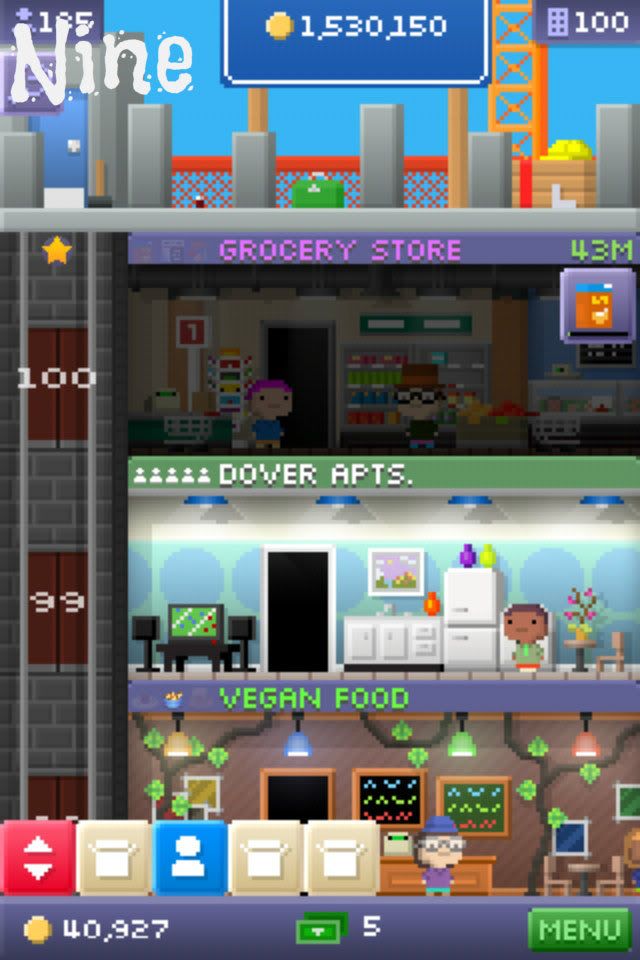 1. Addressing my first wedding invitation back in March!
2. Angry VERBS!  A bulletin board where students used angry verbs in a sentence.. writing them on a printout of an angry bird!  It was an activity that was enjoyed by all!
3. Colby in one of his favorite spots.. looking out the window while perched on the couch!
4. Another favorite position for Colby.. on the windowsill; like he is a cat or something.
5. A card one of my best friends, Steve wrote me after I graduated high school. I snapped a picture to send to him. I thought it was hilarious!!
6. The bridal shower invitation for my second bridal shower that is being thrown by my future mother in law. It is super cute!
7. Arctic Zero: a new favorite of mine!  I saw this on Alexis' blog.. and scouted it out at Whole Foods. So far, I've tried Strawberry, PB Chocolate, Chocolate, and Vanilla Maple. My favorites are the Vanilla Maple and the Strawberry. For those nights when I want to just eat right out of the pint.. and finish the pint. these 150 calorie pints are AWESOME!
8. We had a little dog tag made for Colby at a machine outside of Walmart. $5? OKAY!
9. Proof I sent Justin that I beat him in our quest to 100 floors in the game Tiny Towers on our phones. I am SO glad this competition is over because I was so OVER this game!