Weekends fly by so quickly!  This one went by in the wink of an eye!!
Saturday morning, Justin and I headed to the gym to knock out some long runs.  We are wimps and it was only about 30* out when we woke up, so treadmill it was.  Justin hit a new PR for distance – running 6 miles in about 52 minutes!  I am so proud of him!  We are definitely ready to take on the Tough Mudder on Saturday!  I ran 7 miles in about 57 minutes.. which I was very happy with!
Afterwards, we started to run some errands – our most important stop:
SPORTS AUTHORITY. We dropped way too much money there, but we wanted to get some Under Armor for the Tough Mudder.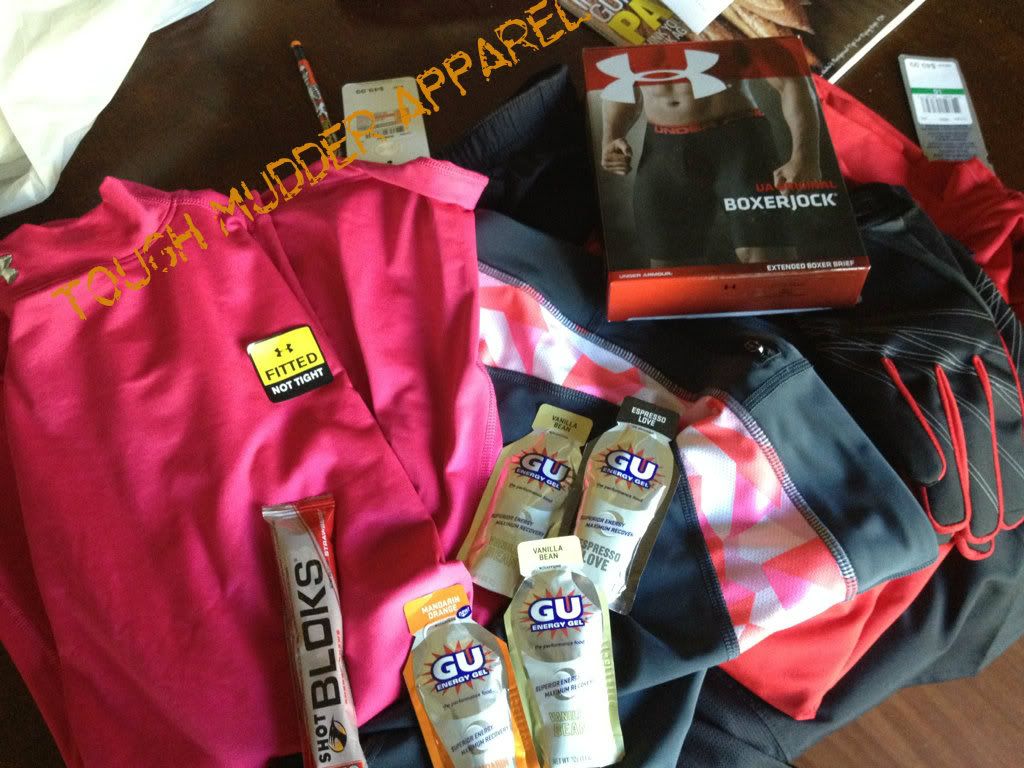 We both go new outfits.. and are hoping that they make it through the mud and will come clean!  We also picked up some fuel – which I can conveniently  store in the zipper pocket on my capris.  Sadly – it doesn't look like we are going to have any stellar weather for the tough mudder. As of right now.. this is what the 10 day forecast looks like up in Vermont:
Eek. Possible rain … and pretty chilly.  Justin and I both purchased long sleeve UA – and I am thinking I may wear it.  Although we requested a start time of 10:30am … we got our confirmed start time.. and will be taking off at the lovely hour of 8:20 am. It is still going to be pretty chilly then. On the plus side, the mud will be rather fresh and not to nasty – and we will be in the second wave of mudders tackling the course. But.. the mud will be awfully heavy on a long sleeve shirt.. so I am definitely unsure of what to do. I will likely stalk some of the pictures from PA this weekend.. which was also completed under chilly conditions.. and then make my final decision.
After a couple of other errands the rest of the day was spent relaxing… watching the Rangers beat the Capitols…
and then enjoying the movie On Time.
I actually really enjoyed the movie. I wasn't sold on it when Justin told me it was what arrived from Netflix..but I am glad I decided to watch it rather then sleep or fool around on my computer.  In the movie, time is basically currency. You use the time you have in your life (26 years) to buy things. You also earn time rather then money. Basically  - if you are rich you live forever…because your time never runs out.
Sunday was filled with the regular tasks..
Grocery Shopping: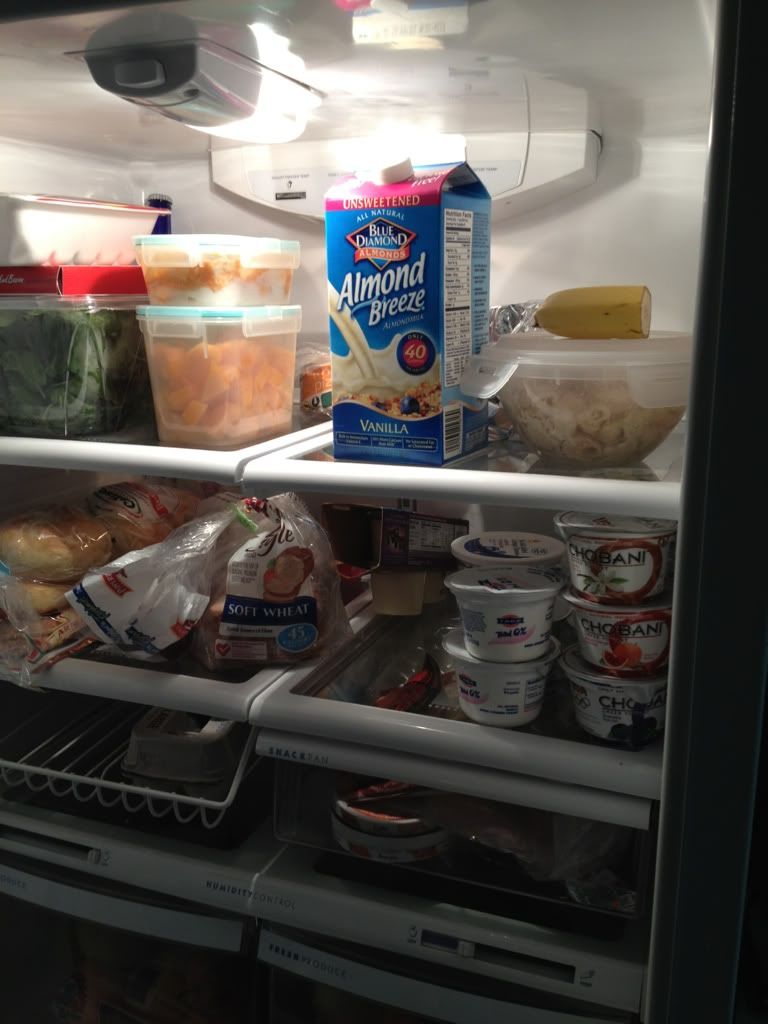 Followed by meal preperation, boot camp.. and relaxing with my favorite furry friend: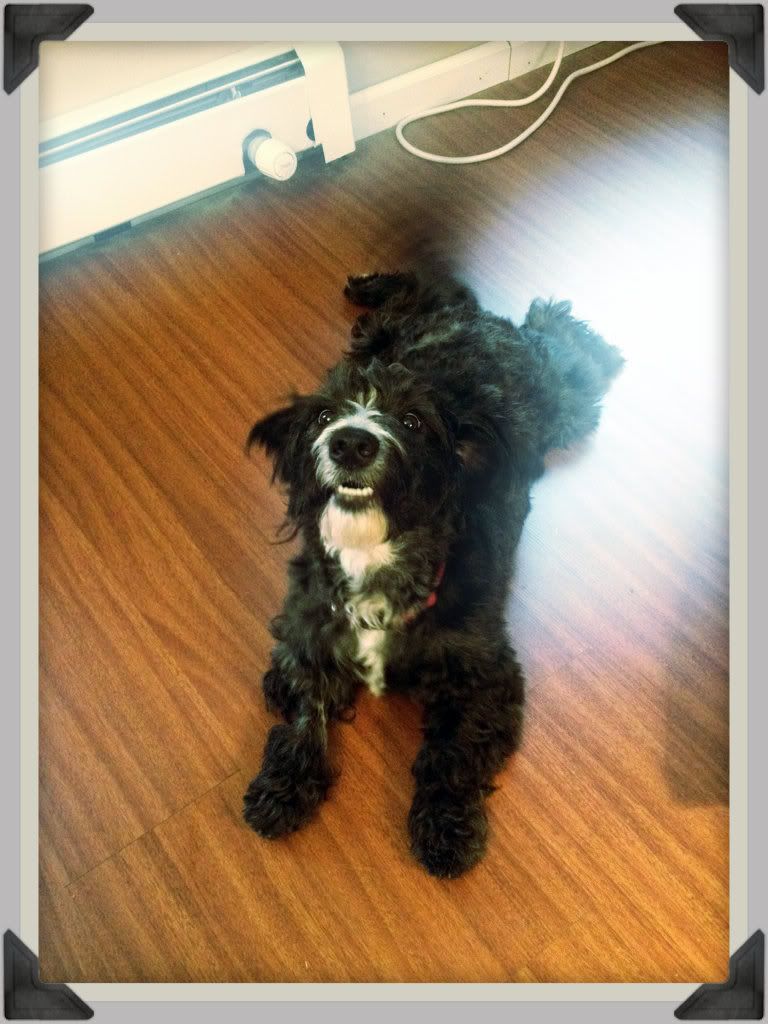 Now.. I am ready to tackle my short work week (took Friday off).. and then I will be onto to bigger and better things at Mount Snow on Saturday!
—-
What was the highlight of your weekend?