And it's Monday. AND I don't care! (Hi, Vacation!)
This weekend, I was social.. just like I have been hoping to be. I need to be out and about.. seeing friends.. and having a good time. I am so happy that I stepped outside of my normal routine and hope to be doing it more regularly now!
Friday night, Justin and I headed up to Hartford to meet up with his best man and girlfriend.  Sadly, we got CRUSHED in traffic, BUT this enabled me to take a nice nap in the car. (If you ever travel in the car with me to a destination over 45 minutes away… I WILL fall asleep, I am not good car company).
We chatted at their lovely apartment in West Hartford and then walked to the town center around 8:00 to eat at a restaurant, Rizzuto's.  I have been to Rizzuto's before – as there is another location in the town next door to where Justin and I live. I know it is a fun place.  The Rizzuto's in West Hartford had different decor, but we definitely a happening place.  We had to wait quite a while for our table, but just hung out at the bar until we could have a seat.
I am a little apprehensive about eating out -because i am still eating a bland, alcohol free diet due to my ulcers. I get a little anxiety about what I will eat – because I don't want to be hunched over at the table after eating my food. I enjoyed watching everyone else get a little buzz, but secretly wish I had a glass of wine as well.
Rizzuto's has great food – and I enjoyed a salad with grilled chicken because I know it agrees with my stomach.  Our service, however, was terrible. Our waiter was angry and was slamming things down on the table. He didn't get our orders correct when a couple of us made some minor adjustments. (no onions on a pizza; salad dressing on the side).  We happened to be seated next to the Governor of Connecticut – and once the Governor left, our waiter had something extremely rude to say about him. I was very offended. We only ordered entrees – the busy dinner hour was over.. and we were at our table for almost 2 hours. Oh, well!
We didn't get home til about 12:30 – which for sure a late night for me! I was still up bright and early at 6:30 on Saturday (I wasn't happy about it), but was able to get a few things done and get to the gym before catching my early afternoon train into the city to meet with a college roommate.
I got a little nervous because I'd be navigating the Subway System once I arrived at Grand Central. No – I've never taken a subway in the city. I ended up just fine and met my friend by City Hall and the Brooklyn Bridge and we made our way to the 9/11 Memorial.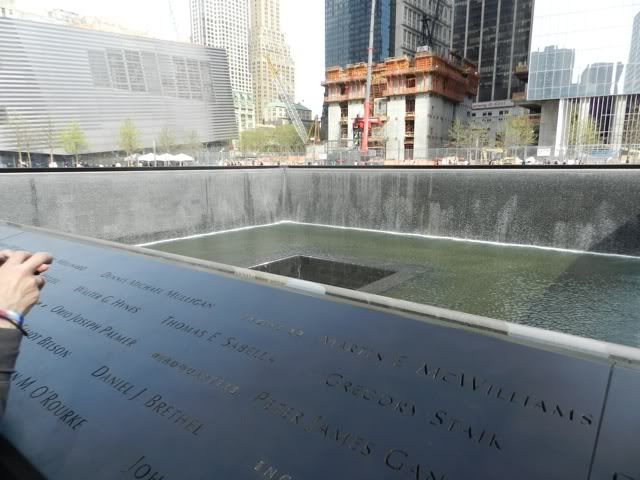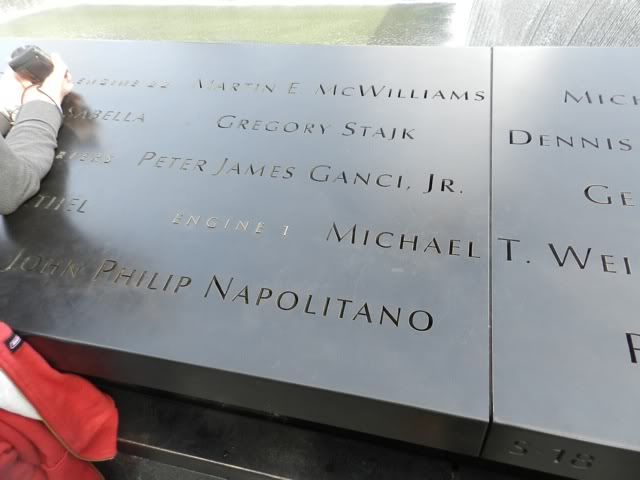 The fountains were very touching. There was one where the North Tower once stood and another where the South Tower stood.  When you look into the fountain, you can not see where it ends – so it appears as if it goes on for eternity.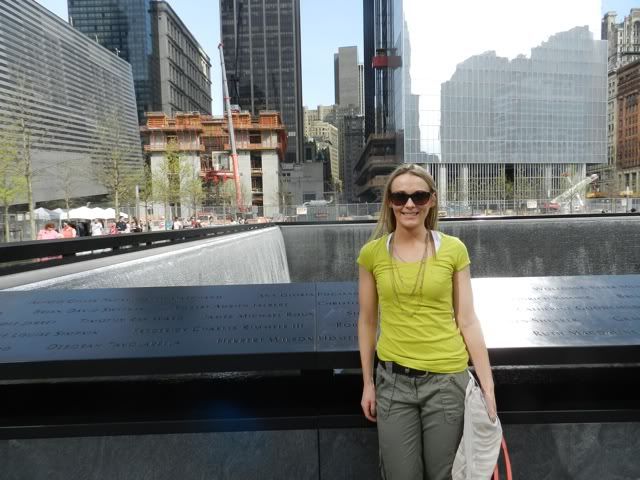 There was also a nice little park with many trees planted.  One tree is a pear tree it is dubbed "The Survivor Tree." It is one three that was actually in the WTC park that managed to survived. It was cut to basically a stump – and replanted somewhere else while it was nursed back to help. It was then completely uprooted during one of the bad storms – but managed to survive once again. It was replanted at the new memorial and will continue to represent survivors – and the facts that the USA is a strong county and survive whatever anyone can throw at us.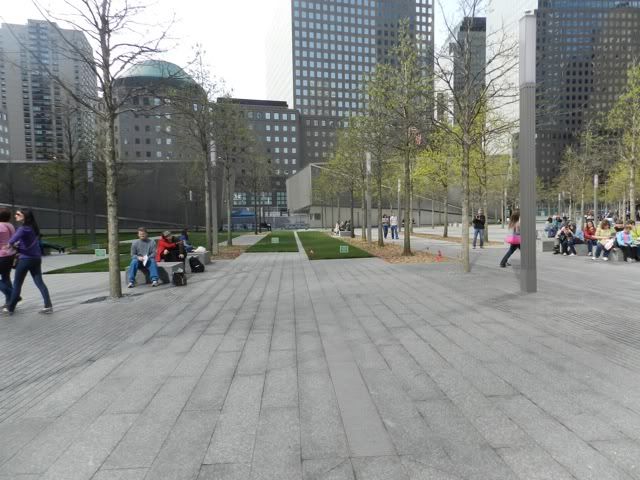 We walked up the Westside Highway – chatted – and just had fun sharing stories.  I loved seeing all of the runners and thought of how beautiful a run it would be! After eating at a nice little cafe with outdoor seating, I took a cab back to Grand Central.
I am glad i got my butt into gear this weekend – and have many other things planned this week. Today, my MOH is coming down to hang – and do some wedding related things!!
——
What was the best thing you did this weekend?