Happy Thursday! Weeks seem to go by pretty quickly .. when you miss a day of work!
I spent Monday recovering on the couch with my best dog-friend.  My fever broke around midday.. which was splendid.  I was feeling pretty normal by dinnertime and actually ate a good dinner… and also kept it within the confinements of my body!
Tuesday rolled around and I was ready to go back to work. I legit felt 100% normal.. which is strange.  I have heard that the rebound rate from this bug was pretty quick.. but I was NOT expecting it to be THIS quick!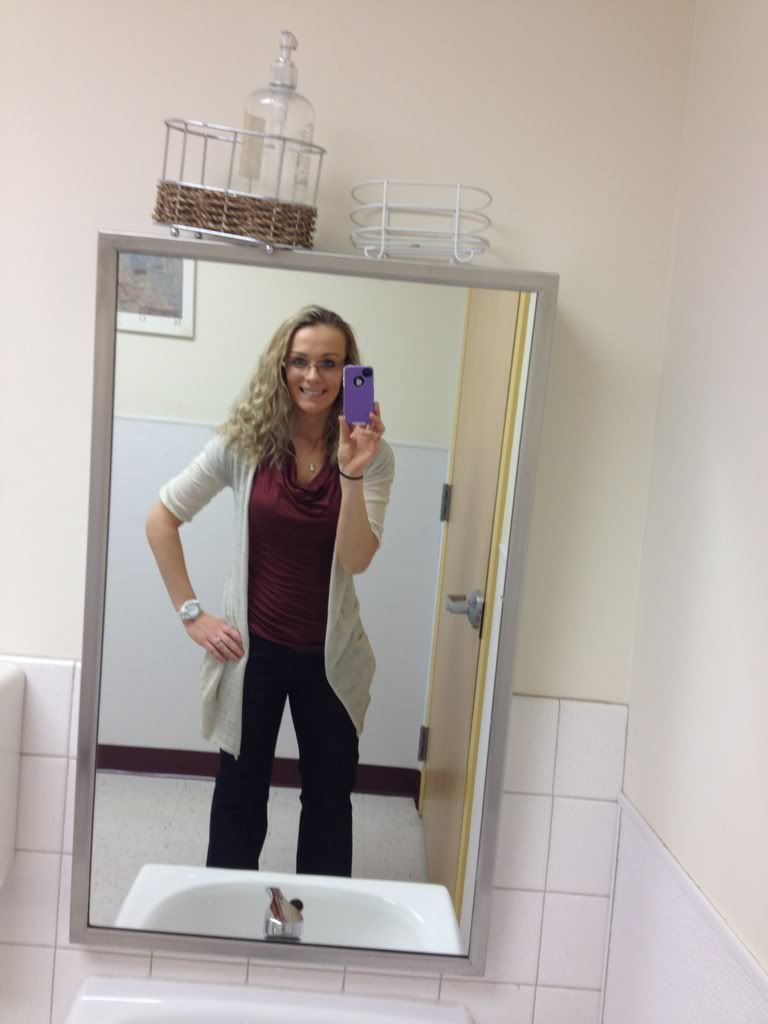 See.. NOT sick!
The bad news was.. Tuesday morning Justin woke up with a slight temperature.  He made a deal (with himself).. that he would go to work if his fever stayed under 100.0*.  It clocked in at 99.8…so off to work he went.
He was home in bed by 3:15… and he declined from there.  He stayed home yesterday and is starting to feel a little bit better!  Hopefully he is back to normal ASAP.
Since I've managed to catch every possible form of every type of illness that is going around (UM.. remember in January when I said I hadn't been sick in YEARs.. NEVER DO THAT. It will come back to bite ya in the ass!)… I am crossing my fingers that I don't catch what Justin has.  He somehow caught a bug that is different then what I had over the weekend.  It is likely he caught it from a co-worker. Regardless of where it came from.. I'd like to keep it away from ME!
KIDDING! I've been taking care of my sick fiance that I love oh so much!
Now that I am feeling good, I've been focusing on my fitness and really trying to get back into peak shape.  Summer is just around the corner.. and with summer.. comes my wedding! (It is getting SO close).
I am going back to the workouts that helped me to get into the best shape of my life.. CIRCUITS!
This is a doozy of a circuit that I did earlier in the week once I was feeling just fine.
I started out running an 8 minute mile. Did the circuit 3 times through.. and finished with another 8 minute mile.
My legs were feeling pretty funky the next day.. and I loved it!  There is nothing like pain to show all of your hard work paying off!
&
In case you are unsure of any of the above mentioned exercises – you can find out more about them through the following links!
Plie Sqaut - I used a heavier dumbbells when doing this exercise. But choose what works for YOU!
Penguin Walks: A plie squat where you waddle forward one foot at a time (4 counts) and then backward one foot at a time (4counts); use heavier dumbells
Bosu Ball Hops - I also hold light weights in my hand and punch with my outside hand across my body every time I land
Bosu Ball Lunge Can be done with out without dumbbells
T Push Up Challenge yourself and lift a weight in the hand that you raise!
Bosu Ball Stand Up Sit Down – Quick Pace than this video! Do as many reps as possible!
I was seriously drenched in sweat after this workout. Those are the types of workouts that feel best!!
Hope are are all staying nice and healthy..and are having a wonderful week!!
—-
Tell me the last workout that got your super sweaty!