Good Morning!  Happy Tuesday! I am a couple of days in to vacation and have spent a lot of time relaxing!  I most definitely kicked vacation off right with my outdoor eight-miler on Saturday!
Now.. it is time to get some things done! I am heading to my parents' house later today to get some great workouts in where I used to train, get my nasty, dry, hair with super long roots taken care of.. and most importantly.. ORDER OUR WEDDING INVITATIONS! Wahoo!
I wanted to share with you all my new favorite fitness app! Yes. this means I do have a phone in my possession.  No. It is not the phone that was stolen right before Valentine's Day.  Sadly, that was never returned.  So, the first thing I did when I shoveled out a lovely amount of money on a new iPhone (hey, I've got Siri now).. is download THIS app: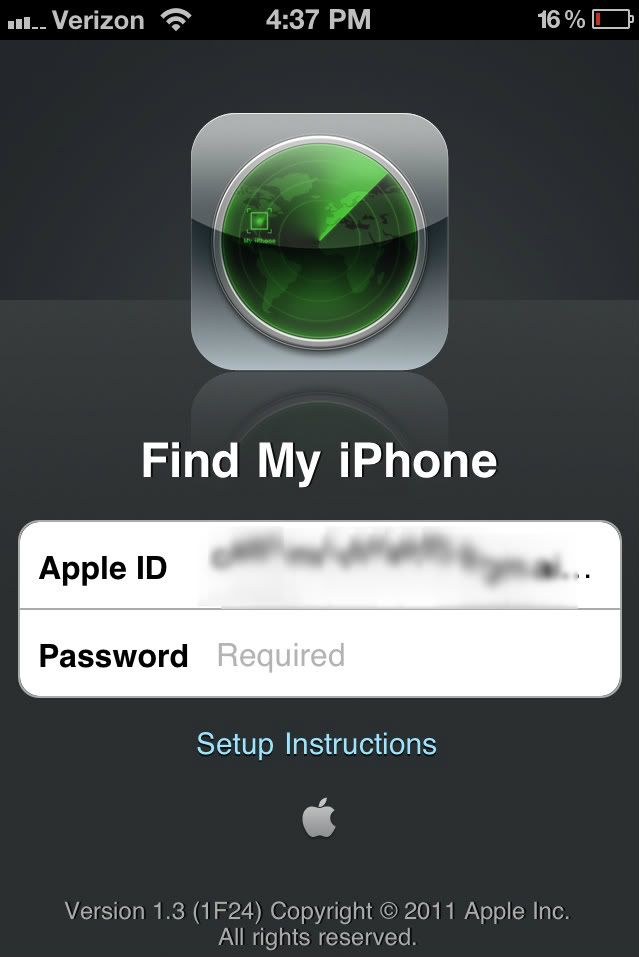 If I had ONLY had this app when my phone was stolen, it is likely I could have remotely played the loud nose.. and my phone would have been returned to me immediately. I do lock my phone, so it could NOT have been deleted.  I also could have used the GPS to locate the phone and it would have then been given back to me.   LESSON LEARNED!
Now.. onto the Fitness App
I have been using the GAIN FITNESS App for about 3 weeks now. I started using it on my old phone.. and immediately reinstalled in on my new phone.
Gain Fitness is an app that helps to create strength training workouts.
You can store all of the workouts you have completed or want to complete on the main page. But it is creating and then DOING the workout that is the most fun!
Create a new workout by giving some basic information and then determining how long you want you workout to be. If I am doing cardio, I will usually choose a 30 minute workout. If it is a strength only day, I will choose a 60 minute workout.
You choose your location and your goal. I haven't tried any of the at home workouts yet, but my goal right now is to build muscle!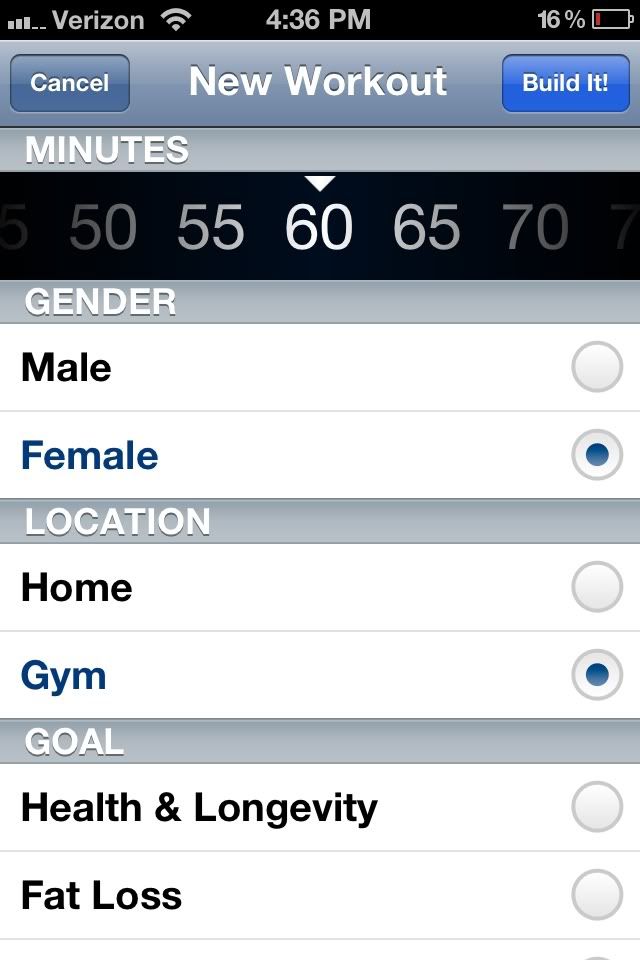 Choose your target area: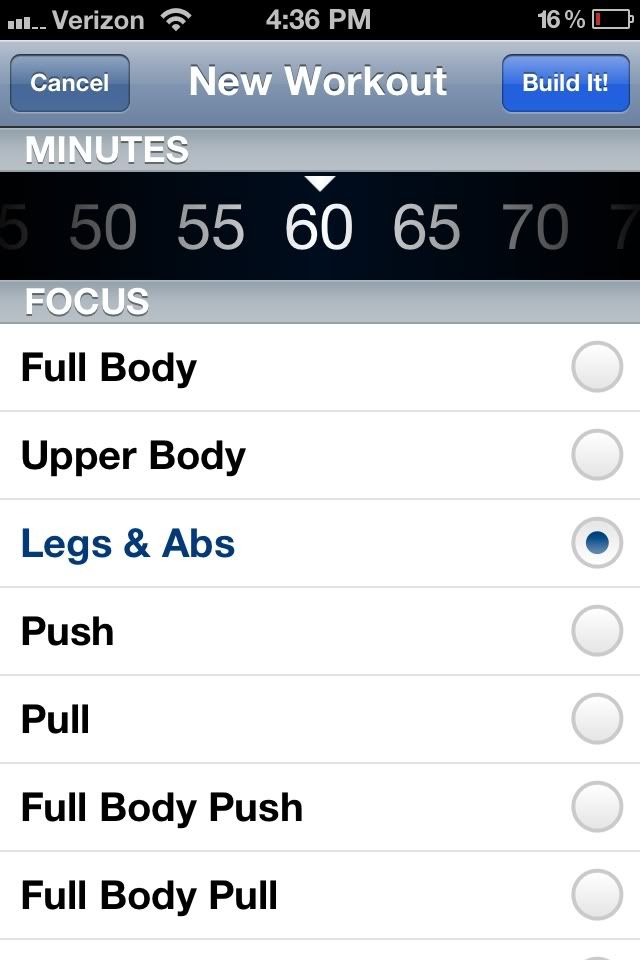 Your experience level and the intensity you would like your workout to be.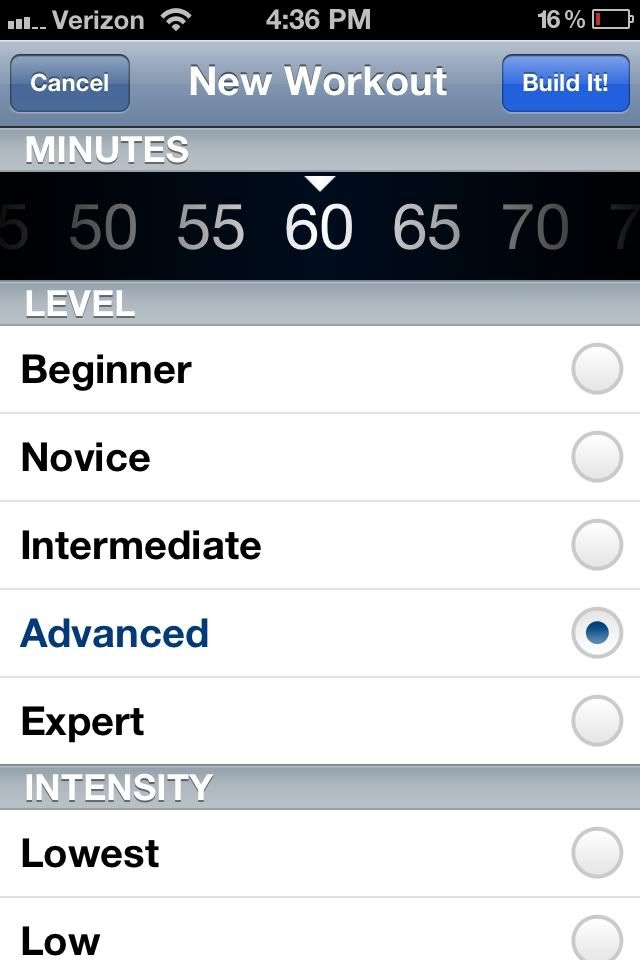 And then BAM! You've got yourself a sweet little workout.. including a warm-up and cool down!  When you begin your workout, you can keep track of your reps and your weights!
When you being your set, the clock also starts! After completing the set, you check off done.. and a rest countdown clock begins! I know I always have trouble staring at the second hand on the clock that is at times all the way across the gym. So, I like this feature a lot!!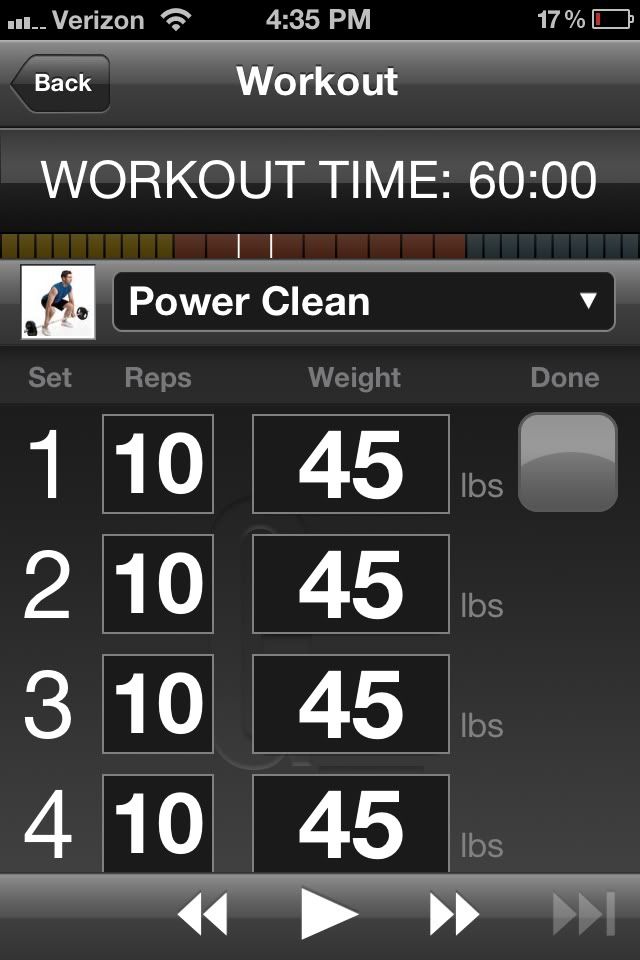 Additionally, you can also click on the exericse and you can see a short video of how the move is performed. I find that I have done all of these moves at some point or another in my fitness career – and therefore am familiar with the techniques. If you are unsure how to do a move, I wouldn't guess. That is how you get injured!  There is a drop down menu that offers substitute exercises.  Find something you feel comfortable doing.. or talk to a trainer at your gym for help with proper execution.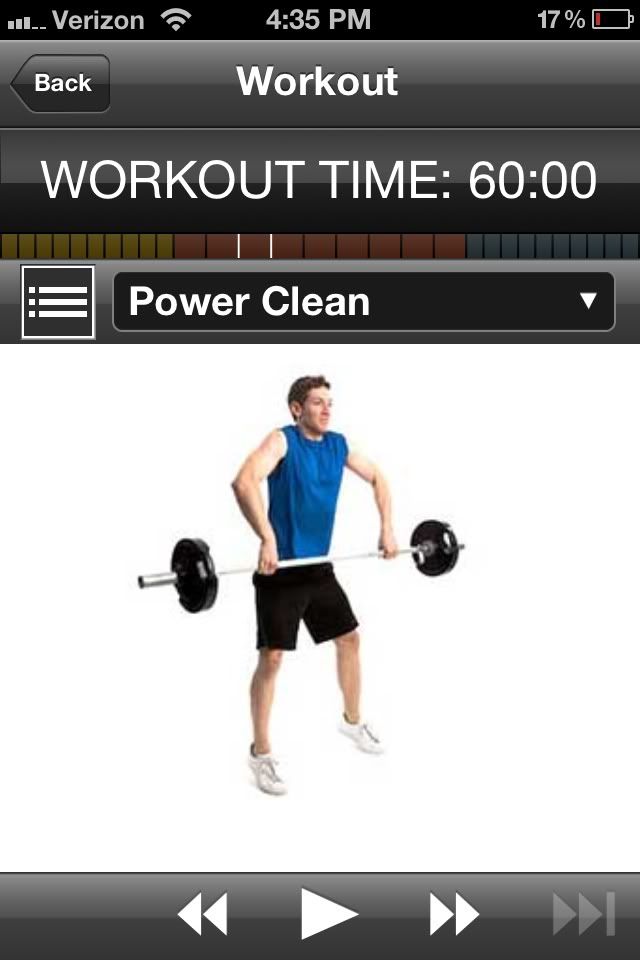 When your workout is complete, it is logged.  The one downside to the app is that you cannot go back and look at the specific details of the workouts that you have completed. There is some sort of graph that never really  matches up to me.. so I don't pay attention to it.
If you are looking to throw in some different moves to your weight lifting routine, I highly suggest downloading this app. I LOVE it!
—-
What are your go-to fitness appz\s?