Hi Naners! How is/was your weekend?  Do you have today off? If so (or ever if you don't).. be sure to take the time to truly recognize all that this holiday stands for!
Mine has been pretty low-key!  I ran lots of errands on Saturday and just relaxed (watching the Giants win BIG against the Packers.. wahoo!).  Justin and I brought Colby to the groomer Saturday so he could get his hair cut! True, his curls are adorable.. but his hair was getting long! He looks so handsome right now!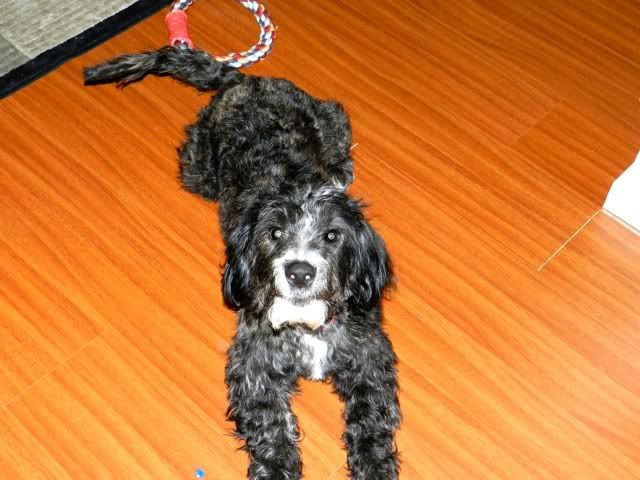 And I am sure those curls will be back in no time!  While at the groomers, Colby also had an evaluation because Justin and I decided that this lil boy needs some puppy interaction. We are going to be sending Colby to a doggie day camp one day a week.  He needs to run around and be with some friends.. so that is what we are going to do! We plan on his first day being Wednesday and all three of us are excited!
Let's get to the workouts this week:
Cardio: 5 days
Strength: 3 days
Rest: 1 day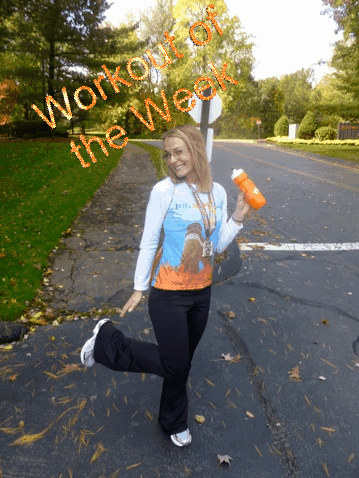 I did two semi long runs this week.. at 6 and 7 miles. I have been consistenly running a long 6 mile run each week just to keep up  my endurance.  I do have that Tough Mudder that Justin and I impulsively signed up for coming up this May!
Saturday, I set out to do 4 miles.. and then was going to hit up some other cardio machine.. but I was just feeling great.. and kept right on going. By the time I got to 6 miles (at 51:10).. I KNEW I could get 7 in before the treadmill autmatically went to "Cool Down" mode at 60 minutes. And then I did the damn thing.  It was my longest run since my half marathon on October 15! WeEeEeE!
Since it is winter, I've been having a tough time getting in runs any longer than 6 miles .. just because it has been extremely cold out and I have no desire to run in frigid temperatures. I am not training for any sort of distance race.. so I have no qualms with keepin' it indoors!
However.. running on the treadmill can be a drag. I've already discussed some tips for completing long runs on the treadmill. But lately, I've been feelin' a new long run mix.  I tend to run at a certain speed for three songs (usually 6.8); increase to 7.0 for 3 songs, then 7.2 for three songs… and then 7.4 for 3 songs.  Basically, I end up focusing on 9-10 minute spurts of running.  This brings me to somewhere around 40 minutes.  Towards the end of the run, I am more bored then every.. so I do shorter intervals. (Sometimes .10 mi @ 6.5 and then .15 mi @ 8.0).  Of course, I still follow my other tips!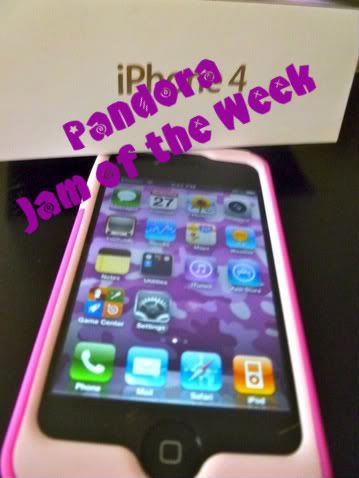 THIS is my power song. The song that will make me push when I'd rather curl up in a ball and cry.  For some reason unbeknownst to me.. Linkin Park has a way to motivating me and pumping me up.. helping me to reach higher levels of fitness..
When I hear "Bleed it Out", I tend to to increase the intensity regardless of the point of the workout I am at. If I am at a recovery speed.. I go back to an interval speed. If I am at an interval speed, I increase it even more.  Since the song is only about 2:30 .. I know I can sustain the high level of intensity for the duration of the song!!
—-
How were your workouts this week?
Do you have a power song? If so, please share!