Happy Wednesday Dolls
.  Hope there are smiles on your faces this morning! If not.. SMILE RIGHT NOW!!!  Even if something is brining you down.. theres got to be SOMETHING you can smile about!
If you can't think of ANYTHING to smile about… (seriously… you know there has got to be one thing) .. at least smile for What I Ate Wednesday.  If it weren't for the ever so lovely Jenn @ Peas and Crayons.. then we wouldn't have this lovely part of our week.  And that would be something to be sad about!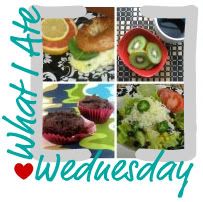 So..onto the eats…
My breakfast was nice and puffy. Yes. That is right. I have finally caved and bought some PUFFINS!!  In my mix is Puffins, Kashi Puffs, almond milk, and a scoop of cottage cheese.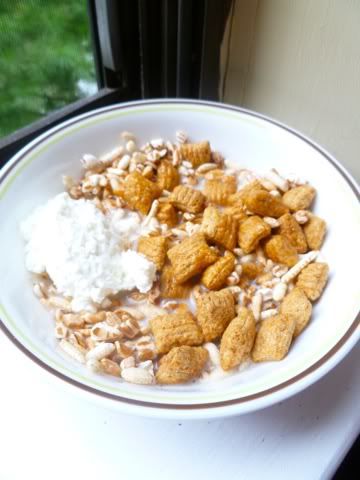 Lots of puffin' goin' on on that bowl.  Cereal can be annoying because it can be expensive… and I also need to eat like 75 servings at a time.  But I found this box for $2.99.  It wasn't even on sale. I am okay with that price.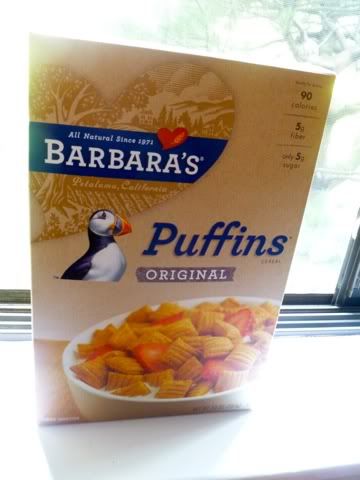 Barbara, thank you for your creation. I will surely be buying some more of your flavors!
Typical but DELICIOUS sandwich for lunch.. ezekiel sesame with turkey, sliced apple, and mustard.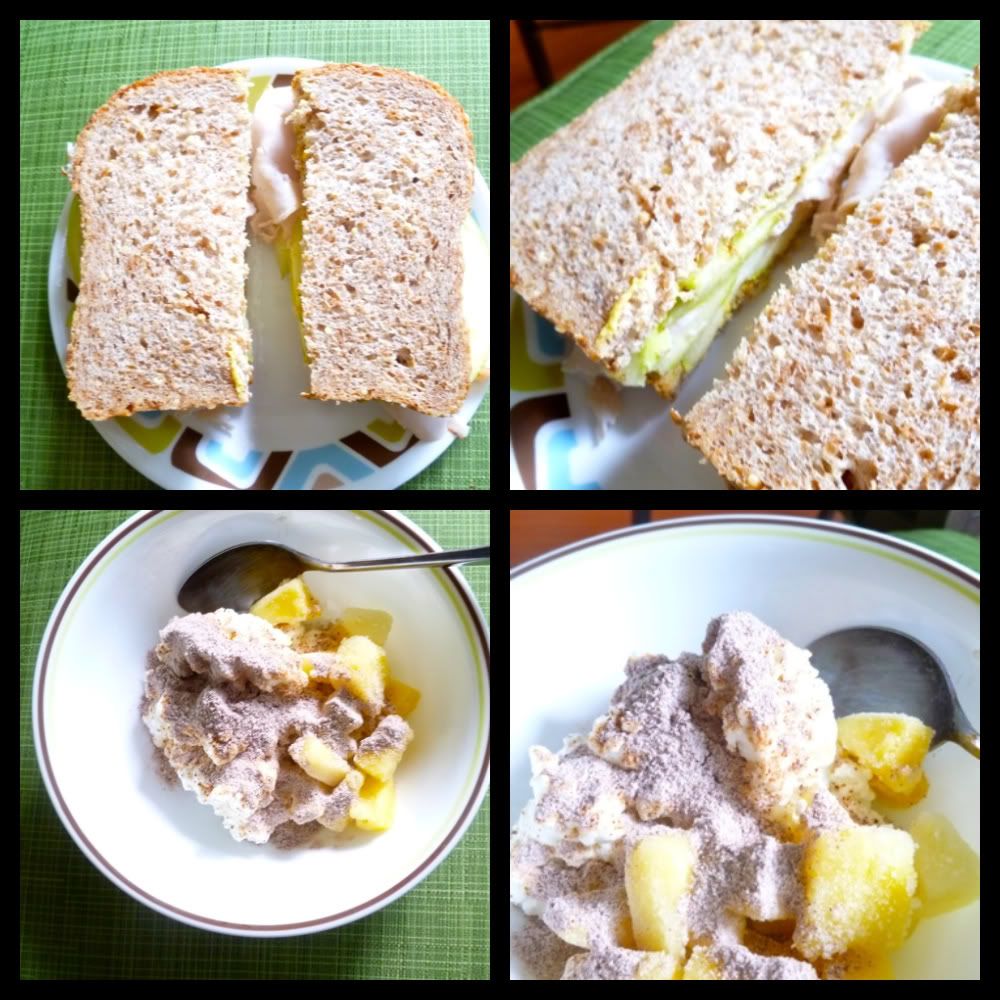 Accompanied by cottage cheese, pineapple, and Fit Frappe Espresso Protein Powder.
Dinner was so broccoli pizza. Love, LOVE, love making my own pizza..and having complete control over what goes on it!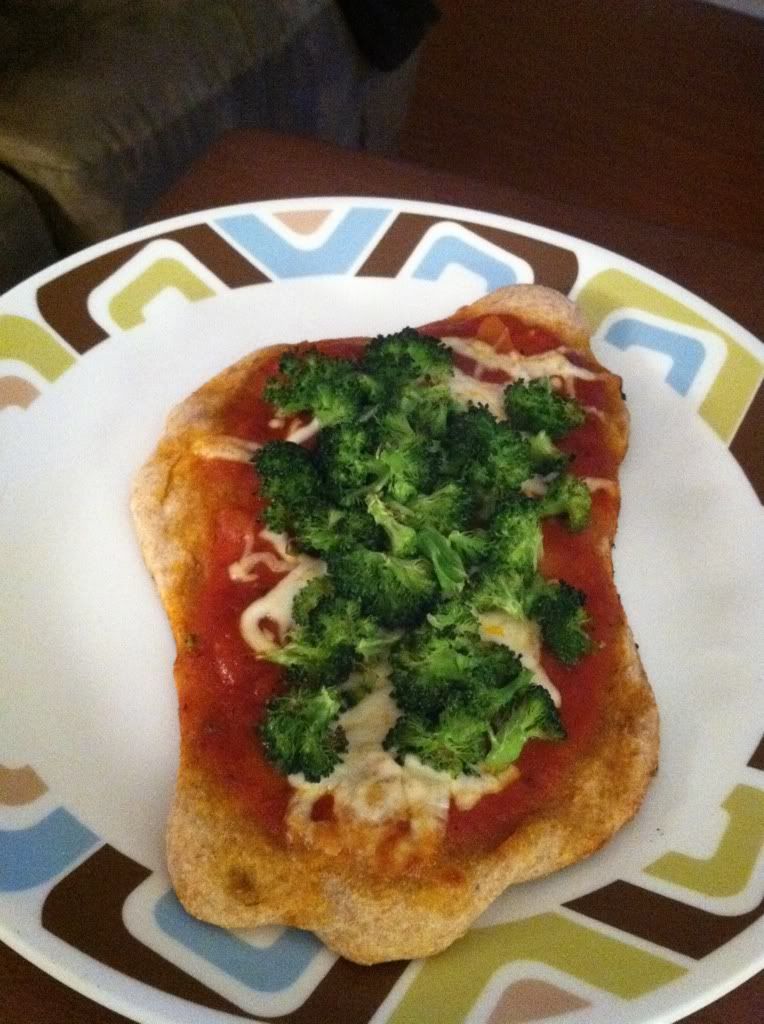 iPhone picture + less day light = crappy photo…
Snacks I've been digging: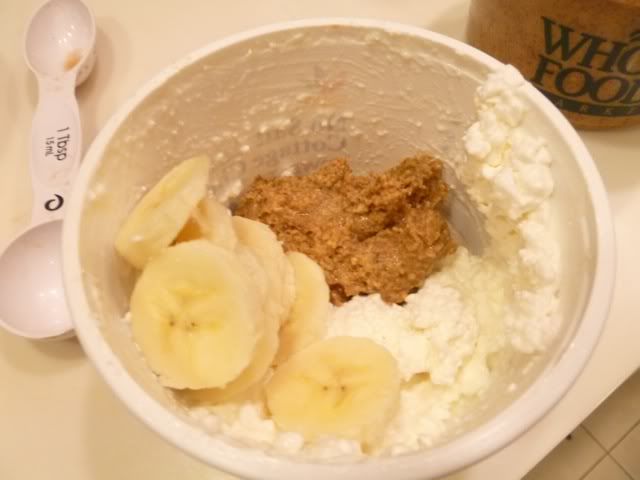 Cottage Cheese, Almond Butter, and Sliced Bananas. (please note the container… yeah I'm lazy..)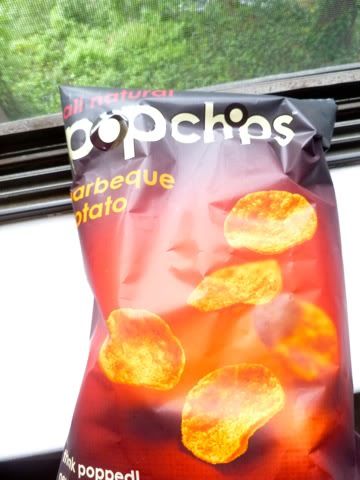 PopChips.. BBQ! I am not usually a chip person but these were on sale so gave them a shot. They are incredibly delicious!!
Totally love trying new foods..something I don't do too much, but I have been embracing it lately!
—-
Popchips… Puffins? Like em.. ever had em?
Best thing you've eaten all week?