Back to work today! (At least there are only 4 days until the next weekend.. right?! The glass is ALWAYS half full!)
Hope everyone had an AMAZING Labor Day Weekend.. that was free of WORK, stress.. and anything else negative!!
My weekend.. was pretty good!  If you were busy and want to stalk my life from the weekend.. I ran 10 miles on Saturday setting a new PDR… and got to give some Mighty Leaf Iced Tea a try while relaxing!
But that is old.. and kind of boring news. The big news.. well.. it is here.. now.. today…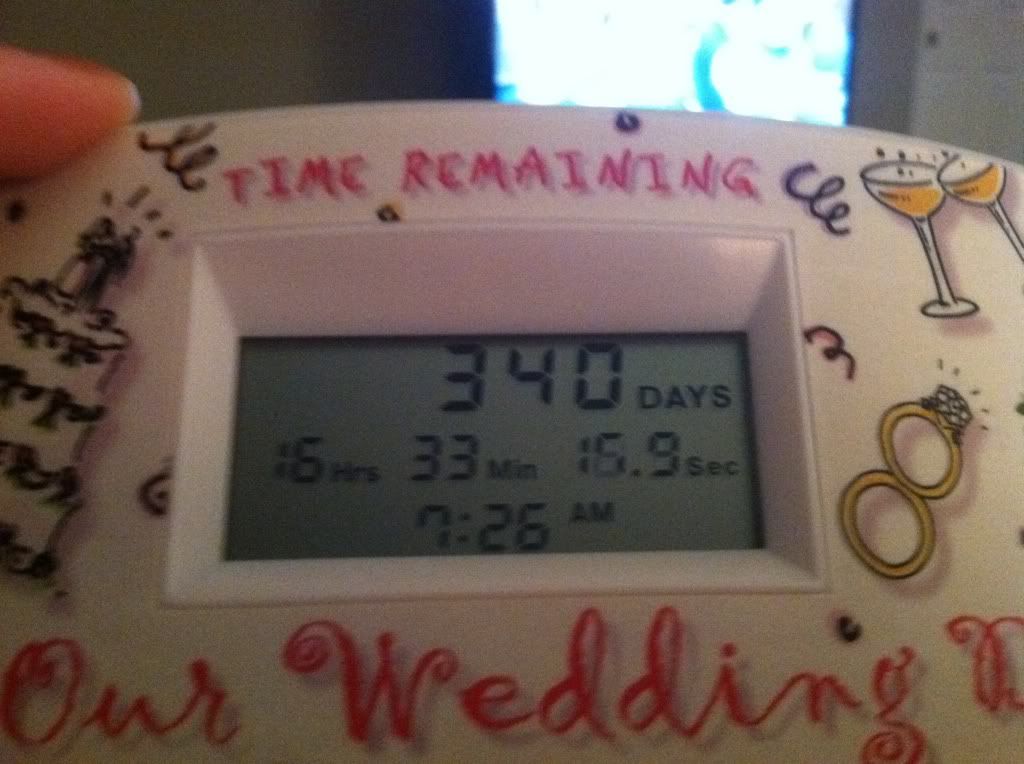 What is that you see?!  Well… it is my wedding countdown clock… and it is SET (this is from Sunday.. so now there are 338 days until I marry the love of my life! I also can't figure out how to change AM and PM.)!
Wait a second.. if it is set… then it must mean that Justin and I have picked a date!  Nothing gets by you, bannaas! You are TOTALLY right. Justin and I have BOOKED a date.. and a reception venue!
After running around to many places on Saturday and Sunday – we made our final decision and put our deposit down.  We gathered both sets of parents and revisited our favorite place.. and nabbed up one of the VERY few dates they had available for the summer of 2012.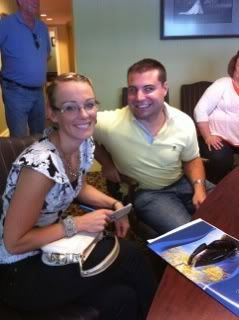 So – on August 10, 2012… we will be wed!!  Yes. 8.10.12 . How freakin' cool is that! A huge weight has been lifted off of my shoulders knowing that we have a date – and a venue that we absolutely adore!