Happy Hump Day!!!
Wednesday, Wednesday. You are one of my FAVORITE days of the week. Why?! Well – because it is the FAMOUS What I Ate Wednesday of course!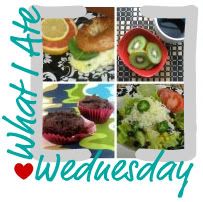 Thankfully, we have our wonderful blogger,
Jenn – at Peas and Crayons
– who is gracious enough to put together this event and our weekly link up on her blog! (GO CHECK IT OUT!)  She has also just MOVED into her BRAND NEW HOUSE! So you might want to check that out too!
Over the weekend, the east coast from North Carolina up was hit with Hurriance Irene. (If you didn't know this, please come out from under your rock.)
It was especially difficult for the Northeast – because.. well.. we just don't deal with Hurricanes. I was freaking out about everything (flooding, damage… trees falling on my NEW car…) … and probably would have had a severe anxiety/panic attack if Justin hadn't proposed to take my mind off of things
.
So – for this weeks WIAW – I thought I would give a rundown of some of the things I ate during the heart of the storm.
Mind you – when we shopped for food – we only purchased non-parishible items in case we lost power – so I was working with what we had.. and random canned things!  So – here we go!!
Hurricane Breakfast:
OOAG – Oats on a Grill (Thanks Brittany – I love your acronym!)
(We lost power AFTER the storm..and when I want oats… I GET oats
While it took a little longer for everything to boil .. I REALLY like the way they tasted. Might I even say.. better then my normal method?!  I might.. (but you will never know ..)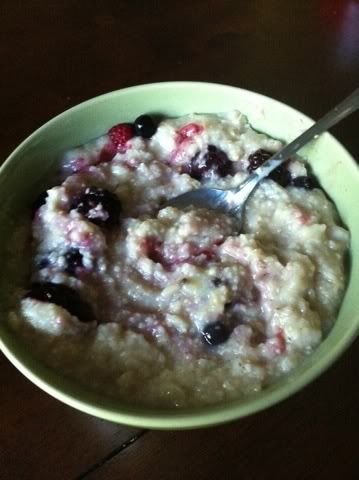 Hurricane Lunch
Non-Perishable TUNA!  We've got our tuna, some mustard & lemon juice, and sprinkle of pepper.  I also chopped up an apple to give it a little bit of CRUNCH.  I am diggin' the mustard and lemon juice combo tho – and it was delightfully placed upon 2 slices of toasted sesame ezekiel bread!
Hurricane Dinner: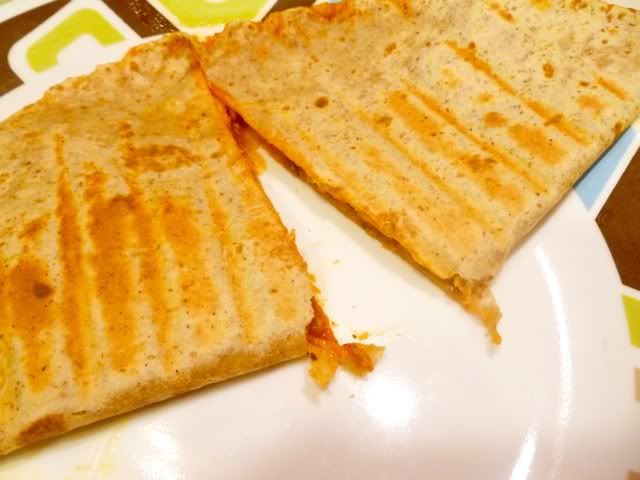 Chicken Paramdilla
This little bad boy has turned into one of my favorite meals. It is super simple ..and extremly delicious… (and fortunately, we had power for dinner.. so it worked out perfectly.)
All you need is:
Tortilla
Chicken
Marinara Sauce
Shredded Mozzarella Cheese
Brush a layer of sauce over the tortilla and add your cheese and chicken.  Fold in half and place on a George Forman – and let cook until tortilla is crispy.
Then.. ENJOY!  And you might also want a side of BROCCOLI SLAW (with chickpeas, tomatoes, and Balsamic!)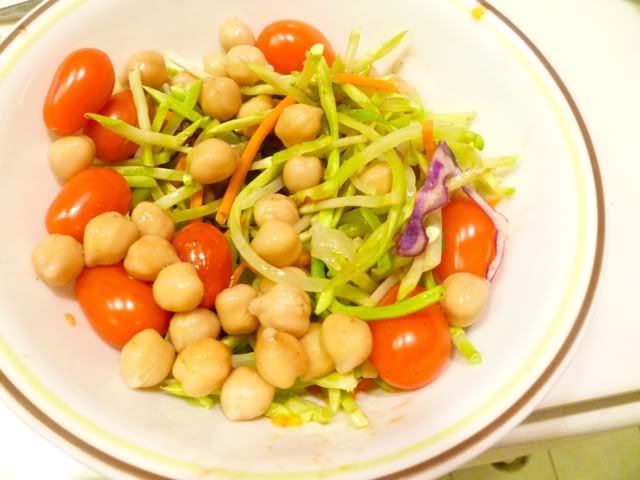 Hit. The. Spot.
Hurricane Dessert: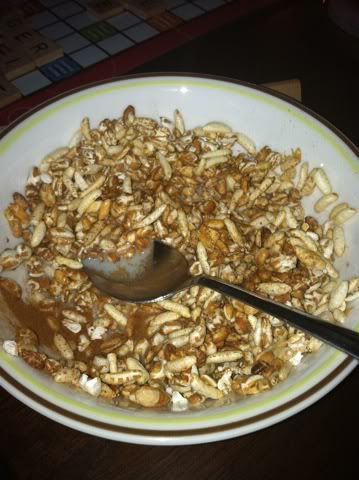 We lost power at 7pm – so I was still able to use our milk.  Enter Kashi 7 Grain Puffs, almond milk, cinnamon, and Liquid Vanilla Stevia.
This was amazing as well.
I was fortunate enough to have only lost power for about 20 hours.  Some places STILL don't have power – they are going on DAY 4 (Like my parents..). No electricity – no water…  so I am praying and hoping everything is back up and running as soon as possible!!
—
What are your go – to eats during a storm?!